Indoor gardening is taking over whatever space there is inside our home this winter. I've found some great ideas online for growing different plants inside the comfort of my home.
You'll be surprised at just how varied the plants you can grow indoors. From vegetables to herbs and even fruits will thrive in the perfect environment of your home in winter.
Why not grow your own indoor garden and enjoy a year-round harvest? Find out which among these 19 amazing crops is perfect for your indoor garden.
Foolproof Indoor Gardening With 19 Of The Top Indoor Crops
Have A Year-Round Supply Of These Crops Perfect For Indoor Gardening
Gardening indoors is usually related to small space garden or city dwellers. But with the winter season closing in, I'm taking advantage of the warm environment inside my home to grow crops indoors.
[sc name="backyard-miracle-blue1-a-link"]
Although plants need the sunshine to grow, the cold winter season shouldn't hinder you from growing your own food. You can use indoor grow lights, high tunnels or a homemade greenhouse. Or you can simply have your plants inside your home to save on energy.
Are you a gardening beginner? Then grow crops indoors to jump start your new interest. I'm pretty sure any of these  19 indoor crops will get you growing crops on a larger scale come spring growing season.
1. Garlic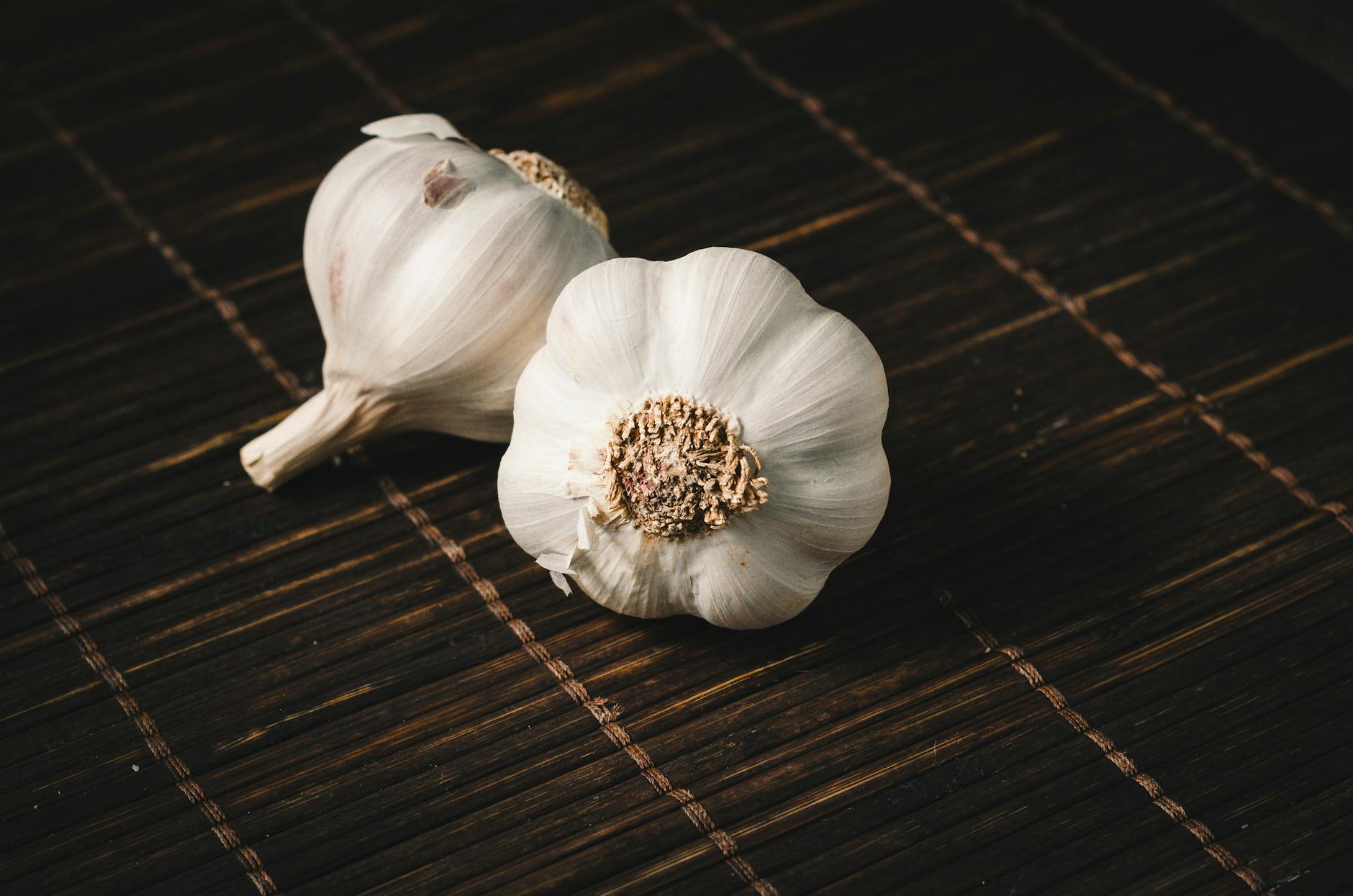 You're not actually going to get the bulbs as you would when planting this spicy vegetable outdoors. You'll need to let garlic bulbs undergo a dormancy period outdoors to get the bulbs.
What you'll get instead are the tasty greens which are great for garnish or for spicing up your dishes. Plant several cloves of garlic in a pot for growing indoors. You can harvest garlic greens in just a few days.
2. Onions
Like most variety from the allium family, onions can be grown indoors. You can grow onions in pots inside your home and have an endless supply in your home.
What's best about this delicious vegetable is having to enjoy the greens too while waiting for the bulbs to grow into harvest size. Find more about growing onions here.
3. Tomatoes
Scientists can debate whether this is a fruit or a vegetable but any gardener will say growing tomatoes is a source of joy. That's just how I felt when I first held my red and shiny tomatoes. Although tomatoes are a sun-loving plant, you can grow them indoors under a grow light or in a window sill facing the south.
[sc name="backyard-miracle-blue2-a-link"]
Having fresh and healthy tomatoes available in the home is a life saver. With all the vitamins and minerals in this fruit or vegetable, you can be sure of your family's health and well-being. Don't worry about having too much when tomatoes store well when canned.
4. Carrots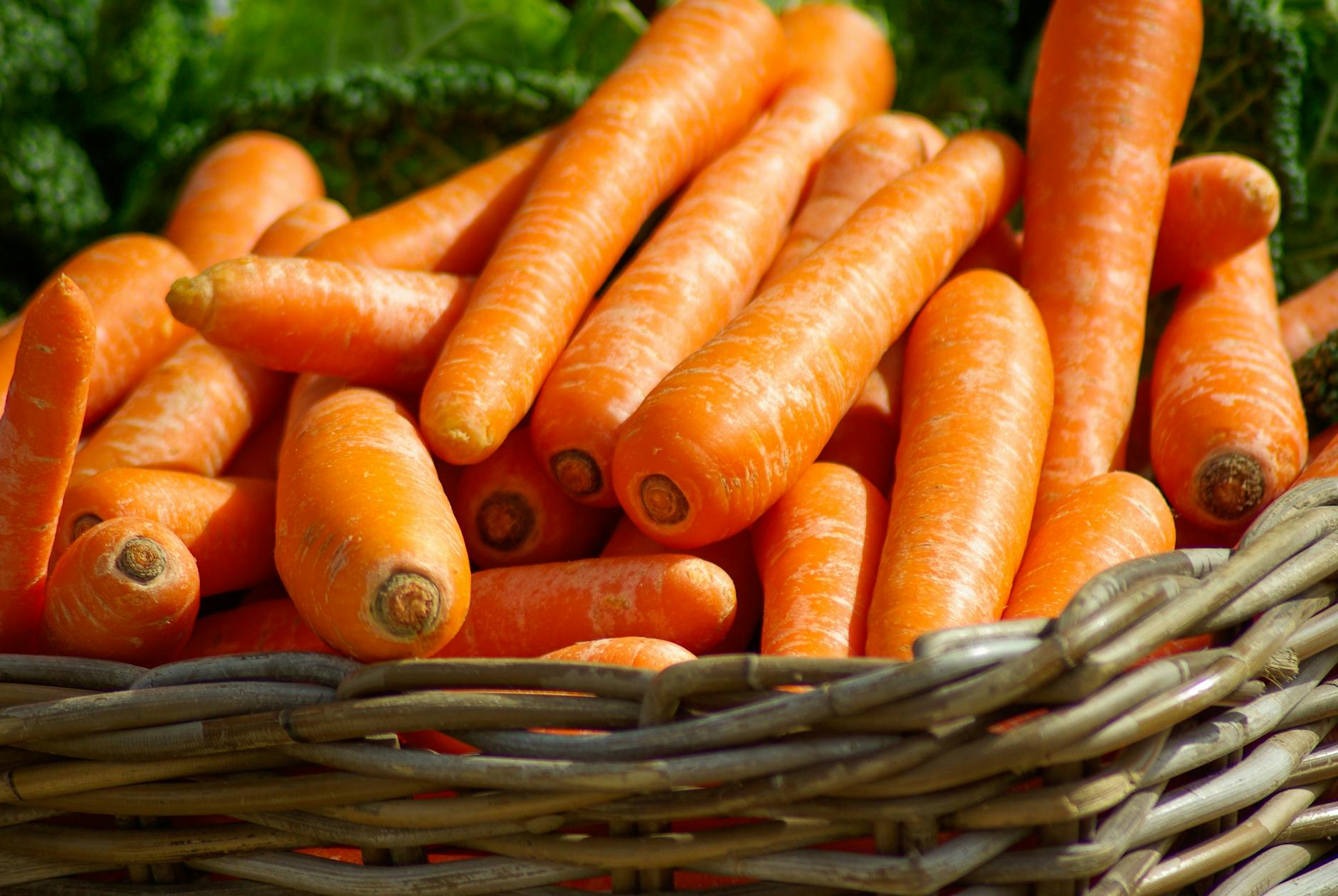 [sc name="backyard-miracle-blue1-a-link"]
Growing carrots indoors is a rewarding activity when carrots are such a staple in our diet. This vegetable is also packed with vitamins and minerals and picky eaters tolerate carrots well. It is practically a staple in my family diet prompting me to grow them year-round.
Good thing carrots grow well in containers and indoors making a year-round harvest possible. Carrots require a rich, loose and sandy soil to take a great shape. Find out more about growing carrots here.
5. Snow Peas
You wouldn't think so too when snow peas are climbing plants normally grown outdoors. But if you've got a south-facing window, you can grow them in containers and prop up a dainty trellis for the plant to climb on.
Since snow peas are a cool season vegetable, make use of your south-facing windows to get yourself an instant decoration. Plus tasty, fresh, and crunchy vegetables in your dishes.
6. Spinach
This green leafy veggie packed with vitamins and minerals is a must in homes. It is easy to grow, they grow well in pots and indoors. What's even great is they grow fast, you can enjoy it in a month or two.
Remember it's better to harvest spinach early than late so it would be a good idea to sow seeds in succession, one week apart of the other. This way, a steady supply of spinach can be ensured for you to enjoy.
7. Avocado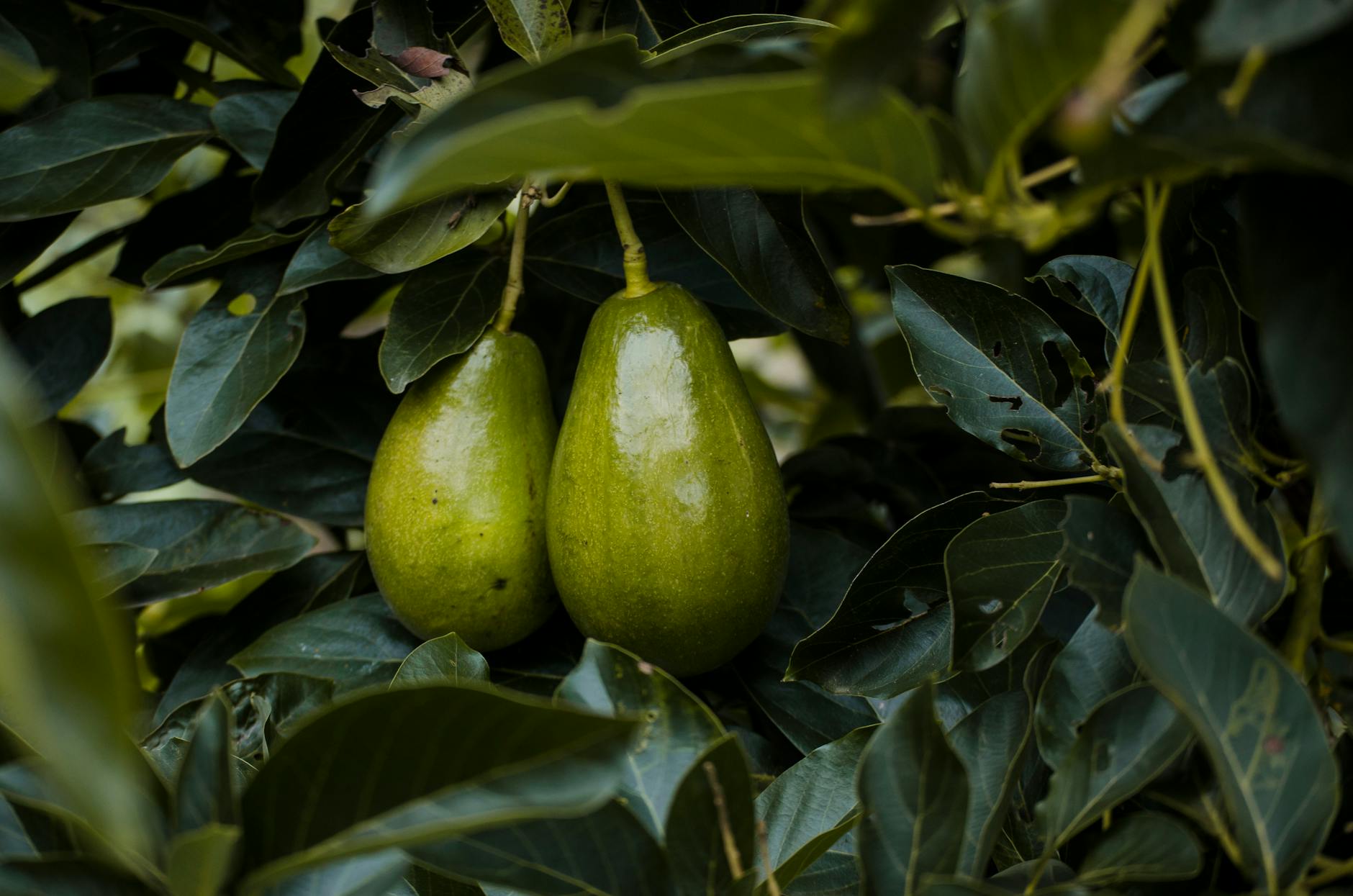 It's fun to grow avocados from the seeds when you can easily monitor their amazing growth. You can root it in water and you'll see how roots and leaves slowly develop from the seeds.
It's really fun, you can do the experiment with your kids. Pruning is an important aspect of growing this fruit tree to maintain just the right height for growing indoors.
8. Potatoes
The versatility of this staple crop is amazing. Potatoes grow in containers, in straw, in buckets, burlap sack, and even indoors.
You would do well to grow this staple food to save money. And growing them indoors ensures you get a year-round supply of healthy organic potatoes.
9. Pineapples
See the top sword-like leaves in pineapple tops? Don't throw those away! Regrow them instead, harvest a new pineapple fruit, then regrow the top again. Isn't it amazing to get yourself a recyclable pineapple?
Although pineapples are known to be a tropical fruit, you can grow them in colder zones too. Pineapple takes up to 24 months to fruit so it would be ideal to grow them in pots so you can take them indoors once the cold strikes.
10. Kale
When looking for healthy and nutritious vegetables, Kale is on top of the list. This incredible vegetable is among those with the most nutrient-dense food on the planet. Its health benefits are impressive.
You can grow kale inside your home anytime even through winter. In fact, overwintering kale improves its flavor, a light snow on the leaves is actually good.
11. Mushroom
You don't need a grow light as long as the environment you chose to grow these nutritious veggies is cold and damp. The basement or a crawl space in your home would be ideal in this ideal season for growing mushroom.
Pick a variety for beginners or if you're up to the challenge you can go for your favorites.
12. Bell Pepper
With indoor tomatoes and onions, grow yourself some indoor bell pepper too to make yourself some fresh salsa even in the cool seasons.
Growing bell peppers are easy, they do grow in containers indoors. You'll have to start bell pepper seeds indoors so might as well just grow them to maturity indoors too.
13. Lettuce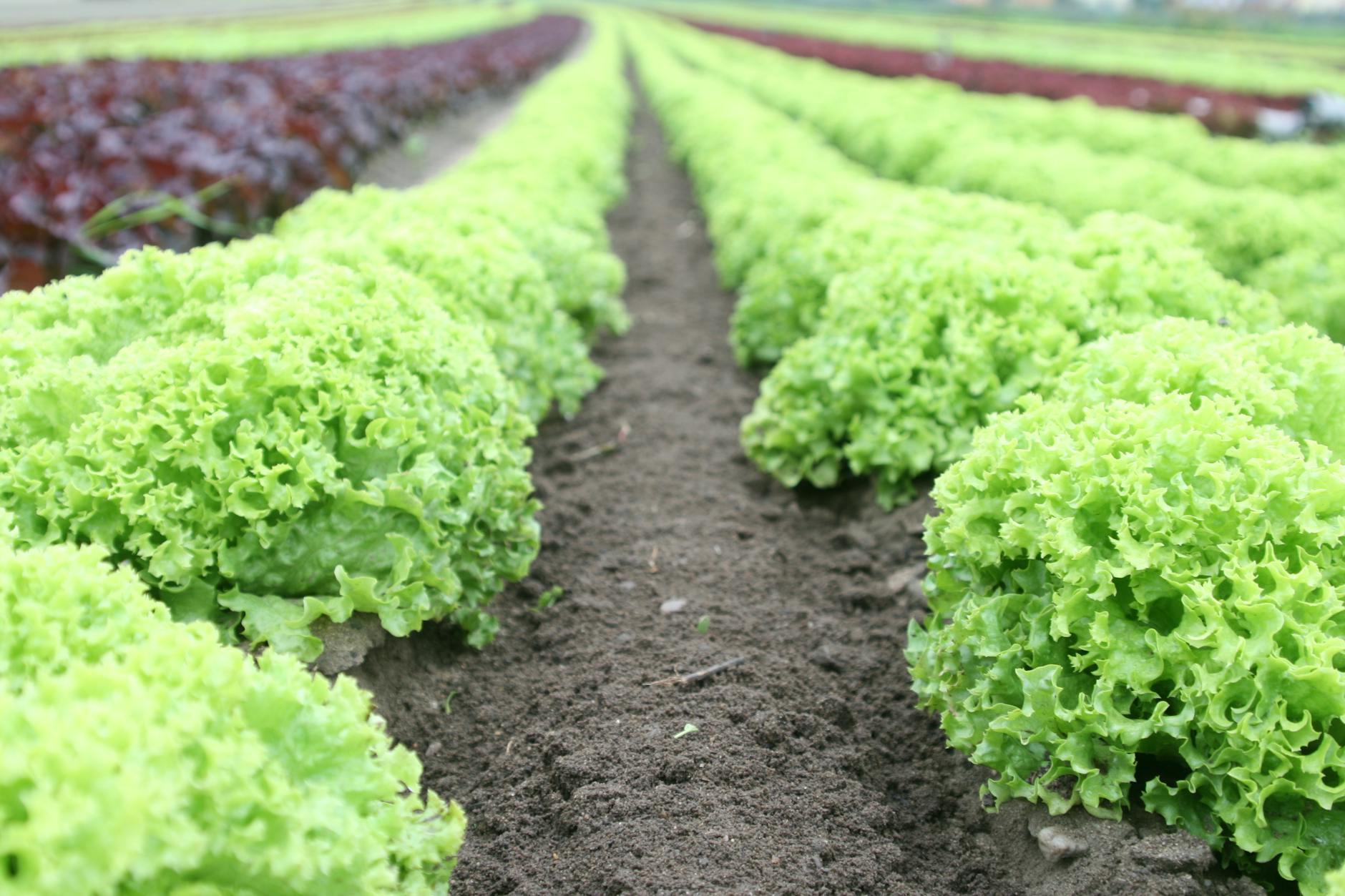 This is one salad green you shouldn't do without in your kitchen garden. They're easy to grow anyway so there's no excuse. Lettuces are healthy, they taste incredible especially when fresh.
Here's how to grow lettuce for your fresh supply throughout the cold seasons. Make yourself an indoor grow light as you would need one to grow some healthy ones.
14. Strawberries
You can't have strawberries any fresher than the ones you've grown yourself. Strawberries grown for the market are heavy with fertilizers and pesticides, they're one of the dirty dozens.
Grow strawberries indoors and find out great tips for growing strawberries here.
15. Beets
Along with carrots and onions, beet is another vegetable with both roots and greens good for eating. You would do well to include beet in your diet with its amazing health benefits.
To get yourself a steady supply of this easy to grow vegetables, grow beet in containers indoors.
16. Lemons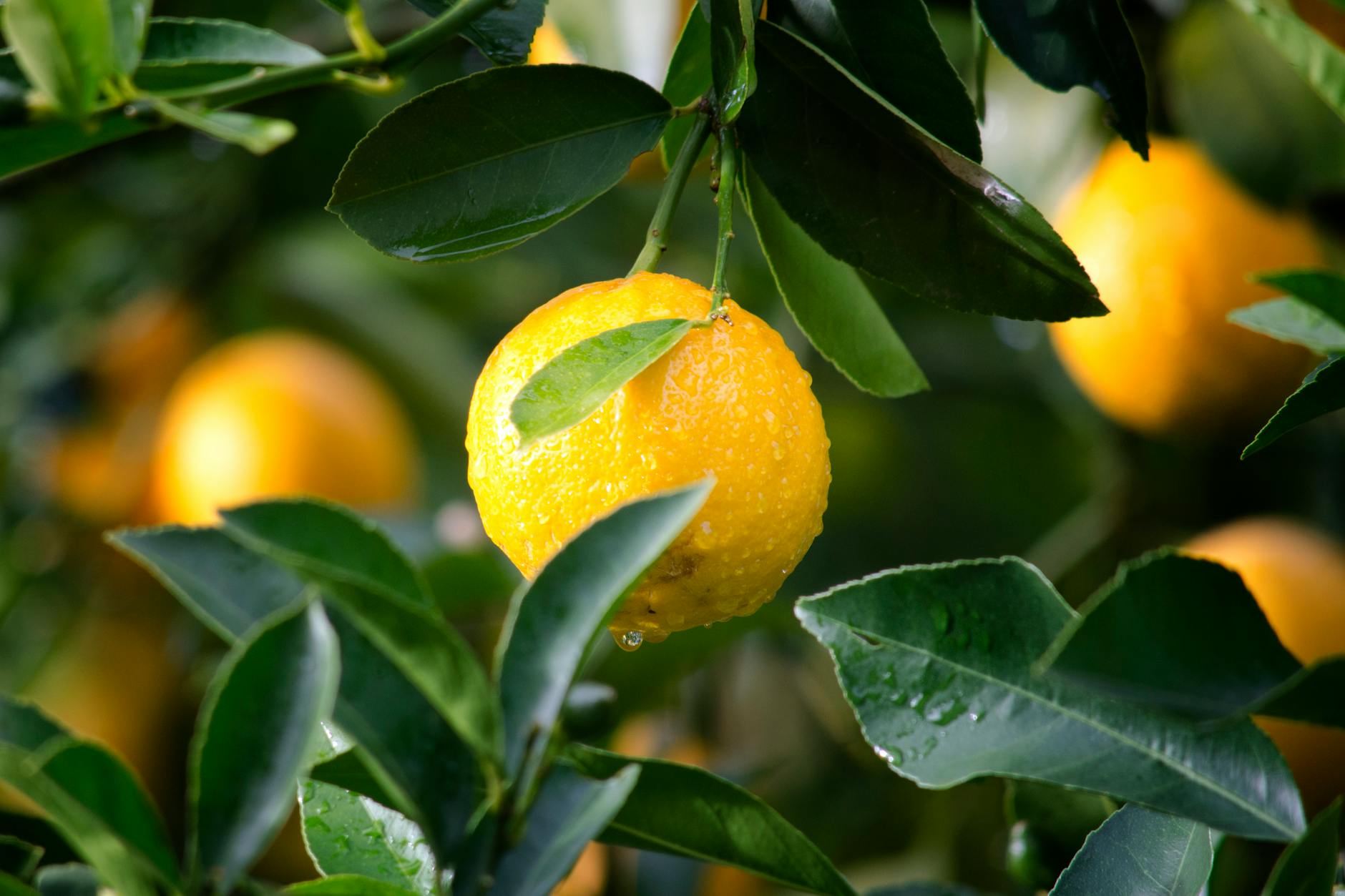 Trust me when I say you badly need a lemon tree just within your reach. You'll need fresh lemons not treated with chemicals when adding zest to your dishes. Whether it's lemon desserts, pastries, or any dish at all, fresh lemons are the best.
You can easily grow lemon trees in pots indoors. Find out how to germinate lemon from freshly harvested seeds of its fruit.
17. Ginger
Spare a piece of ginger you bought from the supermarket and grow yourself a never ending supply of ginger. Growing ginger is easy and maintaining it is easier still. You can even harvest just what you need and let the rhizome just grow and produce more.
Considering ginger are more of a tropical plant which prefers the sun and warm weather, your indoor atmosphere is just perfect.
18. Herbs
Herb gardening is almost synonymous to indoor gardening when herbs are the most usually grown vegetable indoors. It is a foolproof approach to indoor gardening and for gardening beginners.
A good number of herbs are perfect for an indoor garden. Check here to know what herbs are great for indoor gardening and how to care for these amazing plants.
19. Radishes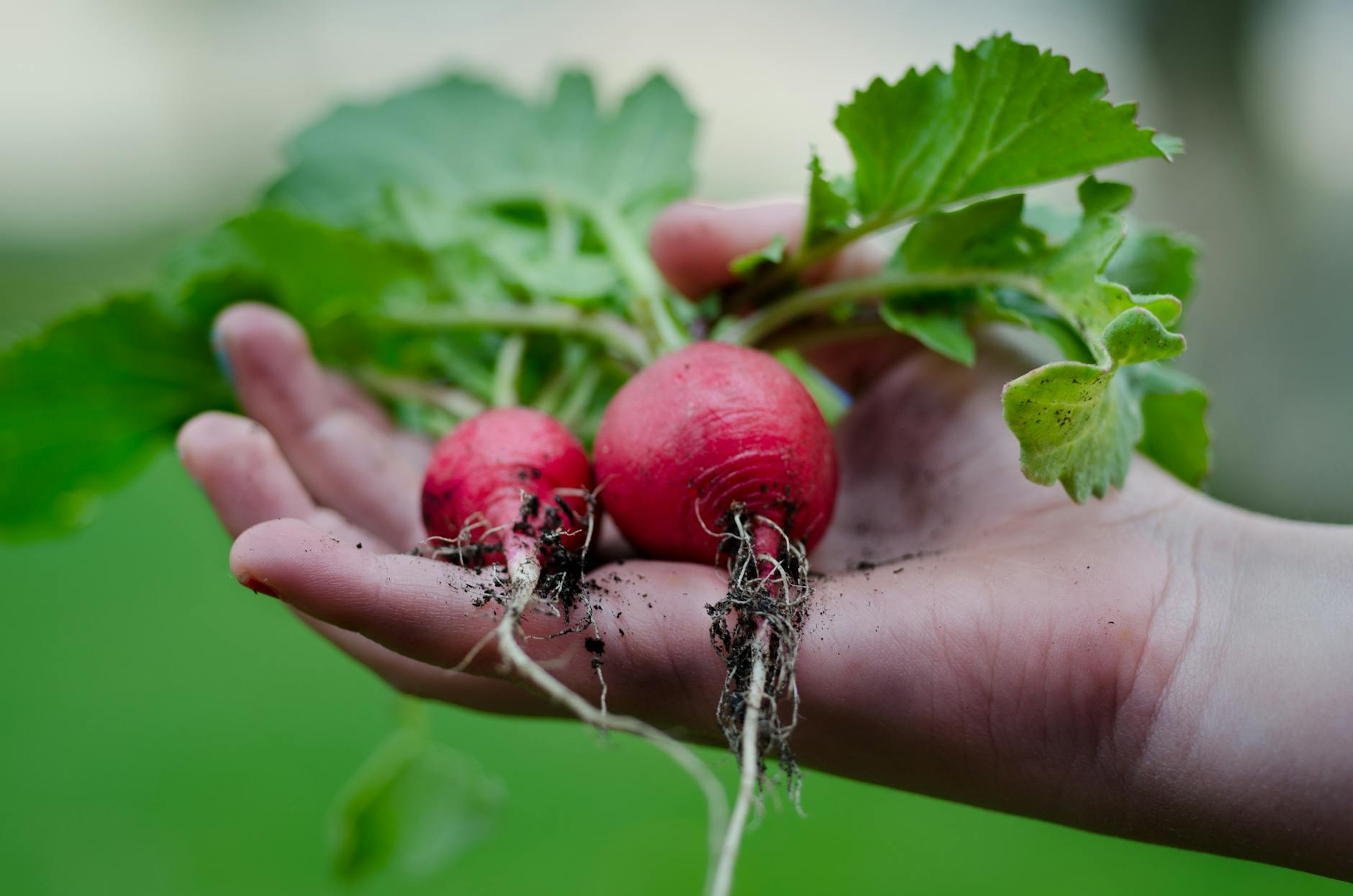 If you've got a larger container, you can grow radishes with carrots. They are great growing pals helping each other. Radish helps loosen the soil which is required when growing carrots. They germinate more quickly leaving behind a loosened soil and more room to grow for carrots.
Check this video from ehowhome for more tips and ideas about indoor gardening:
Growing your own food at home gives the comfort of knowing where your food came from. But we make excuses in not doing so when we're living in the city or when the weather becomes too cold. Don't miss out on the chance to enjoy and harvest fruits and vegetables even in winter. Hit two or three birds with one stone by indoor gardening. You get to have fresh and healthy food, you save on your energy bills with plants inside your home. And you have instant decoration in these lovely plants indoors.
Have you decided to grow some vegetables or fruits inside you home? Tell me which among the crops you would prefer and post your ideas in the comments section below.
Indoor gardening with ornamental plants helps purify the air inside your home. Find out how to care for your indoor plants here to keep your indoor air fresh.