Fall season garden ideas aren't scarce even with the growing season seemingly over. As a matter of fact, the season is perfect for some gardening projects to help increase your success next growing season.
While I have in the past, limited my gardening activities to raking leaves and clearing the garden. Now I know better than to be kept idle when this season is an opportunity for lots of fall season garden ideas.
Let me share with you these great ideas, tips, and projects so you can get ahead with your gardening this season. I'm sure you'll find these fall season garden ideas rewarding with less work in the coming spring.
17 Rewarding Fall Season Garden Ideas For Every Smart Green Thumb
Worried of a dull and idle winter ahead for your garden? I used to find the fall season dull and dreary too. With the falling of the leaves and my garden dying, I just couldn't wait till spring.
But searching for gardening ideas, I found some activities perfect for the season. These line up of fall season garden ideas are guaranteed to keep every green thumb busy indeed.
Get a fall season garden idea from any of these 17 cool projects and tips. With these fall season garden ideas, I'm looking at a productive growing season this fall through spring for you.
Pestered by fallen leaves all over the lawn? Well, don't waste those leaves! Those, along with other waste materials available in your garden will make very good compost.
Do a composting project this fall with the fallen leaves gathered in your lawn. These scrap materials will also give you ideas to make a compost ready for your spring garden.
Since your raised beds may not see any planting this season might as well use them as compost beds.
Don't wait till spring for your tree planting activities. Most people will think otherwise but fall is the best time to plant trees and shrubs for your landscape projects.
You can plant trees with lovely blooms like linden and crabapple. The wet weather will encourage root growth and will ensure a healthy tree come spring time and before the hot summer days.
You may not realize it, but your garden is a perfect breeding ground for mushrooms. Decayed matter, compost materials, and mulches are the perfect habitat for mushrooms.
If you love mushroom, fall is the perfect time to grow edible mushrooms. But remember, some mushrooms which are not edible may pop up in your garden too.
These easy to grow mushroom varieties will help you also with your mushroom growing project this fall.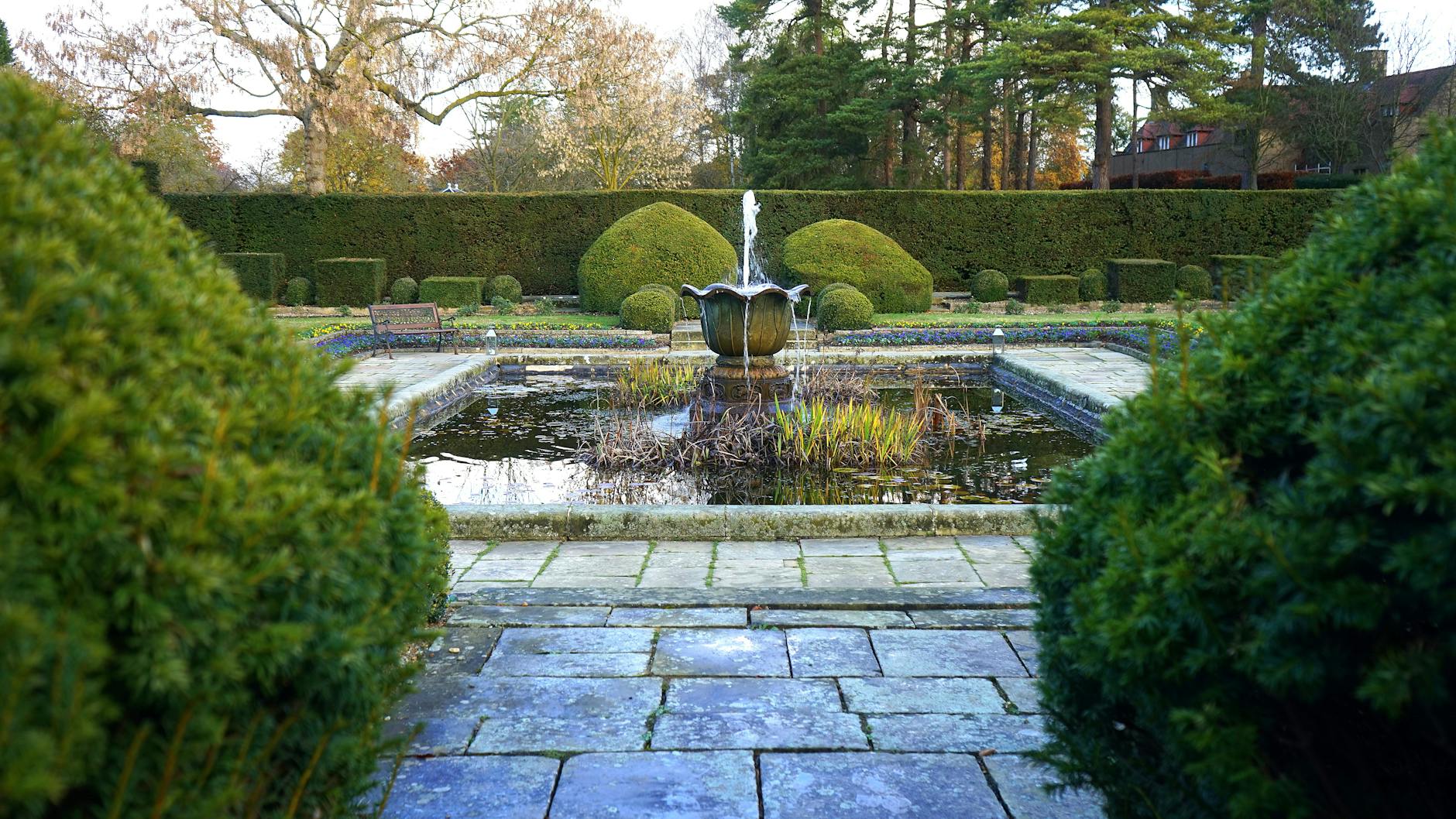 While garden pond plants won't thrive this fall up north, the rainy weather in some regions will allow for pond plants to grow. This is the perfect time to go green and save rainwater with a garden pond.
Garden design trends this year includes going green with garden design. Building ponds for both their beauty and function make it to the trend list. Design your water sprouts so the rainwater is collected in a garden pond.
Tulips, apricot daffodils, and dutch iris are just some of the perennial plants you can grow this fall. Your perennial flower garden will transform into a blossoming delight come spring when they magically awoke from their winter slumber.
You can take inspiration from these beautiful flower garden ideas for your spring flower garden design. These tips for the flower gardening beginners can help you too.
Vegetable such as lettuce is perfect for fall gardening. You can also grow beetroots in the cool fall season. Brassicas such as cabbages, broccoli, and Brussel's Sprouts are great fall vegetables too.
To identify the plants to grow this fall in your area, better learn about the hardiness zone. You can also find some vegetable ideas here for your fall vegetable garden.
Growing onions with your fall vegetables can help with pest and disease. Growing vegetables in raised beds and greenhouse or high tunnels can help extend your growing season.
7. Clean Up And Ready Your Garden Soil For Spring This Fall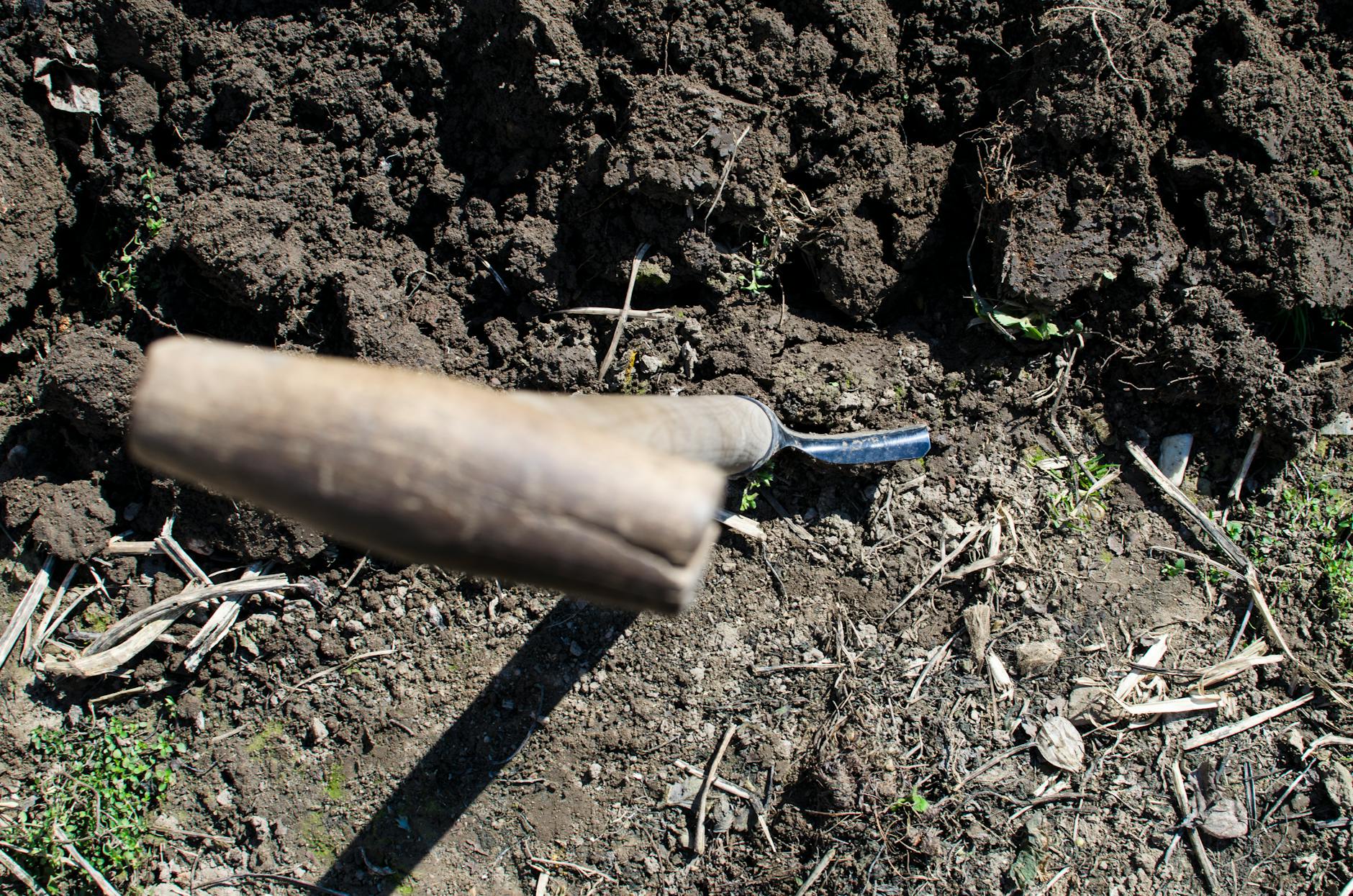 Leaving your garden unkempt until spring with rotting plants can risk plant diseases in the spring growing season. Clean up this fall season and make use of the garden waste for composting.
Preparing your soil for spring could be so much of a hassle. The melted snow and rains will definitely make the task messier.
So, it's best to prepare your garden soil this fall while the soil is warm and easier to work with. This also means you have one less major task to do for the upcoming spring season.
Building this easy high tunnel will allow to still grow cold hardy plants until winter. You can start seeds too with high tunnels with the help of indoor grow lights.
High tunnels and greenhouses aren't just for fall planting but they're great for all seasons gardening. With the protection offered by this structure, you'll find worrying less for plant pests and diseases.
Container gardening is a good fall season garden idea. Gardening in limited spaces limits the hassle of weeds and pest.
You will not have a shortage in containers to plant in. This may even help you get rid of old containers by making them work for you through recycling.
You'll find growing in containers this fall will let you decorate your home with container gardens you can easily move about. Working with warm fall colors are great for your fall decorations.
Canning tomato is not the only vegetable preserving idea you can do this fall. I'm sure with all the vegetables you've harvested, you're running out of ideas to store them longer.
These canning ideas, on the other hand, will make you want to grow more vegetable next growing season. You'll also want to try your hands on these canning ideas to provide healthy food for your family.
Starting seeds indoors in the fall season will allow you to have a head start in the spring planting season. With the help of indoor grow lights or the warm atmosphere inside your home, you can mimic the environment needed for seeds to sprout.
But don't start just any seeds. Make sure you've planned your spring gardening projects and knows your priorities. To help with a convenient gardening and seed starting, use this seed calculator to time your seeds.
You can also start taking down notes about your gardening to help you keep track of your progress. Use this crop planting log sheet for convenient note taking.
We all know growing vegetables can be limited in the cool fall and winter seasons. But you can always extend your growing by extending your garden indoors.
With all the cooking to be done for the Holiday feasts, you'll need to have trusty herbs to help you make meals scrumptious. Herbs indoors also add color and interest to your kitchen and an inviting aroma throughout the home.
Don't let the herbs from your garden just whither and die unessentially. Let them whither and dry then preserve their wholesome goodness in these drying methods.
With dried herbs ready anytime for your use, I'm sure your dishes will be worthy of the palate of your family. Make sure you take note of these tips and ideas for a successful herb drying.
Whether for your food or for next planting season, it's a great fall season garden idea to be drying and storing seeds. Why buy expensive herb seeds when you can dry them your own?
They also look good in jars and more so in the open shelves. In fact, I use my dried herb seeds as kitchen decor. This is also a great chance for you to keep seeds from your best crops as heirloom seeds.
It's disheartening to see your favorite flowers wilt and die in the fall season. Well, don't let them die away but preserve their beauty in time with any of these methods.
With the festivities these fall and winter seasons, they'll make great crafts and decors for your home and for giveaways. Check here for great craft ideas with preserved flowers.
Did you know strawberries are among the fruits found to be heavily laced with chemicals from fertilizers and pesticides? Let your family eat clean, healthy, and fresh strawberries by growing some of your own indoors this fall.
Growing strawberries indoors in containers will solve issues as limited space and danger of frost. The warm atmosphere indoors will allow you to grow strawberries just like any indoor plant. But this plant sure is a sight for the eyes and a treat for the tummy.
What's great with this staple crop, is its ability to grow in the cool season, grow in containers, grow indoors, and even grow in straw. But wait, there's more. They store well too.
Growing potatoes this fall will allow you to skip this item in the grocery store even in the dead of winter. Wow! Isn't this one of the fall season garden ideas great for your pocket?
Learn how to set up a simple hoop house grow light in this video from CaliKim29 Garden & Home DIY:
Don't let the falling leaves and cooler air keep you idle this season. Why it's the best time for some great and exciting projects and activities in your garden.
While most growers are now abandoning their gardens after harvest, you can still proceed with your garden plans and make this season work to your advantage.
With any of these 17 fall season garden ideas, you can turn this dull season for gardening into a more productive one.
How's your garden keeping up this fall season? Did you find these fall season garden ideas helpful? I sure am excited to know. Share it by posting in the comments section below.
You can also look to decorating your garden this season with these DIY garden projects for fall.