Garden landscape is a valuable aspect of my home and property. A well-planned garden landscape adds beauty and appeal even to the simplest of houses.
In this case, I always get myself updated with new design ideas and landscaping methods. Whether you're a new homeowner or just want to give your garden a makeover, you'll appreciate these design guide and landscape ideas.
You don't need to be a landscape expert or even spend big bucks to spice up your garden. A creative imagination and these helpful tips and design guide will give you a garden and home with a curb appeal.
Garden Landscape | A Quick Design Guide And Nifty Ideas For Beginners
How To Create Your Own Garden Landscape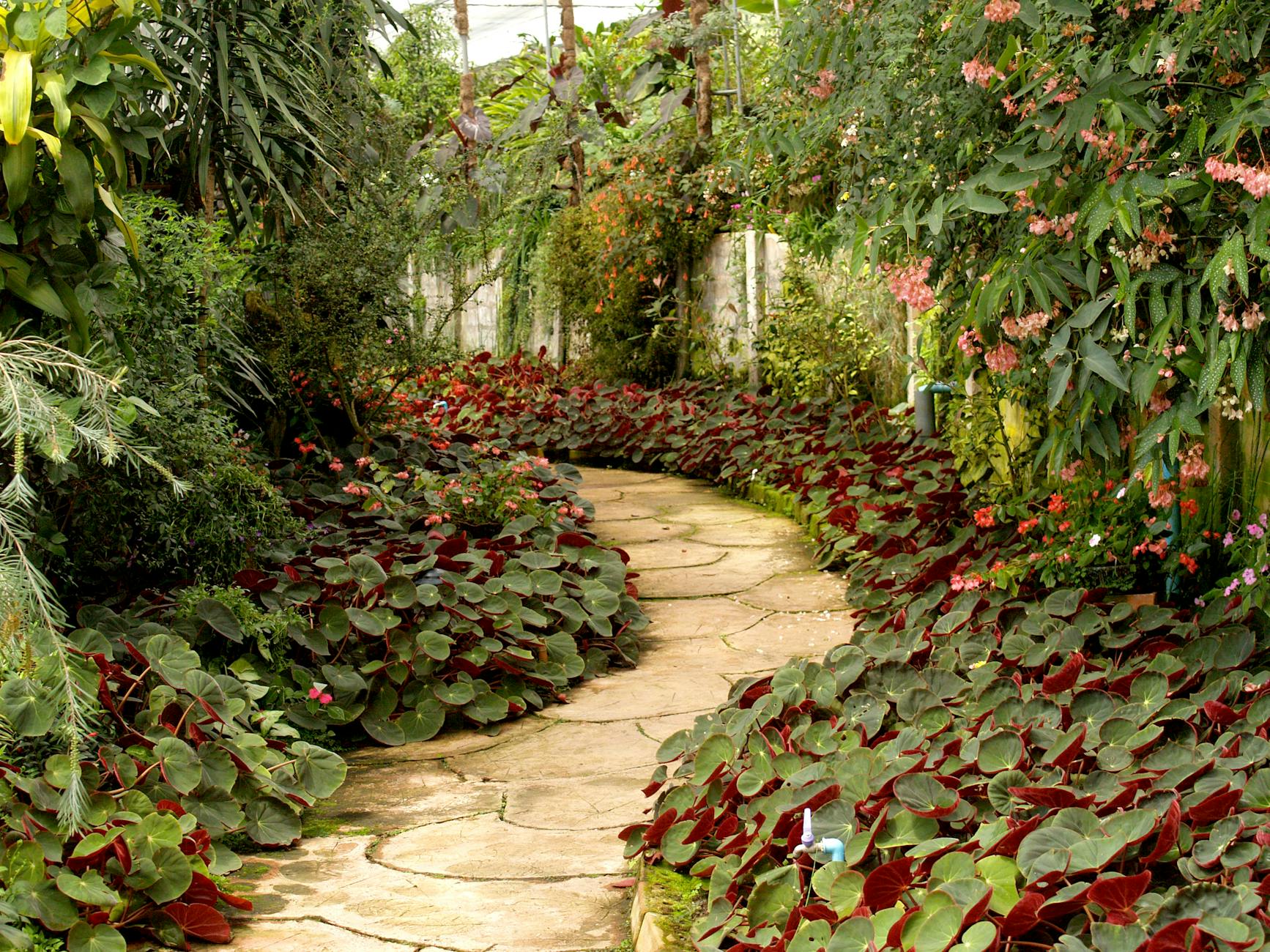 To create a landscape, was a job, I initially thought was for experts, much like architecture. Design job in the home and garden, to me, create a lot of demands and involves a lot of money.
You can just imagine my satisfaction when I created my own garden landscape. With a bit of help from green thumbs and gardeners online, I spruced up my garden less than my budget.
So for those who think a garden landscape is a huge undertaking read on and be surprised. It can be done by a gardening beginner with these landscape ideas and design guide.
Create A Focal Point
A focal point is a structure that gets the attention as well as gives the first impression of your home. It can either be a water fixture in a form of a small fountain or any architectural garden decor.
For the plant lover, a small tree ring would be great and practical. You can actually create a simple tree ring with the simple guide below.
How To Build A Tree Ring
This is a simple task of forming a ring around a tree with concrete blocks. These concrete blocks, you can buy at a hardware store are pre-formatted and designed for this purpose.
You can also use this idea for a raised flower garden bed in your front yard. Make a tree ring with these simple steps:
Form a ring with these blocks around a small tree with shallow roots.
Form another layer by stacking the blocks on top of the first circle you formed.
Use concrete adhesive to set the blocks in place.
You can always add another layer then shovel in a thick layer of soil for the plant bed.
Plant Selection Tips And Ideas For The Tree Ring
When working on a tree ring for your garden, use the existing tree as a reference for choosing other plants to go around and with it. If you've got a tree with a wider canopy, shade garden plants would be ideal.
Place the shortest plants in the front with plant height progressing up to the tree. You may add or change plants with the changing of the season.
Plant To Go With Evergreen Trees Or Shrubs
Another great tip when choosing plants for a tree ring is to choose deciduous plants to go around an evergreen tree or shrub. Perennial flowering plants and small shrub would be great for a spring surprise.
Shrub roses, Spirea, and Hydrangeas would be gorgeous. Look for more flower plant ideas here.
How To Create A Plant Bed Garden Landscape
Now a hidden corner and a less noticeable area in your yard don't have to be neglected. In fact, these areas can add personality and beauty to your garden landscape.
Create a centerpiece in that part or your garden as well. A small tree or a large shrub would be ideal. Read on for the step by step guide to creating a garden landscape.
Consider Your Region For Plant Selection
For the landscape and gardening beginner, it's practical and foolproof to choose plants native to your region. Native plants may be common but with the right combination, they can work well in your garden landscape.
You can look for more great ideas for plants native to your region here.
Plant Selection For A Corner Plant Bed
Plant trees with shallow roots near your house to avoid damaging the foundation. You can grow shrubs with gold foliage such as euonymus around your tree.
Add more contrast and beauty to your plant bed with pink dianthus as a border in your plant bed. Then fill gaps in your plant bed with low growing junipers.
Tips For Any Digging Project
If you are doing a project that involves digging, make sure you will not damage the utility lines. Contact authorities to get assistance in this matter. You can call 811, for example, and they'll mark areas where telephone lines are located.
Tools For Preparing Plant Bed
Identify the right gardening tools for the project. If you have mulch, rake it up first.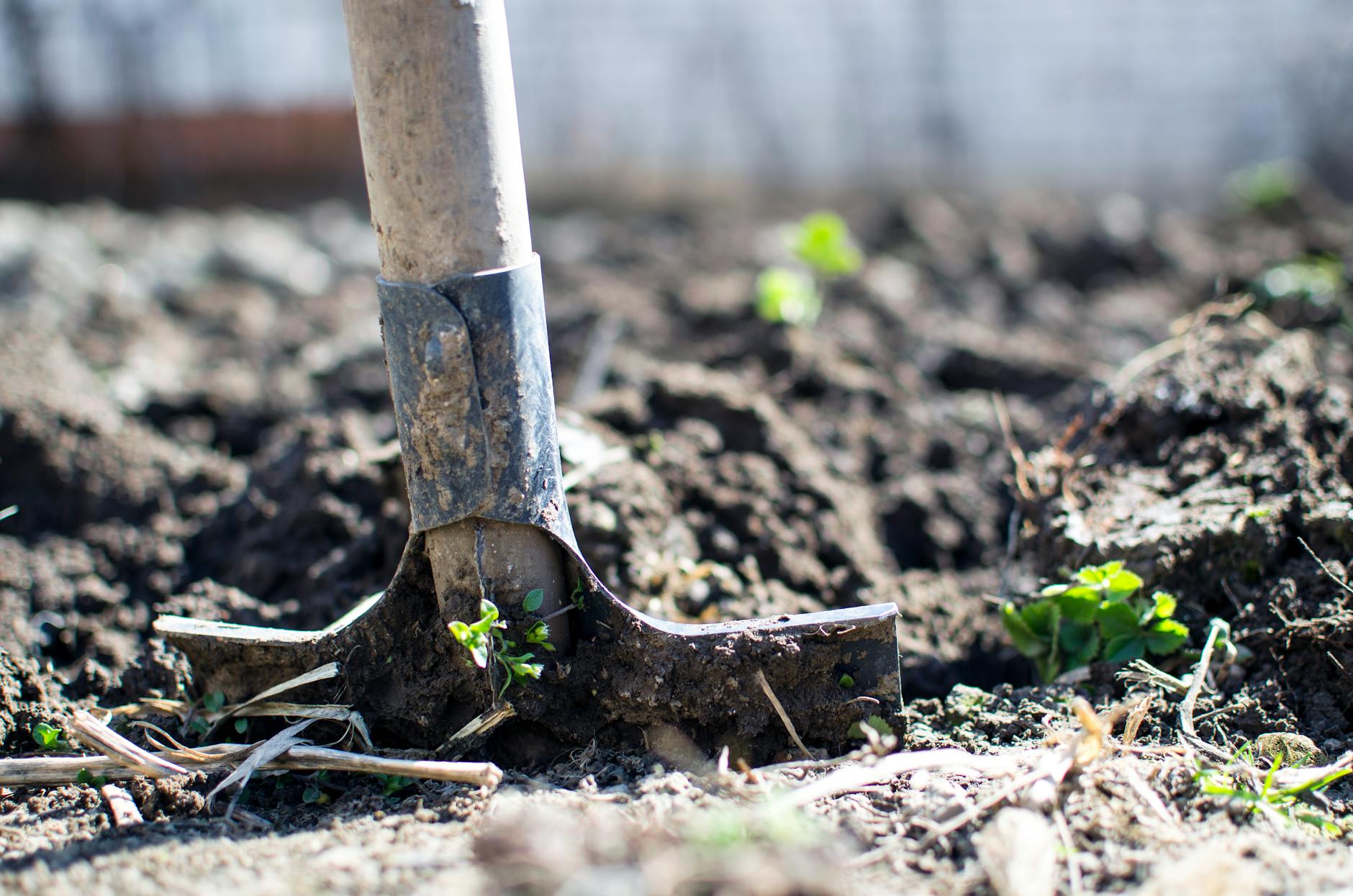 You can simply use a hose to mark the outline when working in a sod. Use a flat shovel to remove the sod or you can use a cultivator to prepare your plant bed.
Create A Layout With The Selected Plants
Before you start with the planting, lay out a landscape fabric first to help you control the weeds in this stage of your landscaping. Secure it in place with landscape spikes and lay out your plants as planned.
Growing A Plant Bed
Cut the fabric where you want to plant then dig a hole about 2 to 3 inches deeper and wider than the size of pots they're in. Now do the following instructions for all your plants.
Caring For Your Plants
After all the plants are in place, you can do the following tips to ensure good growth:
Mulch the plant bed and give it a good soaking.
Water your plants once a day in the first week.
Then twice a week for the entire growing season.
A great tip to make your flowers bloom is to use the instruction in the plant packet to apply plant food.
Beautiful Garden Landscape In One Day
Now you know, you don't have to spend big bucks to create a garden landscape. You don't have to be an expert or work yourself out to pull this garden project.
Check the full details in creating a garden landscape in this video from Lowe's Home Improvement:
Who doesn't want a beautiful garden and home? But in our desire for a home and garden with a curb appeal, it sometimes takes a toll on our pockets. It's smart to look for great and practical ideas to creating a garden landscape first. I'm pretty sure you found a lot of ideas here to guide you in designing a garden landscape to be excited about.
Up to a garden make-over challenge? I'd be excited to know about it. Share your thoughts by posting it in the comments below.
Green grass is valuable in garden landscape design. Care for your lawn with these basic tips.
Find the topic informative? You'll also learn from these topics below:
20 Curb Appeal Front Door Ideas To Ring In Autumn

How To Build A Garden Pond That's Easy On The Pocket
Front Yard Landscaping | 15 Amazing Ideas For Small Front Yards