Create your own eye-catching DIY flower arrangements perfect for Valentine's Day.
Valentine's DIY Flower Arrangements For Gardeners
Looking at DIY flower arrangements for Valentine's Day kind of intimidates me. I think it only takes artistically-inclined people to pull off impressive flower arrangements but I'm here to take the plunge. Although flowers are perfect for Valentine's Day, I find buying them impractical when I've got lovely flowers in my greenhouse. With these inspirations I got online, I'm going to explore my artistic side and DIY away with flower arrangements. Check them all for your own inspiration.
1. Succulent and Rose Arrangement For Valentine's Day
Take your indoor succulent plants and your overwintering roses for a mix and match this Valentine's Day. What you need may just be around you and in your indoor garden. Add a few twigs and moss, nobody would know you pulled this off effortlessly. Make a Valentine's Day flower arrangement with roses and succulents in this DIY guide from ehow.
2. DIY Valentine's Day Carnation Wreath
Spread someDIY love outdoors with this cute and pretty carnation wreath you can hang outside the door. Carnations are perfect with its sturdy stems but I think you can also use other flowers. I'm trying the good old roses and some evergreens here for added drama. Get the DIY wreath idea here from not merely living.
3. Valentine's Day Box Flowers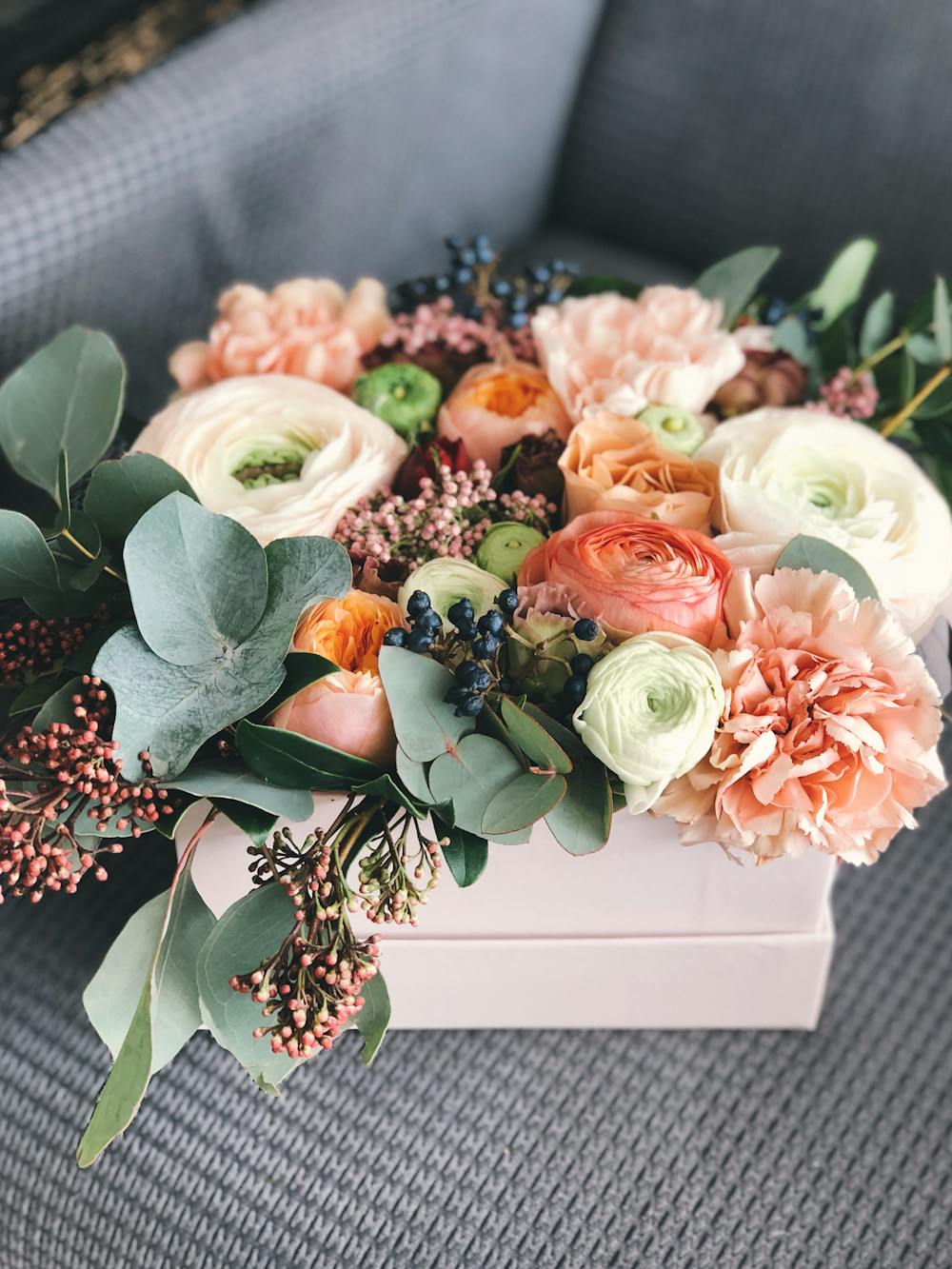 I cannot imagine how this simple flower arrangement can cost so much in flower shops. If it's the roses, I've got roses in the garden nor am I short of pretty boxes. I'll amp this up with more flowers and fancy decorative items. Want to learn the specifics of this DIY flower arrangement up to the letter? See the tutorial here from Ehow.
4. Valentine's Day Rose Arrangement With A Twist
I think some red dogwood twigs will look great in this DIY flower arrangement. This idea will need fresh plants which aren't brittle so they can take shape without breaking. Look for alternatives in your winter garden for this arrangement inspiration. Take your evergreen foliage to accentuate the flowers in your arrangement. Look for winter garden plants here for plant ideas.
5. Easy Valentine's Day DIY Flower Arrangement Inspiration
Take out your old but chic containers and start from there. Choose native flowers in your area which are in-season such as roses, anemones, and tulips. Then accentuate with silver-foliaged evergreens such as sage, artemisia, and dusty miller. Take it from Julie Blanner and create your own easy flower arrangement for Valentine's.
6. Valentine's Day Flower Arrangement Like A Pro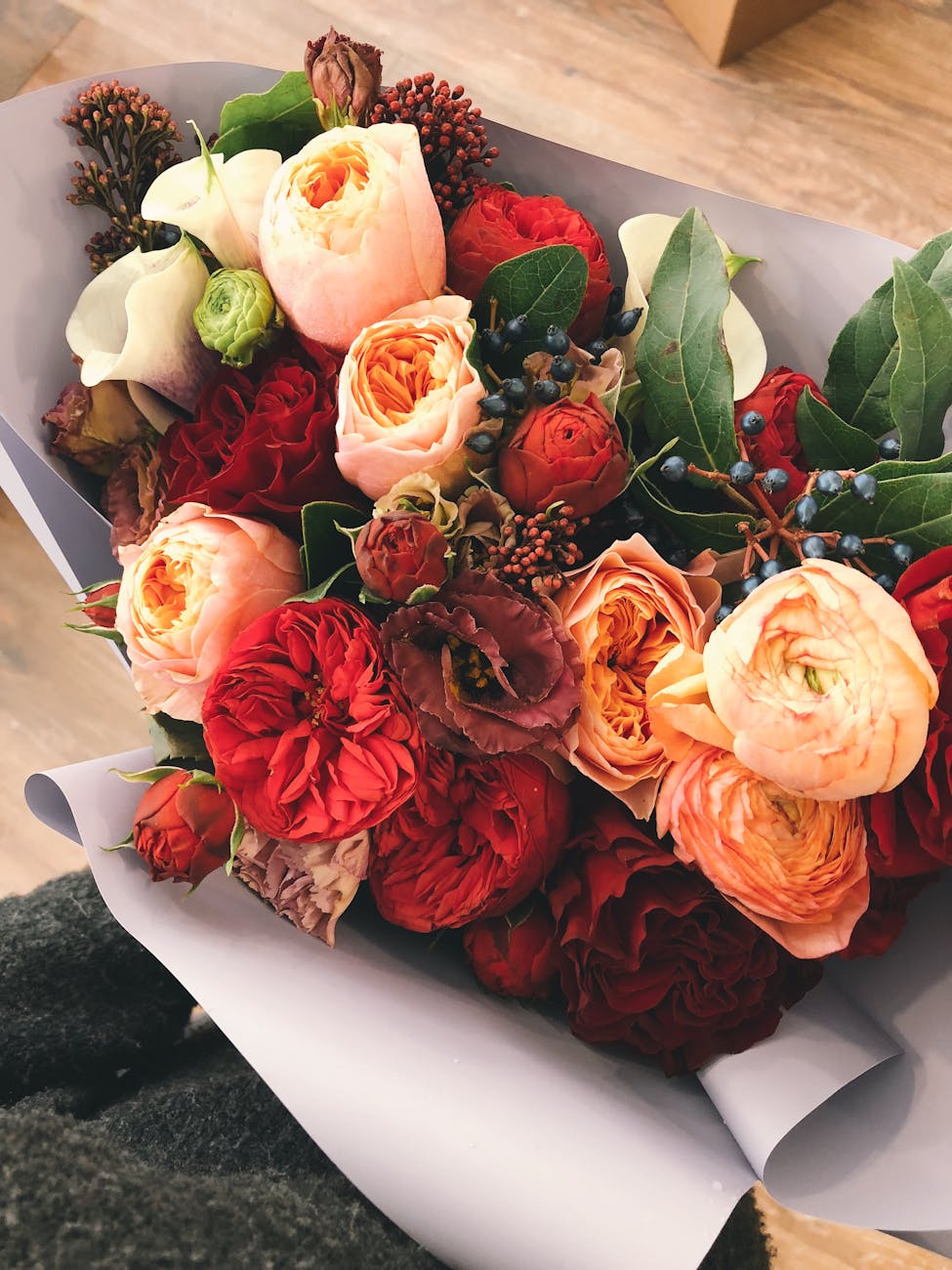 I love how variegated leaves were used in this design for a Valentine's Day flower arrangement. It hides the messy flower stalks so discreetly. To make it really perfect for Valentine's Day, use red flowers instead such as roses. Learn how to DIY this easy yet eye-catching flower arrangement in this guide from ehow.
7. Valentine's Day Table Centerpiece Flower Arrangement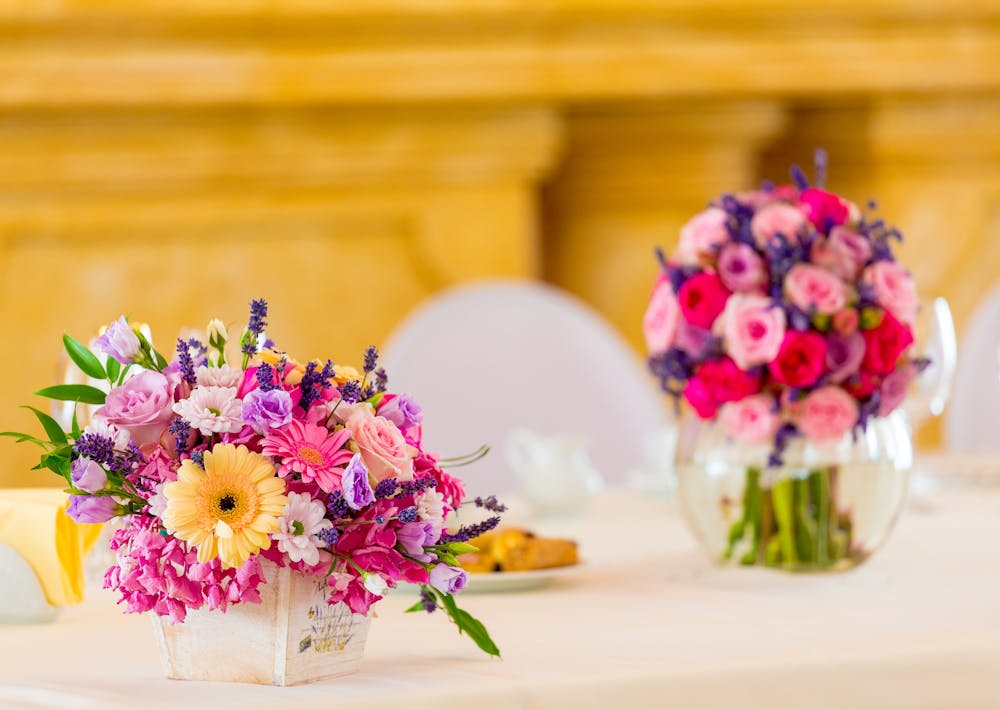 Using fancy decor stuff cannot be entirely avoided even if you want a fresh and organic flower arrangement. They accentuate the organic flowers and boost the design. Add heart decors to your DIY flower arrangements and make it look like it came from the flower shop.
8. Conversation Hearts Valentine's Day Flower Arrangement
The conversation heart candies are just perfect in this flower arrangement idea. Using long blooming hydrangeas, you can use this as decor stuff for your home well beyond the Valentine's Day. Find more ideas for this design here in the Cavender diary.
9. Grocery Store DIY Valentine's Bouquet
Try this last minute flower arrangement you can do yourself on the very day. Flower, candies, and chocolates are common symbols for Valentine's Day. They are easily available at the grocery store, and in the case of flowers, in your very garden. Learn to mix and match all these stuff as easy as one, two, three from Mr. Kate here.
Learn to Make A DIY flower arrangement for Valentine's Day with this video from WhatsUpMoms:
I bet you're so excited to do these DIY flower arrangements on Valentine's Day. Explore your artistic side and have a great time arranging your garden flowers. Save yourself some bucks and take pride in your gardening and art skills. Who knows your family and friends will take notice. This might be an extra source of income!
Did you find the DIY flower arrangements lovely? Which of the ideas inspired you? Tell me all about it by your comments below.
Want more ideas for crafting flowers from your own flower garden? Why not try preserving flowers for your arts and crafts projects?
Don't forget to follow us on Facebook, Instagram, Pinterest, and Twitter for more amazing gardening ideas!
Feature image source via Simply Sona