How can you make your flower garden always interesting? Then grow a different flower garden every year with annual plants that like the summer season. You can depend upon these annual flowering plants and foliage to give your garden a statement that's new every year.
You know that summer season is in the air when flowers are blooming and your garden is sufficient. Summer isn't that summery at all when you don't have annual plants in your garden that signals that the cold days are over. Annual plants are those that grow after the frost has passed and dies as soon as frost is back. They grow best in the heat of the sun and completes their life cycle in that season. This could include most of the vegetables that I'm sure you're in no short supply this summer. But in this article, I'm going to feature annual flowers and foliage for a summer garden you can be proud of.
15 Summer-Loving Annual Plants For A New Garden Every Year
Annual Plants To Grow This Summer That Likes The Sun As Much As You Do
Take on the summer heat and grow some of these annual plants that like the heat of the summer season best. These amazing annual plants enjoy summer as much as you do and will boost your summer garden for you and your family and friend's delight.
Annual Plants For Your Flower Garden
1. Celosia
Plant this in the back of your flower garden or border as they can grow to more or less than a meter. You can save the seeds which one plant has hundreds of to grow these plants for their attractive flowers. This is one easy to grow and care for annual plant that can just drop seeds anywhere and grow more plants from.
2. Cleome
This is also a plant to grow best at the back of a flower garden or if you have a round flower garden design, they will be best to plant in the middle. The cleome grows fancy spider-like fragrant flowers with colors from white, pink or lilac. They also attract beneficial insects like bees and butterflies while it can also deter  some of the harmful ones.
3. Coleus
Gardens are enhanced too with  foliage and not just flowers, and coleus is the best when it comes to bright and interesting foliage. They require sunny locations except in a hot afternoon where they wilt but will revive in the shade. You can play with the foliage by planting solid colored coleus variety such as the redhead in one spot for a knock-out effect.
4. Cornflower
This annual flowering plant is famous for its vivid blue color, few flowers are like it. Make a statement in your garden and grow this summer-loving plant. This will surely be lovely when paired off with red and white flowers for a 4th of July garden decoration.
5. Cosmos
If you want to save on water and compost, this is one annual flowering plant that's best for your flower garden. In fact, if you grow them in healthy soil, they won't give off nice flowers. So let them be and let them grow even in poor soil and enjoy blossoms without the fuss.
6. 
New Guinea 

Impatiens

With a thousand species for this kind of plant, you'd surely be impatient. But you will surely love the New Guinea Impatiens that blooms with lovely and colorful flowers all summer long. Unlike most of the variety for impatiens that prefers the shade, this one is true to its annual roots and thrives in sunny spots.
7. Laurentia
With its purple color and interesting petal shapes, this annual plant could easily be the star in your garden. As they are intended to be, these annuals can tolerate the drought and bloom just as if it were springtime even in the warmth of summer.
8. Marigold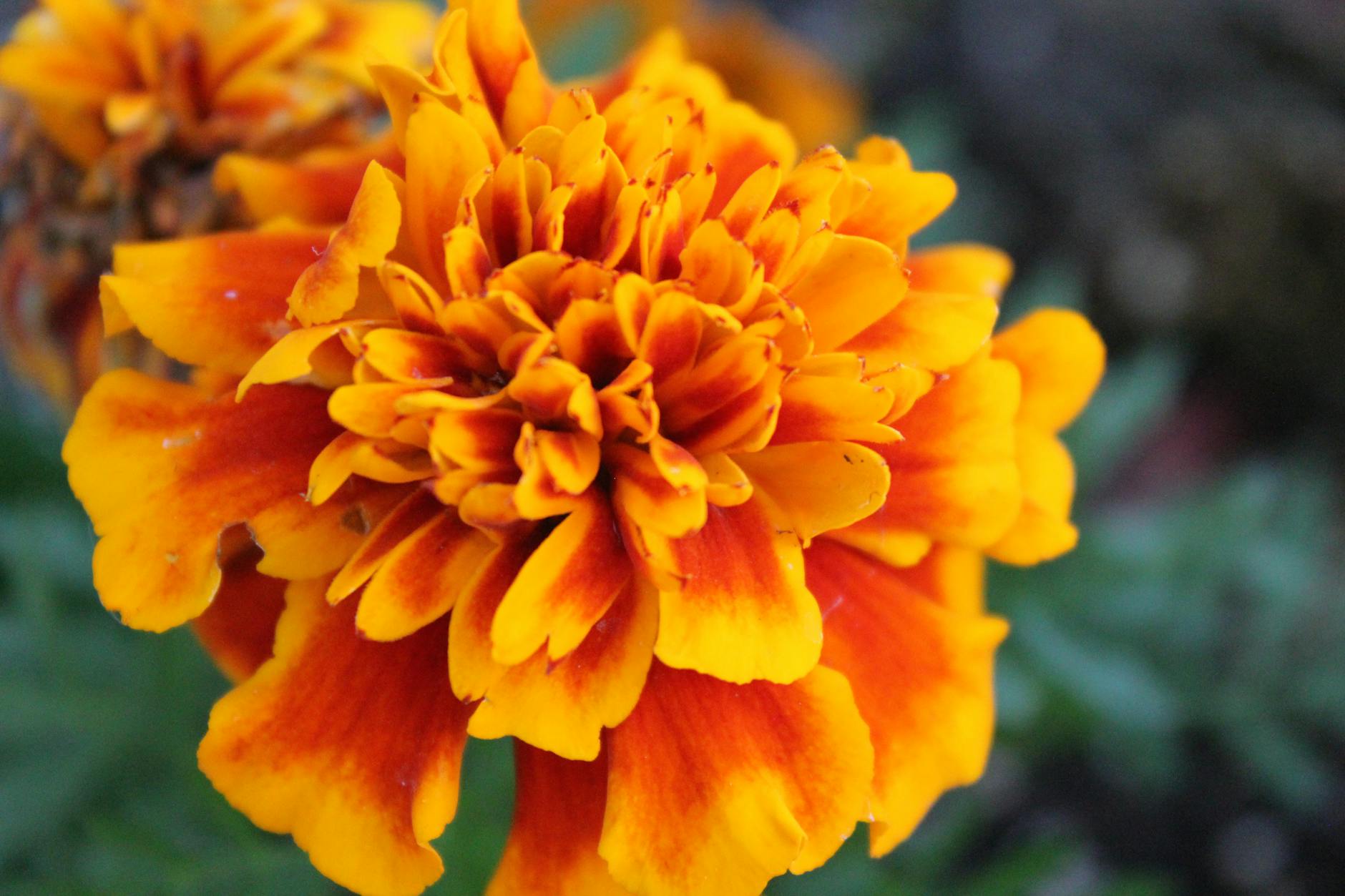 It's a good thing marigolds are annuals that love the sun because of their ability to repel insects. Since summer is the prime time for growing a lot of vegetables, marigolds make a good companion plant for a lot of vegetable plants. They will make your vegetable garden attractive too with its bright fall colors.
9. Oxalis
Although they are grown for their interesting foliage, its attractive tiny flowers are a bonus. They make good plants for container gardening that can have spreading foliage that makes an impact in your garden.
10. Pansy
It's got a yellow, pink, red, white, and blue variety that will definitely have you growing a rainbow in your garden. This annual requires full sun and since it's a short flowering plant, it will be good as a ground cover. If you're going to plant this as a border, make sure that it's planted in the front.
11. Petunia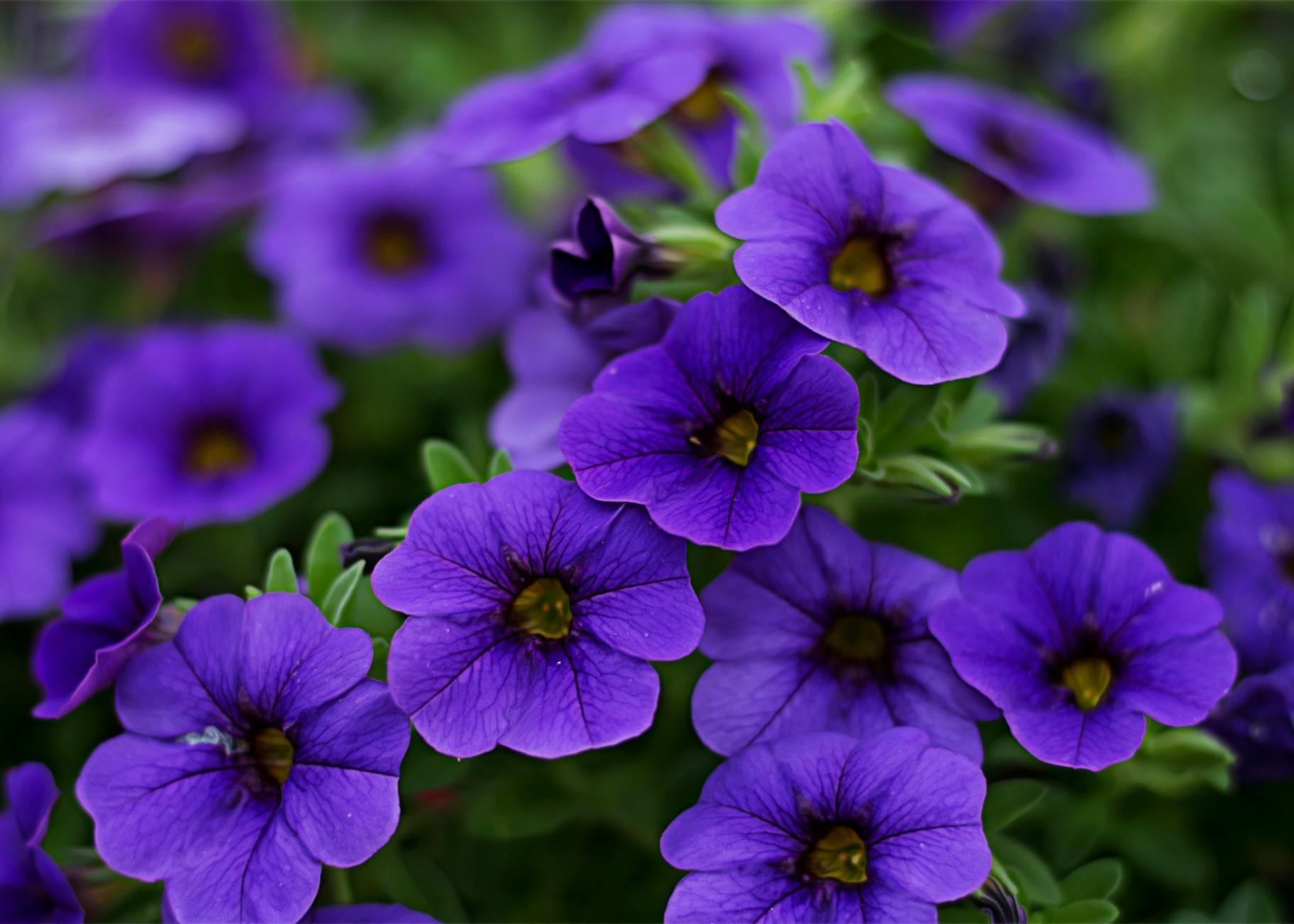 Make a lovely hanging garden with these brightly colored annual flowers that can grow in hanging planters. You can also grow them in windowsills, in pots, or simply as ground covers and borders, preferring the front row.
12. Purslane
Although treated as a garden weed, purslane is actually an edible plant that is eaten raw in salads or mixed with soups. Make yourself a colorful garden with its variety of colors and flowers that resembles the dainty buttercups. They are easy to grow and can tolerate the drought.
13. Wax Begonia
These annuals that make a wonderful bedding plant are also called semperflorens or fibrous begonias. They also give off excellent flowers in the summer but they will require partial shade to grow.
14. Wishbone Flower
These annual flowers are thus named for its interesting flower shape. They are best grown in containers as they need a bit of extra watering to flourish.
15. Zinnia
Zinnia grows best in the sun and displays bright blooms  in the fullness of summer. They are easy to grow from the seeds that you can simply scatter on a well-draining soil. Invite helpful butterflies, bees, and hummingbirds over to your garden with this flower that simply shouts, "you're welcome!".
Check out this flower garden design idea for annual plants from this video from Van Meuwen:  
Summer season is best spent outdoors that you would want an ever beautiful and interesting garden. To break off from the monotony and for a perfect summery ambiance, grow annual ornamental in your garden you can rearrange every year.
For more on garden designs and annual plants, click here.
Find the topic interesting? You'll find these interesting:
Keep Your Flower Garden Blooming All Year With These 3 Easy Steps
27 Surprisingly, Edible Flowers, You Might Have In Your Garden
37 Flowers That Attract Hummingbirds To Your Garden
Feature image source hd-wallpapers9