Who doesn't want to get rid of insects in our garden and homes? We want a garden in our homes and we want insects off our plants in our gardens. Why not have a garden that can work against insects and keep them off of your plants and your home. Check this extensive list from Wikipedia to learn about insect repellent plants you can grow.
A List Of Pest And Insect Repellent Plants From A To Z
That "keep out of reach of children" signs in all of the chemical or non-natural insect repellent products are there for a reason. They are harmful to you, your family, and your garden in the long run. Besides, there are insects like bees and mantis that are beneficial to your garden and you would want them in and not out of your garden.
Read on to learn about the insect repellent plants that can help balance your garden.
1. Artemesia
View this post on Instagram
An interesting plant for its silver leaves, it also drives away pests and insects. The ants, cabbage looper, cabbage maggot, carrot fly, codling moth, flea beetles, whiteflies, Cabbage White, and the Small White, even mice don't like it.
2. Basil
This famous herb is not only good for your pasta dishes, it's good for your garden too. It drives away flies, mosquitoes, carrot fly, asparagus beetles, and whiteflies.
3. Borage
View this post on Instagram
Planting borage near tomatoes, eggplants, peppers, and Cole crops like cabbages could be a good idea. It repels tomato hornworm and cabbage worms.
4. Castor Beans
View this post on Instagram
Having trouble with moles digging all over your garden?  This is one plant the mole doesn't take well to.
5. Catnip
View this post on Instagram
Cats are really attracted to catnips. Remember this when growing the plant in your garden. This herb drives away ants, flea beetles, aphids, Japanese beetle, squash bugs, weevils, Colorado potato beetle, the cabbage looper, and cockroaches. 
6. Cedar
This plant is not only good as hedges but repels a lot of insects too. It even repels fleas that cedars are used in shampoos and as fillings in mats.
7. Chamomile
Don't just brew a cup of tea with chamomile. You can also make an insect and disease-controlling spray out of it for your plants and garden.
8. Chives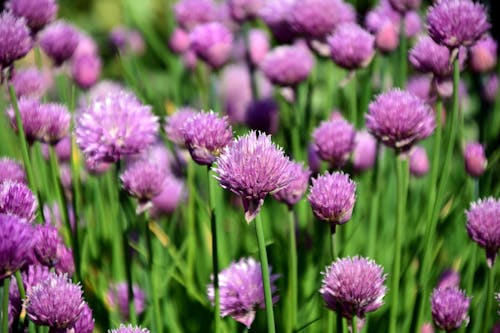 Alliums like chives are not just easy to grow but they make good insect repellents too. They will repel most garden insects like ants, aphids, flea beetles,  and Japanese beetles.
9. Chrysanthemums
Make a flower arrangement of this beautiful flower as NASA says they reduce indoor air pollution. The active component pyrethrins are toxic to insects.
10. Citronella Or Lemon Grass
View this post on Instagram
This is one must-have grass in your garden. It is commonly known in Asian countries as a mosquito repellent and widely used in Asian Dishes for it lemony aroma and taste.
11. Citrosa Geranium
Although studies claim its ineffectiveness as a mosquit0 repellent, still, some gardeners grow this plant not only for its beautiful flowers but for repelling mosquitos. You have to crush and rub it, in areas you want mosquitoes gone.
12. Clover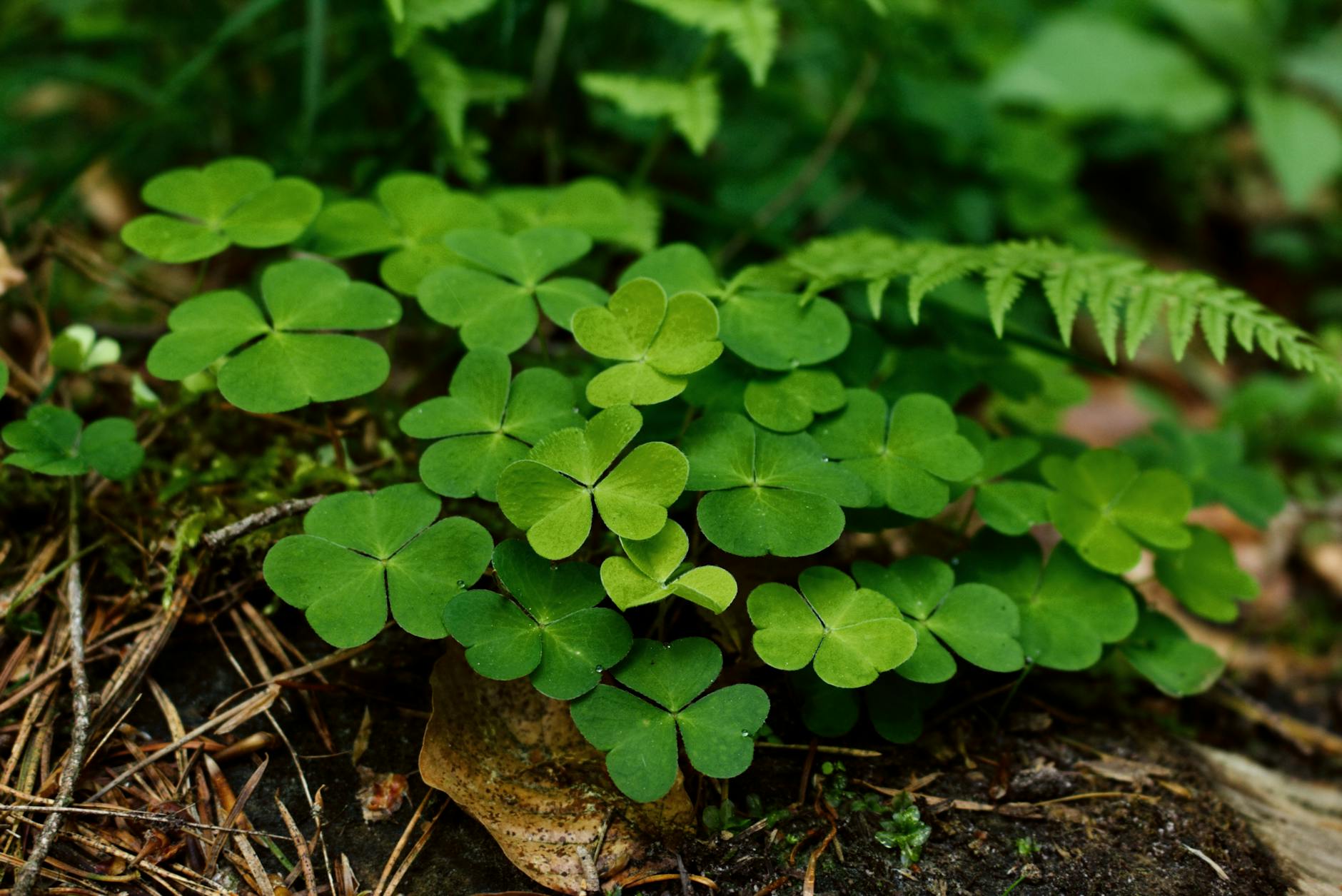 Whether they are four-leaf or not, you'll be lucky just to have clovers in your garden. Aphids and wireworms do not take well to it.
13. Common Lantana
View this post on Instagram
Although considered as an invasive plant, it can be an ornamental plant for its beautiful flowers. Its stem has chemicals that mosquitoes don't like.
14. Coriander
Boil parts of coriander, cilantro, marigold, and basil to make an organic insect repellent. The coriander repels aphids, Colorado potato beetle, and spider mites. 
15. Cosmos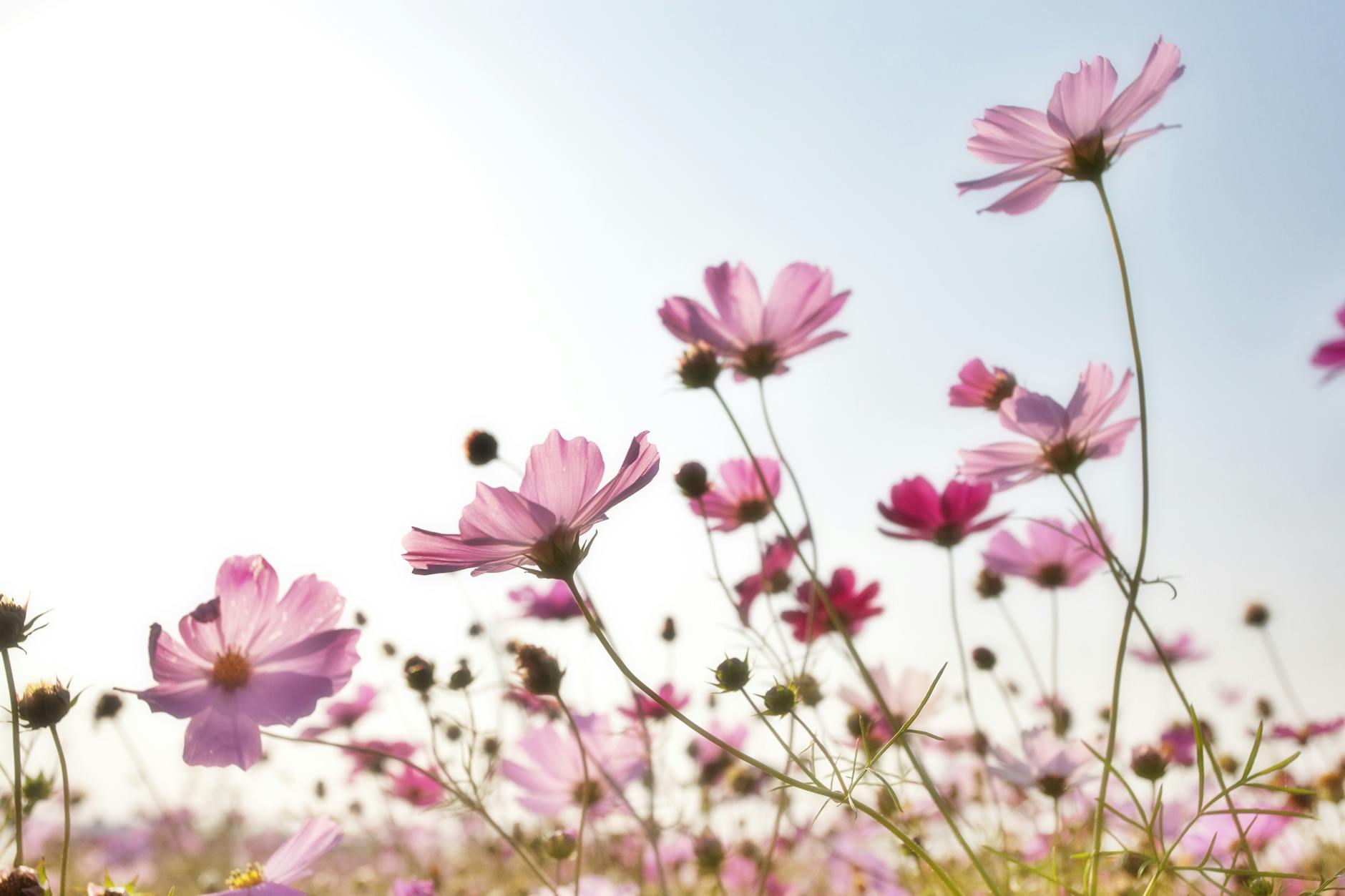 Grow cosmos plants for their delightful flowers and to attract good insects like bees and butterfly in your garden. It also repels the corn earworm.
You can also make a repellent using natural ingredients!
Learn how to make your own natural pest repellent for your garden use. https://t.co/IsiGk74nv8 #DIY #gardentips pic.twitter.com/J7hZmi0WHT

— Garden Season (@GardenSeason) May 30, 2016
16. Crown Imperial
View this post on Instagram
Like its namesake, the Crown Imperial is truly a royalty among bulb plants with a price that ranges from $4.00. t0 $9.00. It sure might be priced for its odor, 'cause it drives away pests like rabbits, mice, moles, voles and ground squirrels. 
17. Cuban Oregano
The Cuban oregano is a known for its insect repellent properties too. Gardeners rub Cuban oregano in areas where they want to keep off insects.
18. Dahlias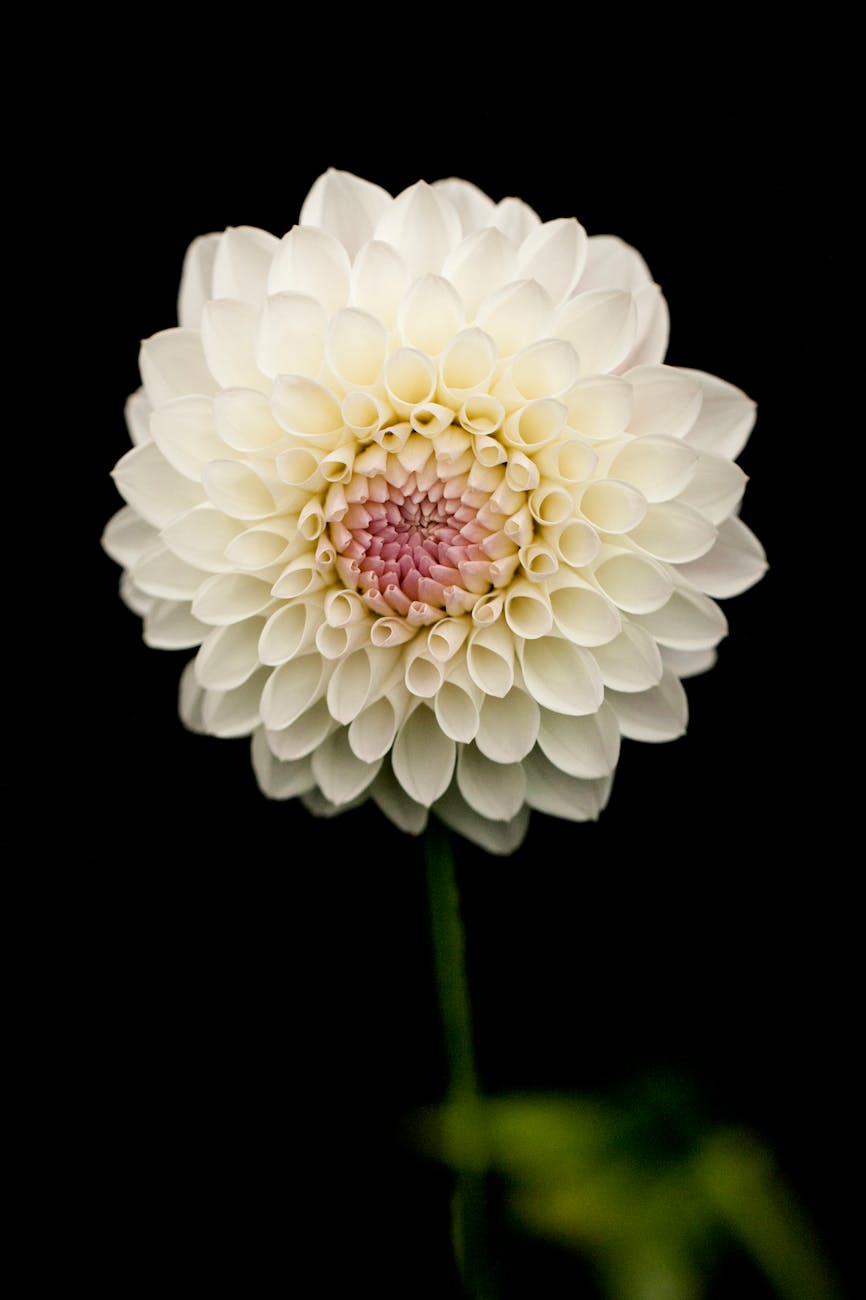 Besides being fabulous cut flowers, dahlias have pest repellent properties too. It is both beautiful and useful in your garden as they repel nematodes.
19. Dill Herb
The Dill is an annual herb plant that is used in cooking the same way as parsley and chives. It is said to repel aphids, squash bugs, spider mites, the cabbage looper, and the Small White.
20. Eucalyptus
Studies show that eucalyptus is just as effective as DEET in repelling mosquitoes. It also fights off aphids, the cabbage looper, and the Colorado potato beetle.
21. Fennel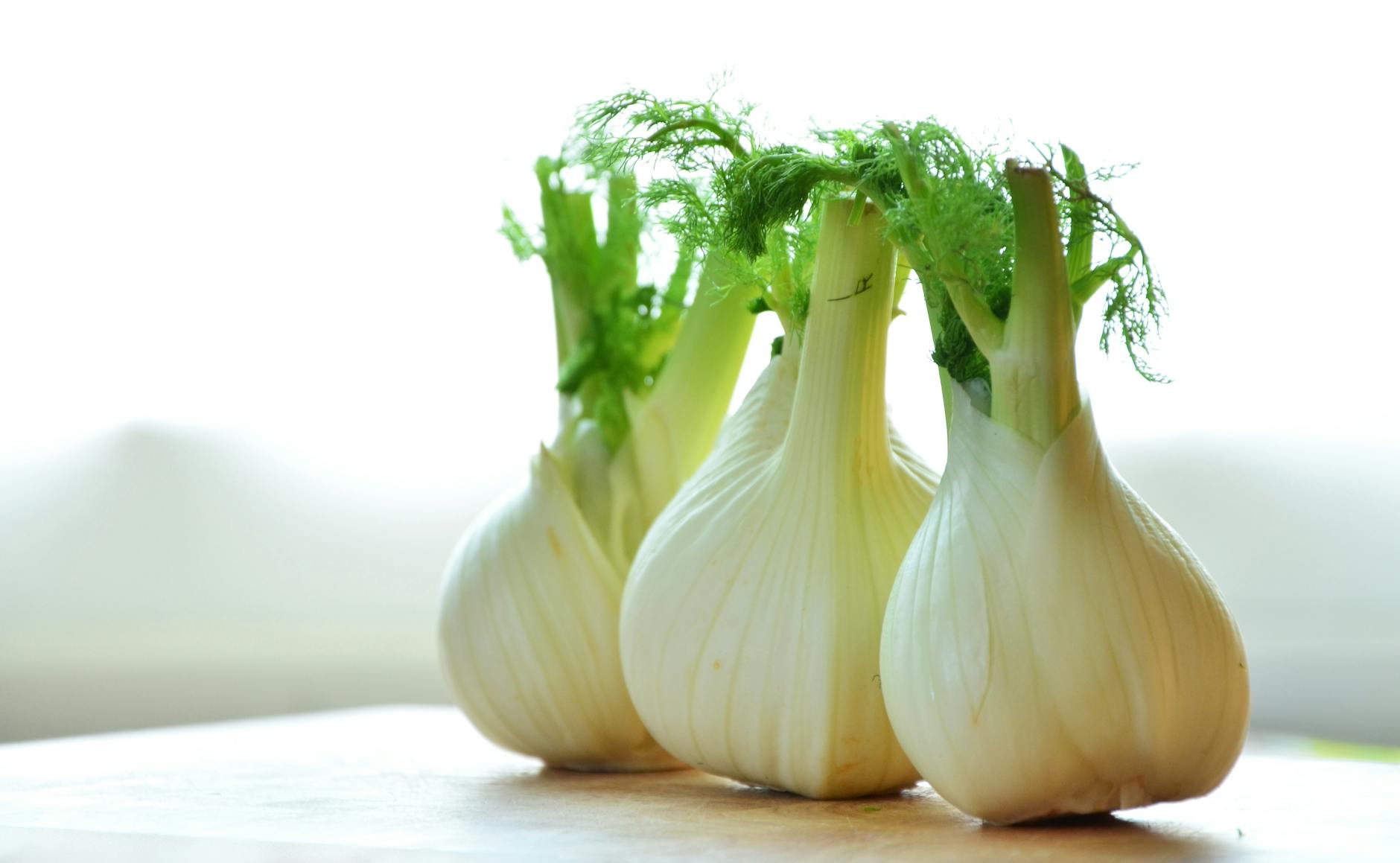 This perennial herb has culinary uses from the base to its seeds. It is used also to repel aphids, slugs, and snails.
22. Four O'clocks
View this post on Instagram
Grow this flowering plant should be done with caution as they are poisonous to both pets and people. It is useful as an insecticide in your garden as it will attract and kill harmful Japanese beetles.
23. French Marigold
Marigold is one of the most-known insect repellent plants. The Frech Marigold can kill harmful nematodes or worms and drives away white flies in plants.
24. Garlic
You're not the only one who loves garlic in your food, roses do too. Garlic is known to drive away a lot of insects and pests like root maggots, cabbage looper, bean beetle, peach tree borer, and rabbits.
25. Geraniums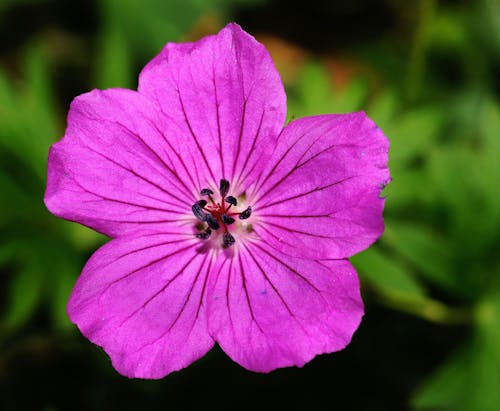 They do not only add beauty to your garden but they are used to repel insects like the leafhoppers, the corn earworm, and the Small White.
26. Hyssop
While the hyssop repels pests and insects that are a problem to your garden, they attract good insects for your garden like bees.
27. Larkspurs
Just like the four o'clock, the larkspur is also poisonous to man and pets. But they repel aphids and attracts Japanese beetles away from your vegetables.
28. Lavender
Used as the main ingredient in toiletries and bath products for its relaxing aroma. Its aroma also repels moths, scorpions, water scorpions, fleas, and flies, including mosquitoes.
29. Leeks
Just like its relatives from the allium family, leeks drives away bad insects from your plants. Leeks will drive away carrot flies just like the lettuce and tobacco does.
30. Lemon Balm Plant
While the lemon balm attracts bees with its lemon-scented flowers, it is known to drive away mosquitoes. It is also widely used for its medicinal uses.
31. Lemon Thyme
Just like most of our herbs here, the lemon thyme is also said to have insect repellent properties that drive mosquitoes away.
32. Lettuce
Lettuce makes good companion plant to carrots as they repel carrot flies.
33. Lime Basil
It does not only add flavor to your dishes but they are medicinal as well. It repels mosquitoes when the fresh leaves are burned like incense.
34. Mexican Marigold
In any variety, Marigolds are known to repel insects. The Mexican Marigold deters insects and rabbits and is a good plant to grow with many crops for repelling insects.
35. Myrrh
Myrrh is known for its aroma that it used for perfumes and incense. It is also for the same reason that it is used to repel insects like mosquitoes.
36. Narcissus
Narcissus is as beautiful as it is deadly. It actually made to the top ten most poisonous plants. It repels moles–and that is good news for your garden and lawn.
37. Nasturtiums
Nasturtium is a  good plant to grow with cucumbers, tomatoes, and squash. It fights off squash bugs, aphids, many beetles, and the cabbage looper. 
38. Nodding Onion
Just like its relatives in the allium family that are known to repel insects, the Nodding Onion is a fighting plant too. The whole plant is known to repel insects, moles, and moths.
39. Onions
This is one vegetable we love that spice up most of our dishes but the same thing cannot be said of insects and pests. The rabbits, cabbage looper, and the small white must hate it just as how much we like it.
40. Oregano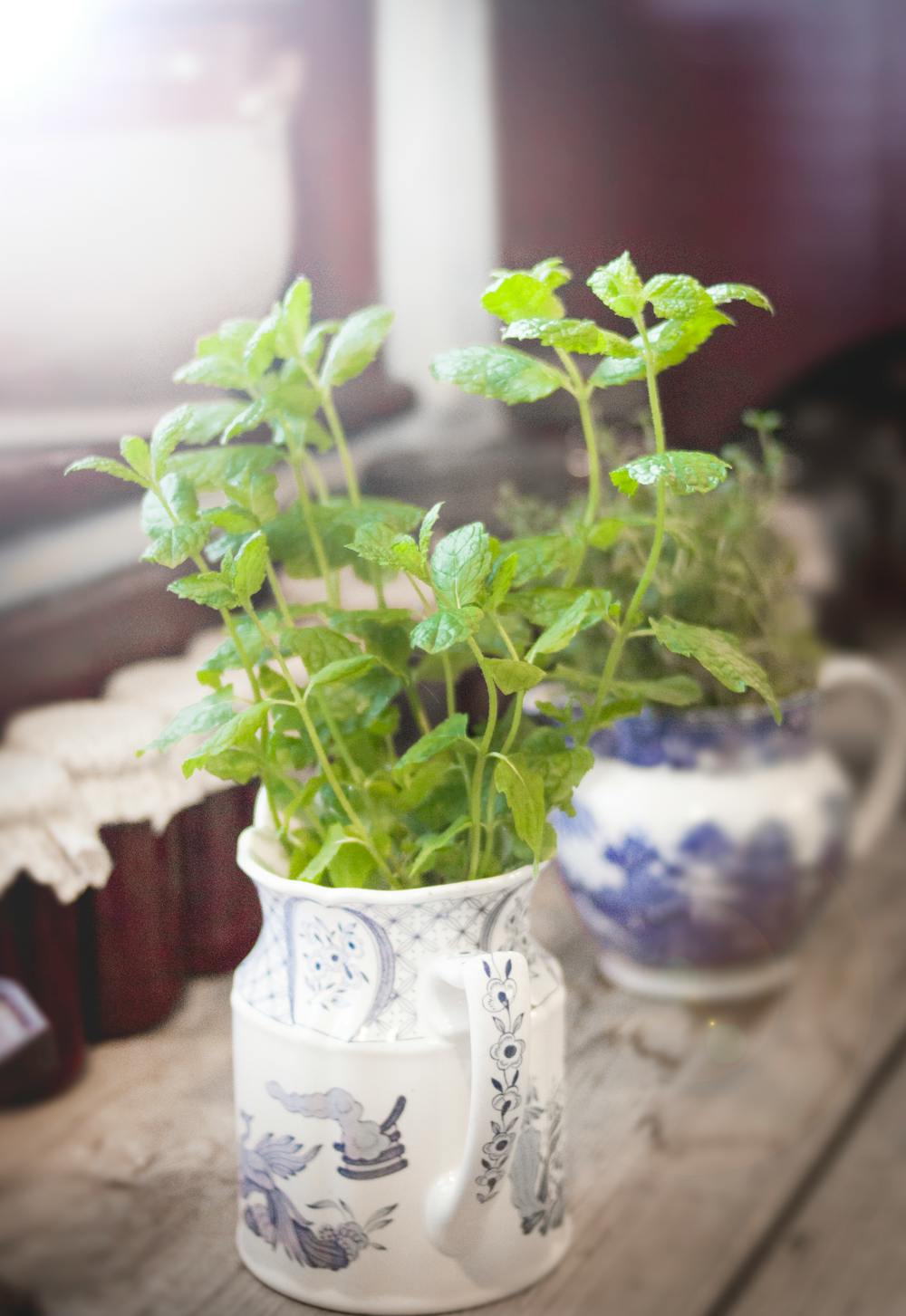 Oregano will not only make your dishes taste good but like many herbs, it can also help you get rid of pesky insects.
41. Parsley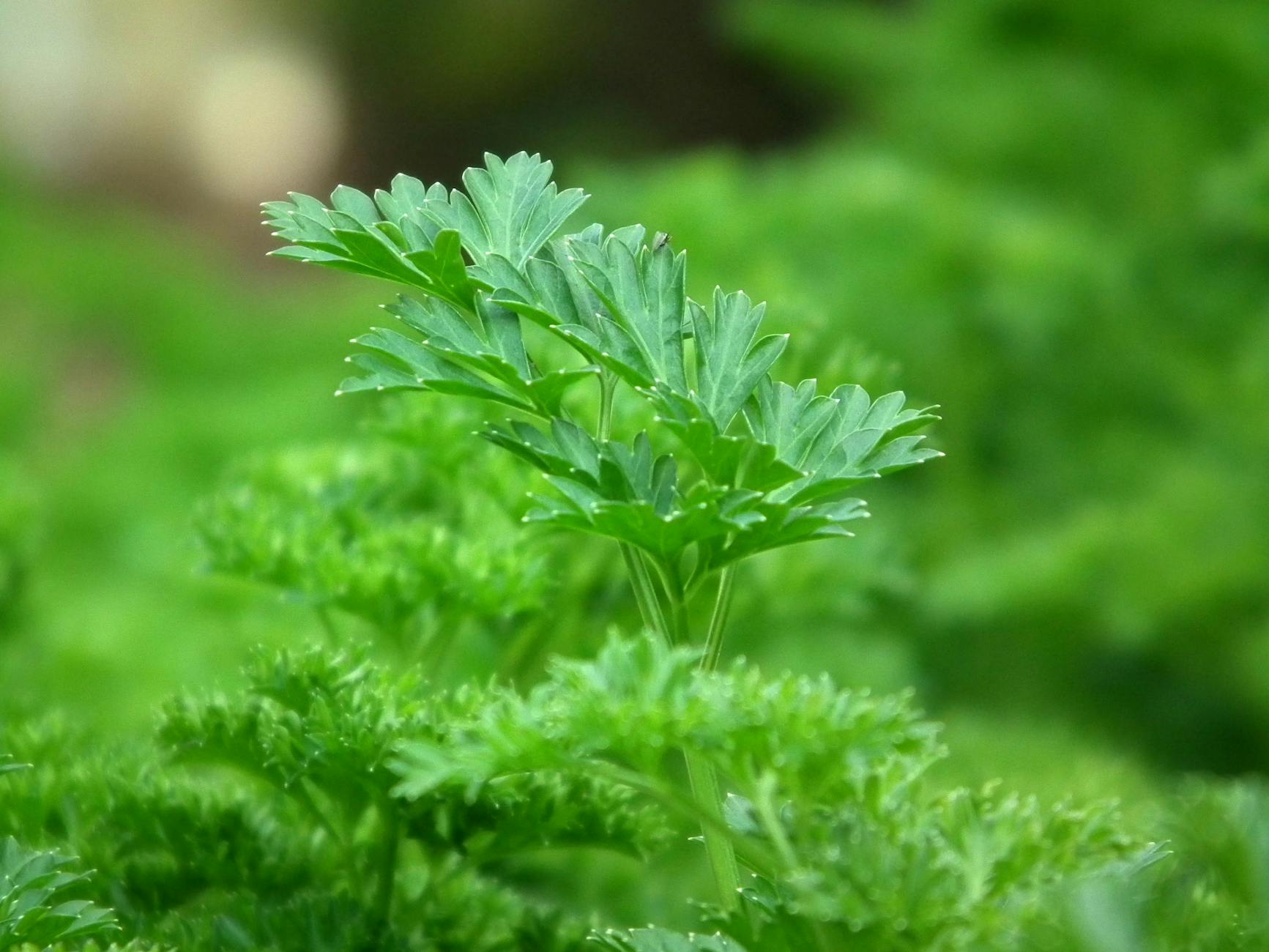 Did you know that planting parsley near roses will make your roses more fragrant? Aside from roses, tomatoes and asparagus will grow well with parsley too as beetles that attack tomatoes and asparagus don't like it.
42. Peppermint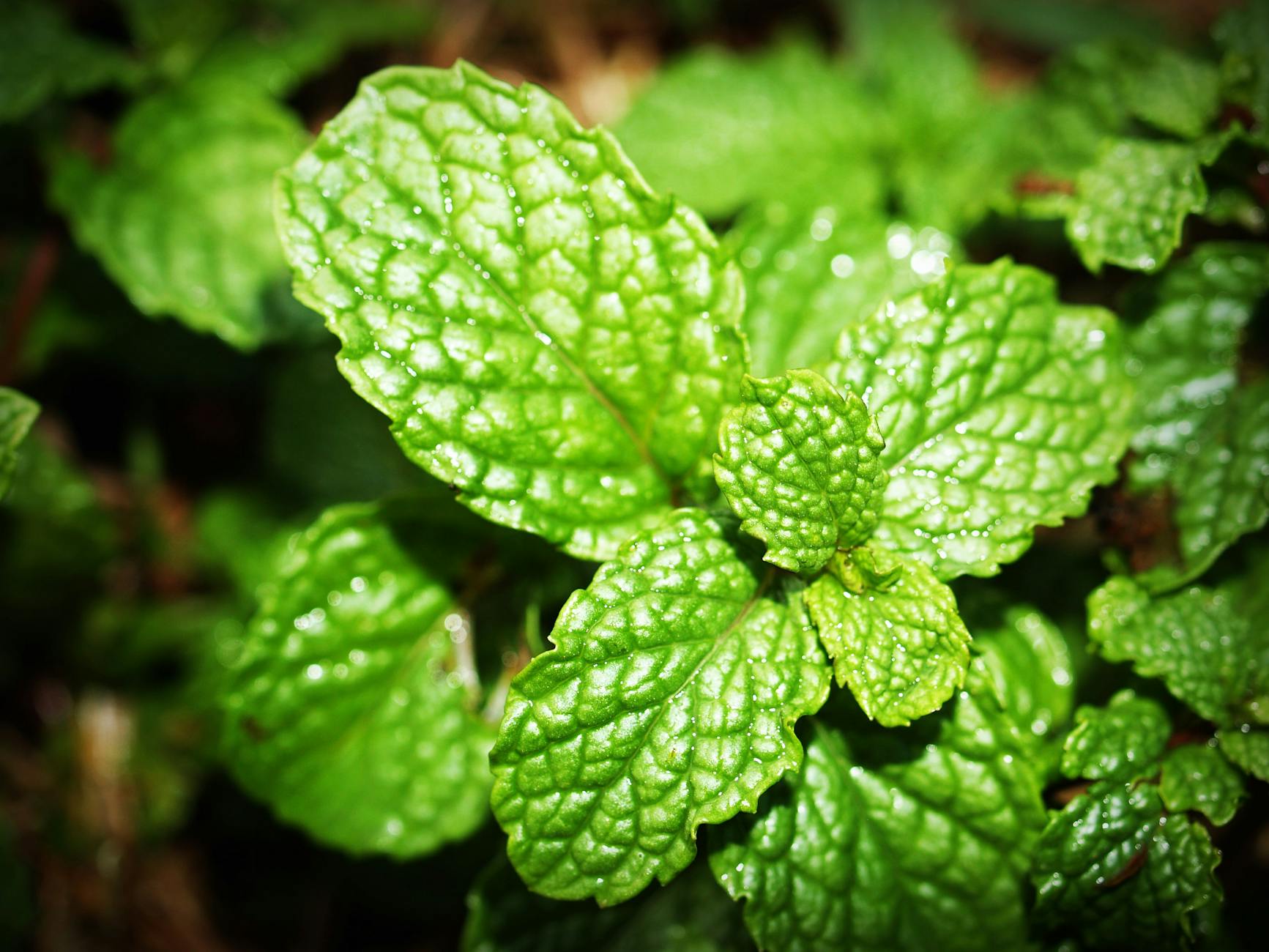 Peppermints repel mosquitoes, aphids, cabbage looper, flea beetles, squash bugs, whiteflies, and the Small White. It is also used in toiletries like shampoos, toothpaste, and other skin care products.
43. Petunia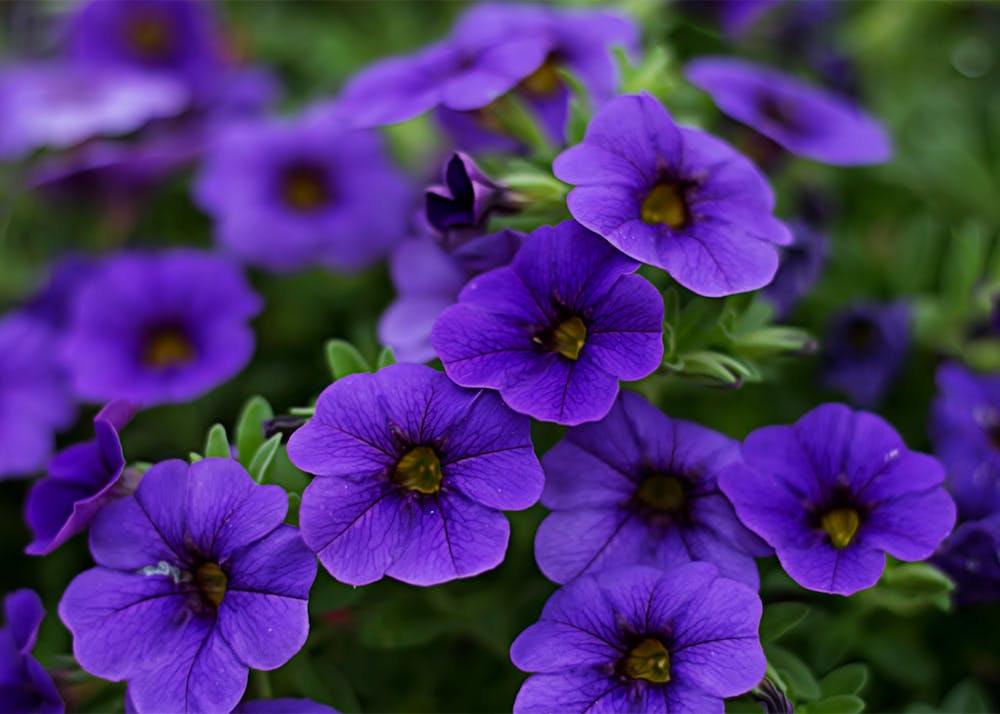 In the plants versus insects war, Petunia is one fighting flower. It fights off aphids, tomato hornworm, asparagus beetles, leafhoppers, and squash bugs.
44. Pitcher Plant
Being a carnivorous plant, the pitcher plant traps insects from where it gets nutrients.
45. Radish
You can do companion planting if you want to control pests and insects the natural way. Radishes repel cabbage maggot and cucumber beetles. So it will be best to plant radishes with cabbages, cauliflower, broccoli, and plants from the gourd family.
46. Rosemary
Not only is rosemary used to flavor dishes but also used as an ornamental plant with pest control uses. It repels cabbage looper, carrot fly, slugs, snails, and bean beetles.
47. Rue
Rue repels cucumber and flea beetles but cats don't like them too and in India, it is used to repel snakes in gardens.
48. Sage
This herb that adds flavor to your dishes is used as a mosquito repellent for the same strong odor and flavor.
49. Spearmint
The spearmint is a natural remedy for small injuries like insect bites. It repels fleas, moths, ants, beetles, rodents, aphids, squash bugs, and the cabbage looper.
50. Spiny Amaranth
Although considered as a weed, this humble plant is considered as a vegetable with nutritional benefits in many countries. It repels cutworms that will feed on any plant it encounters.
51. Stone Root
The stone root contains citronella oil that's known to ward off mosquitoes. You can make a solution of the stone root extract mixed with extract from other known insect repellent plants like lavender and tea tree oil.
52. Summer Savory
Another herb that has insect repellent uses. It is planted with onions to protect them and will repel bean beetles.
53. Sweet Fern
When camping, you can burn sweet ferns in your campfire to make an incense that will drive mosquitoes away.
54. Tansy
Tansy has long been used for many purposes including the killing of parasites in human. It repels ants, many beetles and flies, squash bugs, cutworms, Small White, and Cabbage White.
55. Tea Tree
Tea Tree is known to be a mosquito repellent too but it has to be mixed with other plants like citronella, eucalyptus, and many known insect repellent plants to be effective.
56. Thyme
Thyme, much like its herb cousins, also has insect repellent uses. It repels cabbage looper, cabbage maggot, corn earworm, whiteflies, tomato hornworm, and Small White.
57. Tobacco
The known uses of tobacco as an insecticide is now gaining attention in science. It is now being studied for that purpose. It can repel carrot fly and flea beetles.
58. Tomato
Tomatoes can be attacked by insects but they can keep off some other like the asparagus beetle. Studies show that substance from tomatoes can even repel mosquitoes and ticks.
59. Vanilla Leaf
The native of Japan where this plant is common have been known to hang this plant to keep off mosquitoes and flies.
60. Venus Flytrap
The very stuff of alien movies, this unusual plant will not deter insects but will eat them whole. They will eat ants, spiders, beetles, and grasshoppers.
61. Vinca
The vinca or periwinkle is a plant with medicinal uses. Aside from that, deer and rabbits don't like it. So it would make a nice border that will deter these pesky pests.
62. Wild Bergamot
Aside from the medicinal uses that this plant has, it can also be used as a mosquito repellent. It is more effective when crushed and applied in areas to drive out mosquitoes.
63. Zinnia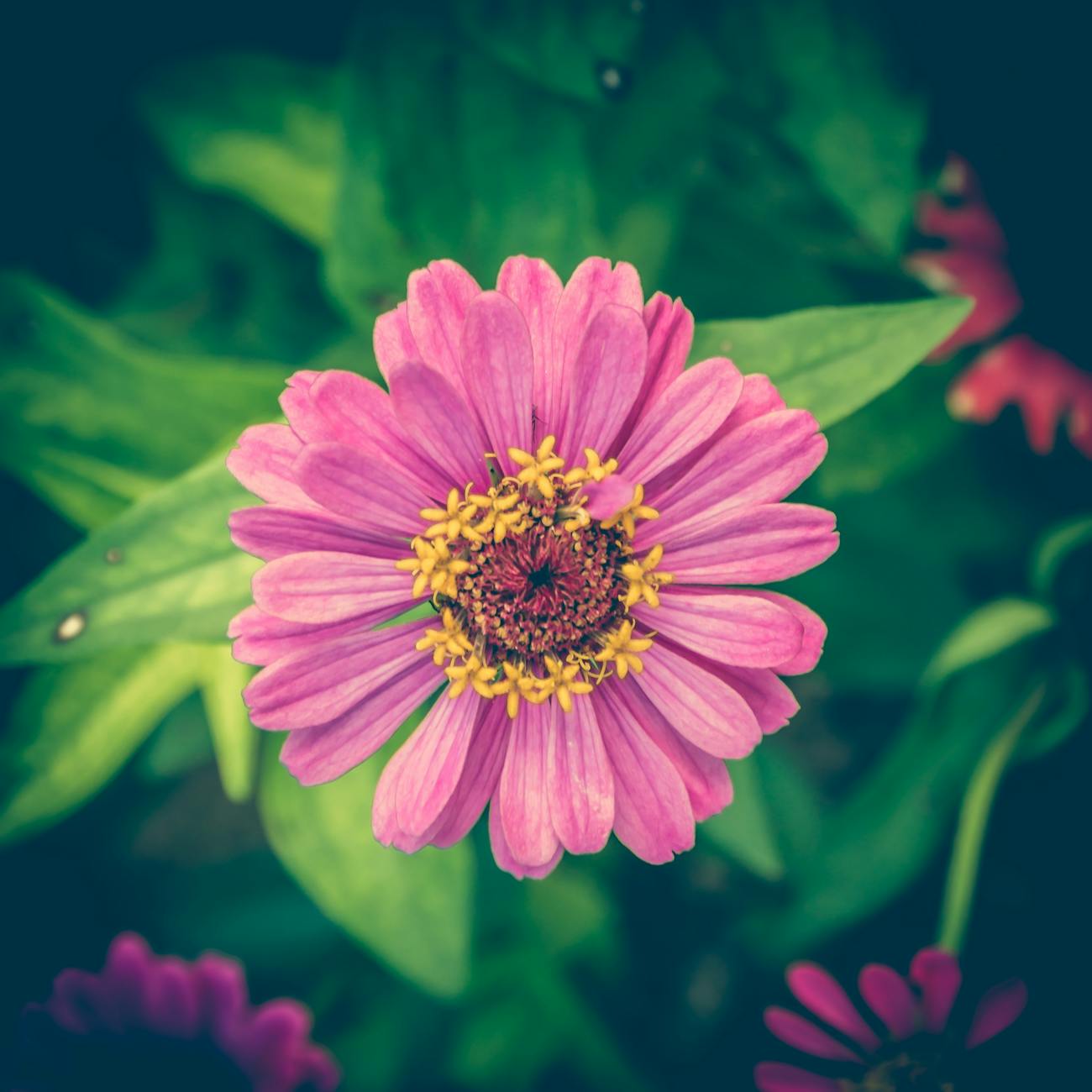 Zinnia flowers may be attractive but cucumber beetle and tomato hornworm will shy away from them.
[Video] Homemade Garlic-Mint Garden Insect Spray:
In gardening, you have to work with nature and not against it. In driving away or getting rid of insects, make your plants work for you by creating balance in your garden.
Check more pest and insect repellent topics here.
You'll also learn more from our topics below.
The 5 Easy Steps To Making Your Own Non-Plant-Killing Pest Repellent
How To Produce Your Homemade Organic Fertilizer
[TUTORIAL] Easy Garden Ideas: How to Make a Creative Indoor Herb Garden