Growing grapes is a gardening venture we mostly like to leave up to vineyard owners or grape growers. But that doesn't mean we can't enjoy both homegrown grapes and a stylish garden landscape with grape arbors. Find out all about building a grape arbor as you read though!
Beautify Your Garden And Patio With Grape Arbors
Looking at elegant Mediterranean garden landscapes got me thinking about these charming grape arbors for my garden landscape. So much so that I went and actually built one in my sunny backyard for my family to hang out in. My grapevines are not even halfway through each post, but I'm positive it's all worth the wait. Even now I can imagine myself picking some delicious fruit above my head as I enjoy the shade of my arbor. Want this landscaping idea too? Help yourself to these practical tips and ideas for building grape arbors.
Design Guide: How To Build Grape Arbors
Step 1. Choosing A Grape Arbor Design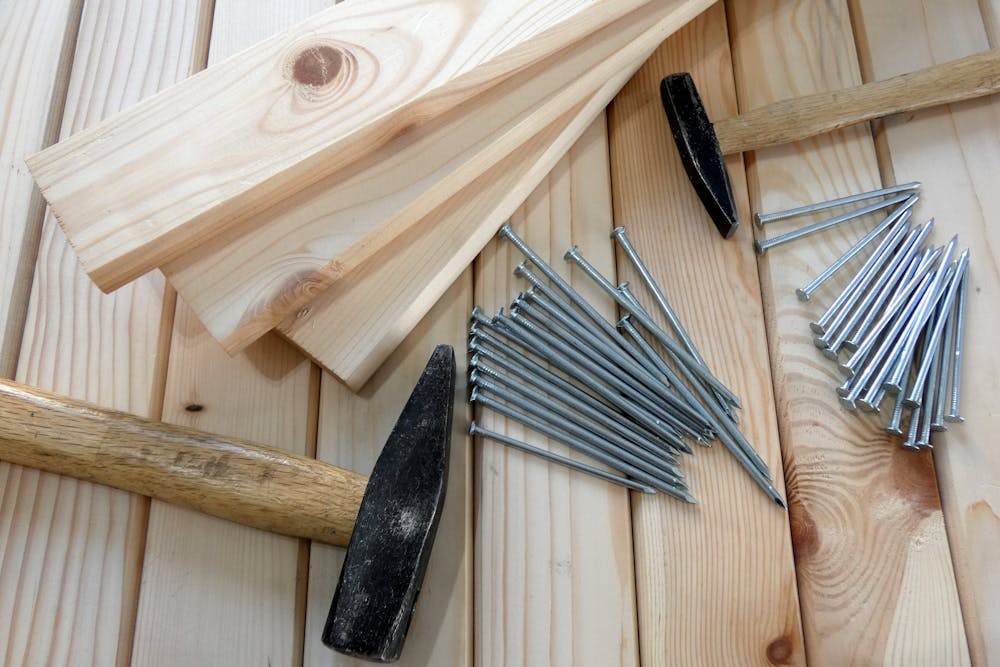 You can choose between a metal grape arbor design or a wooden structure. If you go for wood, choose cedar or juniper timbers, they don't wear out easily even in very bad weather. You can build a separate arbor structure or you can connect it to your house like a lean-to. Your needs and personal style will eventually help you decide which grape arbor design to go for.
Step 2. Picking The Ideal Site For A Grape Arbor
Grapevines love the sun. So your arbor has to be in an area that gets a lot of sunlight, far away from tall trees that can block the sun. Grapes are pretty thirsty plants, so you also need to consider your water supply. A wider space is important for your grapevine so the air can circulate freely. It is also important to note that grapevines can grow heavy, so a strong support is important. Make sure your structure, including your lattice, is strong enough to hold the heavy vine.
Step 3. Building A Grape Arbor
This may sound cliche, but building an arbor can be achieved even if you aren't a carpentry expert. Materials are readily available at hardware supply stores. There are lots of free arbor designs and plans easily available online. You can enlist someone to help you, or you can have it done by a professional if you have the budget. It can be a hassle to build a garden structure but doing it yourself can be a rewarding task.
Follow this easy step-by-step guide to building an arbor in this video:
Growing Guide: How To Grow Grapes In Your Arbor
Step 1. Choosing A Grape Variety To Grow
You can actually grow just about any variety when growing grapes for your arbor. You just have to know which type grows best in your area. The American grapes grow best in warm, sunny climates like Central California. If you are from the colder region of the US, then the European grapes are the type of grapes to plant. Whatever variety you grow, you may even make wine from your fresh grape harvest someday. Here are 3 most common grapes that are grown!
Vitis Vinifera, known as the "Common Grape Vine" is the most popular grape type to be grown. If you choose the common grape vine, you should know that it can be eaten fresh, and can be used for making wine, juice, and vinegar.
Muscadine is a type of grape that is native to the south of America. Muscadine grapes have a slightly different texture than the Common Grape Vine, as Muscadine is thicker and has a tougher skin. Muscadine grapes are widely used in the making of jelly, juice, and artisan wine.
Muscat is actually the name of a grape family! It includes more than 200 different types of grapes and they are widely used in the making of wine, juice and raisins! Muscat grapes are known to be used in the making of "vin doux naturel", a famous French wine.
According to your location you can choose what kind of grape you want to grow in your garden. You can also consult an expert in your area as well!
Step 2. Planting Grapevine Cuttings
Growing grapes is not as hard as you think. It really is easy depending on your climate and the variety of grapes. If your area is warm and sunny, then that's perfect for your grapevine. You can grow grapes from cuttings, although this will require some patience. Soak the roots of your grape cutting in water for two to three hours before planting. Plant it first in a container to root and transplant it when your arbor is ready. Remember to skip fertilizing if you want more of the fruit instead of leaves.
Step 3. Training Grapevines
A good pair of pruning shears and twine are the tools to use when training your arbor. Your grapevine will grow branches in different directions so you will have to cut growing stems and leave the one that shoots in the direction you want it to grow. Tie your vine to a trellis or one of the posts of your arbor with a nice piece of twine for support and to guide it in the direction you want it to grow.
Step 4. Pruning Grapevines
Pruning is the key to having a nice grapevine growth. Cutting unwanted growth will focus the nutrients in the part of the vine you want to grow. This will also encourage having more fruits, as with most other fruit plants when pruned. Cutting out dead or unhealthy branches and leaves will give you a healthy foliage and a nice shade in your arbor.
Learn more tips for training grapevine in your pergola in this video:
Isn't a grape arbor interesting and this design and growing guide inspiring? Not only will you get the perks of an elegant Mediterranean garden design but you get to literally enjoy the fruits of your labor with fresh and homegrown grapes. Now, isn't a grape arbor one practical edible landscaping idea?
Did this growing and design guide get you planning your own grape arbor too? Tell me all about it and drop it in the comments below!
Planning for a total backyard garden revamp? Check out these amazing backyard garden design and landscape ideas for inspiration!
Don't forget to follow us on Facebook, Instagram, Pinterest, and Twitter for more smart gardening ideas!
Editor's Note: This post was originally published in July 2016 and has been updated for quality and relevancy.
Featured image source via Katetsibo