We spend so much time, energy, and money to turn our homes and gardens into the perfect abode. Because don't we all just want to come home to paradise? So take your garden designing to the next level by adding any of these metal arbors to your very own garden patio.
9 Stylish Metal Arbors To Give Your Garden An Edge
Make Your Garden A Cool Hangout Spot With Metal Arbors
Metals are strong, durable, construction materials that can be shaped and fashioned into works of art. That's why garden structures like arbors and trellises made of metal are getting popular. They can be a centerpiece in the garden, or a good support for your vine plants. So, give your garden a make-over with these metal arbors that perfectly show off your plants and your landscaping ideas.
1. Copper Metal Arbors
Copper has such an attractive color that will certainly shine in your garden even without painting it. Plus, they are sturdy and maintenance free. If you're planning to have vines like roses trained in your arbor, then this is the material to use. They're not prone to rust and will stay strong for years (generations, even).
2. Tin Metal Arbors
Tin is a cheap metal material you can use for a garden arbors. They can be stylish depending on how they are crafted. This material will not only shield you from the sun, but from the rain as well. You can coat it with paint, well and thick, so it won't rust easily.
3. Aluminum Metal Arbors
Living in the city doesn't mean you can't have that relaxing suburban garden life. Plant a garden in your small space by using containers. Add an aluminum metal arbor over your patio for that urban, modern appeal to it.
4. Steel Metal Arbors
Steel is a widely used metal in construction, so why not use it for your garden arbor? It will give your patio or garden a modern look, and hold the climbing plants you're planning to take care of.
5. Garden Entrance Arched Metal Arbors
If you want a romantic feel to your garden, add an arched entrance metal arbor. You'll simply feel like you're on the set of The Secret Garden or A Midsummer Night's Dream. You can also get married in one and keep it as a souvenir in your garden. It can't get any more romantic than that.
6. Wrought Iron Metal Arbors
If you want an intricate design on your metal arbor, go for wrought iron. They're commonly made into decorative structures like garden arbors, trellises, fences, and garden furniture. This will also give a romantic and stylish appeal to your garden.
7. Trellis Metal Arbors
Most flowering vines and climbers are a thing of beauty. Wisterias, Honeysuckles, and Clematis are so pretty they simply have to be seen. Support these vines with the metal trellis arbors and train them for a lovely-looking garden.
8. Fairy Garden Metal Arbors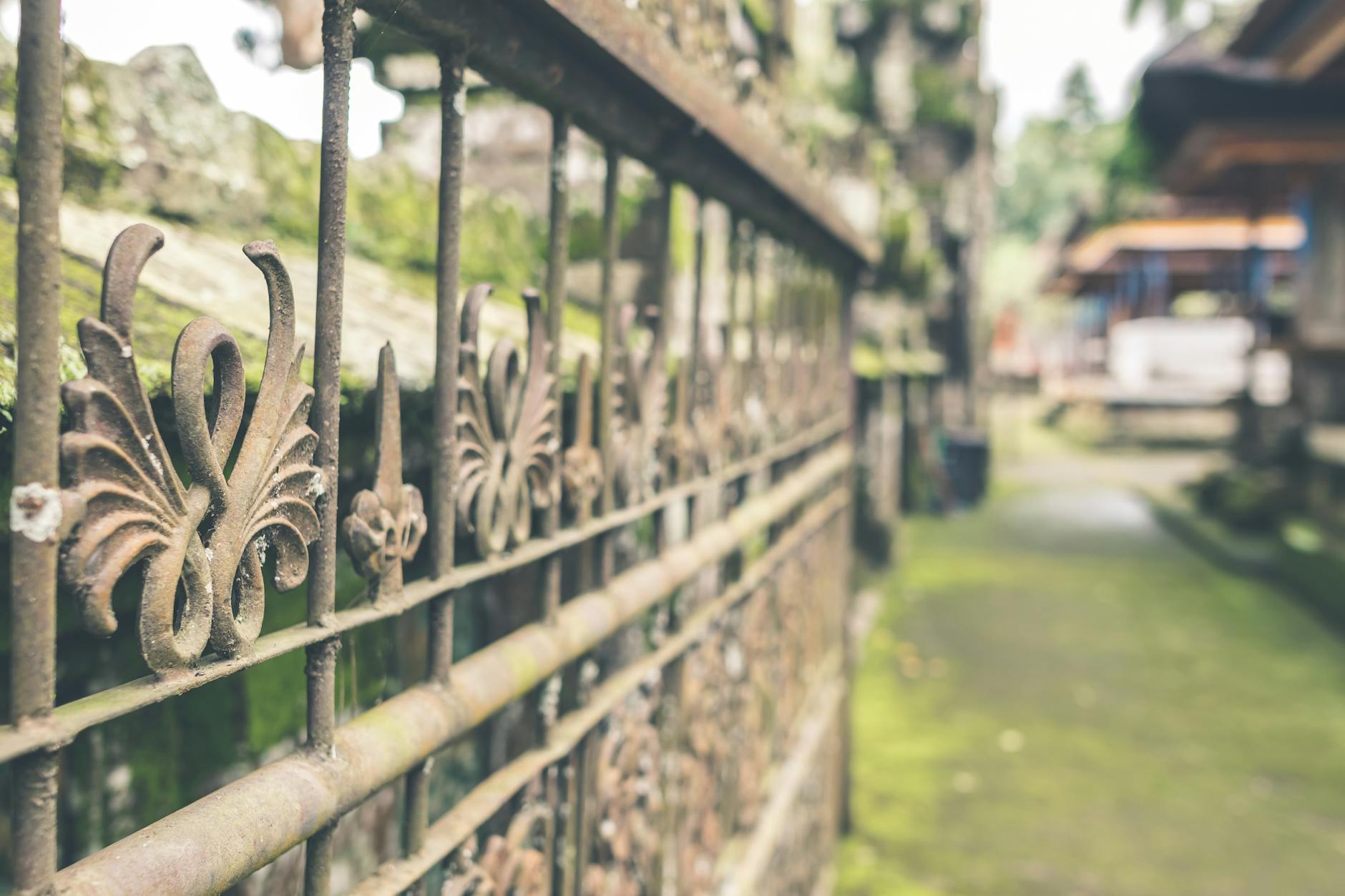 Add more magic to your little fairy garden with a stylish little metal arbor. Fairies do love anything of beauty and they'll love this tiny metal garden arbor. Who knows, they might hang out in your fairy garden when you're not looking.
9. Door And Window Metal Arbors
To add design to your bare window or door entrance, add a metal arbor over it. It will not only add style to your home, but will shield those open spaces from the heat of the sun. Train some flowering vines in it, like climbing hydrangeas and roses for added beauty.
Watch this video from Howcast to learn How To Train a Vine in your metal arbors:
If you like the topic, you'll also like:
Plant a Living Picture With A Vertical Succulent Garden
5 Tips to Achieve That Picture-Perfect Lawn
40 Drought Tolerant Plant Ideas for your Homestead's Landscape