Looking for design inspirations for a garden shed? Whether you're seeking to invest in a lifetime shed or trying to stretch a tight budget to cover an upgrade, I've got ideas you're sure to love.
Give Your Garden Shed A Makeover With These Ideas
Great inexpensive shed ideas are available from avid gardeners who always keep to their budget. Looking at shed design ideas made me realize, you can have a nice shed without burning your hard-earned bucks.  Help yourself to these shed design ideas for organized and practical gardeners!
1. Country Cottage Shed
Country cottage-style design always adds a certain fanciful charm to a simple structure. Make your garden shed look expensive without the expense by implementing this design!
2. Free Standing Modern Lean-To Shed
The simple-yet-edgy design of lean-to sheds makes them easy to build and more affordable. Using durable yet inexpensive materials like steel frames and corrugated metal will also help lessen the cost.
3. Garden Shed With A Porch
|

A garden is a great place to relax and be alone. This lean-to garden shed with a porch will transport you to a different place, and the peace of mind you'll feel definitely makes it worth it.
4. Garden Storage And Open Lean-To
Transform ordinary and shabby lean-to sheds in the garden to amazing hangout locations by adding extra space. A metallic silver paint can give a polished and modern look to simple shed designs.
5. Lean-To Shed With A Rustic Charm

You can create this simple shed at a very low cost if you build it from wood pallets you can get for free. Decorate and paint them or leave them alone for rustic charm, it will be functional either way.
6. Metal Garden Storage
If you want to avoid the hassle of building, why not opt for sheds you can install or reinstall. Well, they can cost quite a bit, but consider the convenience and durability. It is definitely worth it!
7. Cottage Garden Shed With Eco Roofing
Check out this roof garden for your shed. Going eco on your structures is a big help to the environment, and can greatly improve your yard.
8. Shed Pathway Ideas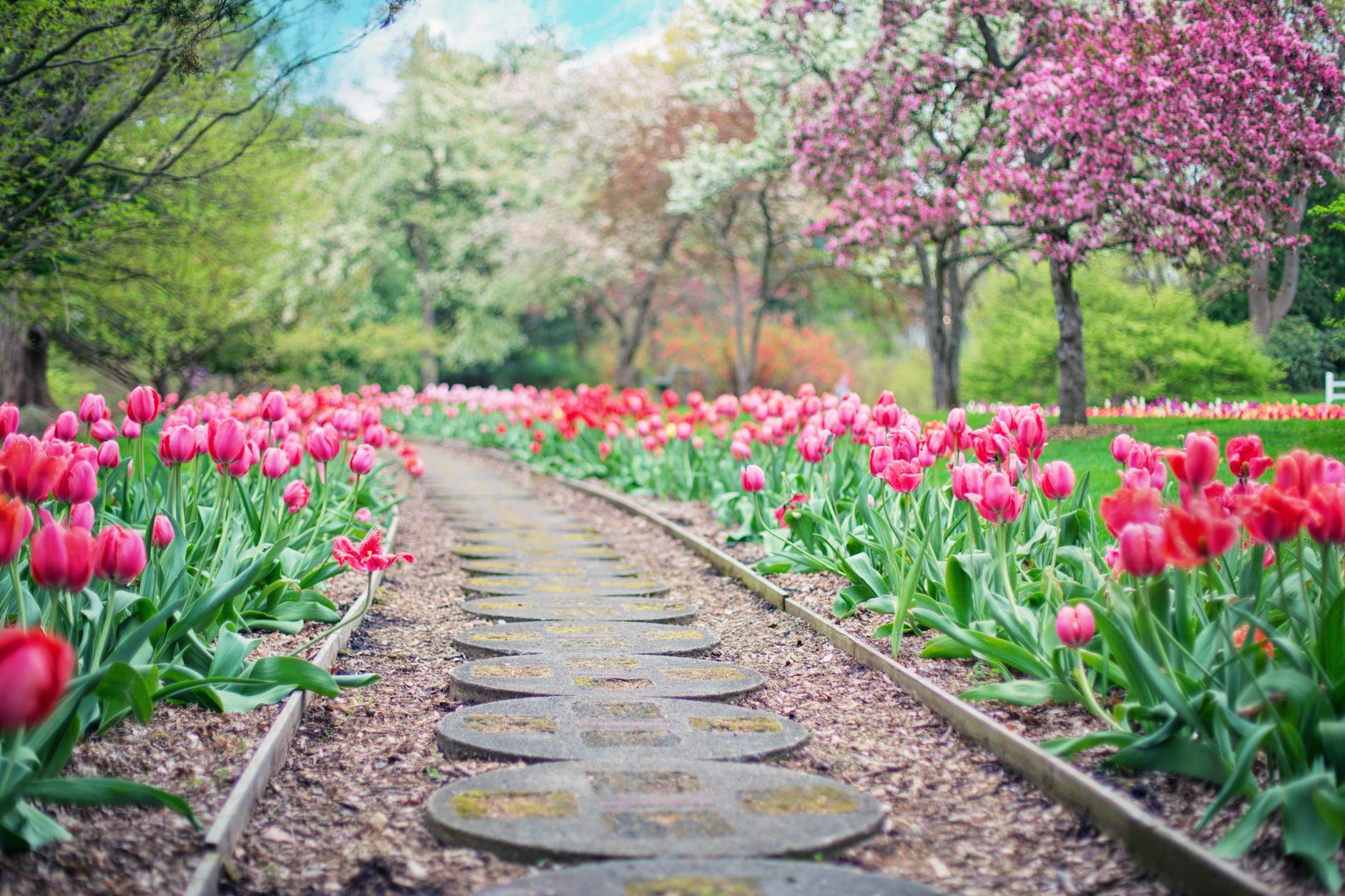 A simple garden tool shed can look charming with a pathway leading up to it. It amps up a garden design, giving the illusion of space and increasing property value.
9. Plastic Garden Tool Shed
Plastic material in garden sheds is inexpensive yet can be really durable. Purchase this simple, ready-made garden shed for convenience and affordability.
10. Potting Shed With A Trellis
Get your money's worth when building a garden shed by adding simple yet functional structures like this trellis. You can grow plants both in and out of the shed with this practical design.
11. Potting Shed With Corrugated Roofing
One part of a building or structure which could really eat into your budget is the roofing. What better way to save on your roofing than to use corrugated metal. It's both inexpensive and long-lasting which makes it worth a try.
12. Shabby Chic Garden Sheds
|

Save on your budget by using repurposed materials like wood pallets and reclaimed wood. A playful paint choice adds charm without hurting your pockets.
13. Small Corner Garden Shed
Corner areas of a garden property are mostly neglected parts that could use a revamp with a garden or tool shed. Get your inspiration for your shed from this small yet elegant corner shed.
14. Small She Shed Design
Both you and your little girls will love this dainty shed design tucked away in a woodsy corner like something out of children's book. Seeing your children delight over this shed is definitely worth every dollar.
15. Traditional Shed Plan
Most times, traditional and conventional structures are the sturdiest and functional. Take this garden shed plan for practical gardening and storage purposes.
16. White Washed Garden Shed
|

A simple and small garden shed can look fab and spacious with a clean and light coat of paint. What better paint color than all white for an expensive-looking yet budget-friendly garden structure.
17.  Box Type Potting And Garden Tool Shed
A sliding door is indeed a plus for a garden shed, ventilation-wise. With a simple design, you can easily organize your garden implements and household tools.
18. Gothic Garden Shed
Although garden sheds are mostly located in the concealed part of the yard or garden, garden sheds don't have to look tumbledown and worn-out. This simple yet gothic garden shed design could help inspire your own design or plan.
19. DIY Repurposed Door Garden Shed
Four old doors and a glass panel window make up this small, yet functional garden shed. A DIY garden shed on a budget doesn't get any easier, more convenient, or cheaper than this!
20. DIY Pallet Garden Shed

You can make this DIY pallet shed at a minimal cost if you know where to find low-cost and even free pallets. Make sure you take wood pallets apart safely and pick a functional and practical garden shed plan.
21. Teeny Weeny Whimsical Shed
Check out this charming lean-to garden shed with an old garden fork for a door handle. Now that's definitely a garden shed made by and for a true blue gardener.
22. Backyard Fence Lean-To Garden Shed
As I have previously expressed, a tool shed doesn't need to be shabby in a neglected kind of way. Give it a chic and clean look with a simple yet neat painting.
23. Whimsical Garden Shed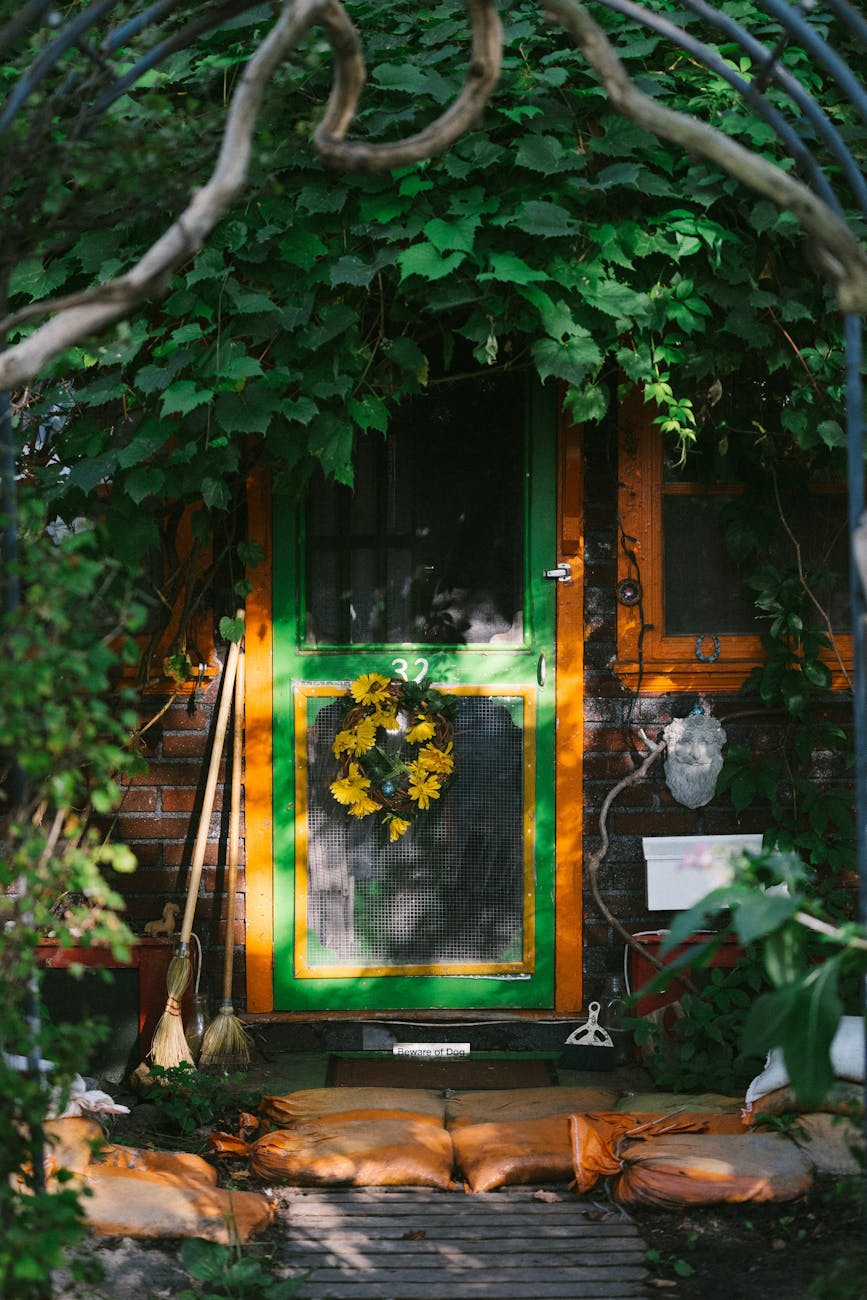 Make a garden shed straight out of a fairytale book and give your garden a fairyland vibe with this whimsical garden shed design. Don't forget to grow a cornucopia of flowers for an out of the fairy tale book flower garden too!
Watch this video for ideas to build your own garden shed:
There you have it, gardeners! Garden tool sheds, potting sheds, and lean-to shed ideas and designs worth every cent. I'm sure one of these garden sheds addressed your need to organize gardening tools or for a multi-purpose area in your garden. Take on your longtime plan to build a garden shed with these budget-friendly or reasonably priced garden sheds!
Did you find garden shed idea perfect for your budget? Tell me all about it in the comments section below!
Originally posted on March 24, 2017 @ 4:06 AM