Do you mean business with your gardening? Then you should go full gear with your gardening tools and fill-up your tool shed. Gardening tools will not only make your workload lighter and faster, but can provide protection for you too. Check out this list to find out if you're missing an essential gardening tool or two!
23 Gardening Tools Every Green Thumb Should Never Be Without
Must-Have Gardening Tools In Your Tool Shed
Can you imagine gardening without the essential gardening tools? I'm sure you can't. Gardeners fill the world with love in the plants and greens that they grow. To spread the love, they need the assistance of simple gardening tools to aid them along the way. Here are the gardening tools that should fill up your tool shed.
1. Trowels And Soil Scoops
Don't take what these cute garden tools can do too lightly. They come in handy for keeping your garden soil healthy. They also make everything convenient when it comes to the actual planting. Trowels and soil scoops are perfect for transplanting and digging small holes to plant seedlings or seeds.
2. Garden Forks
In keeping up with your garden's growth, you'll need the help of this little garden tool. It helps loosen the soil around your plants to let air and moisture through.
3. Garden Trimmers [Limb Loppers, Pruning Shears, And Hedge Shears]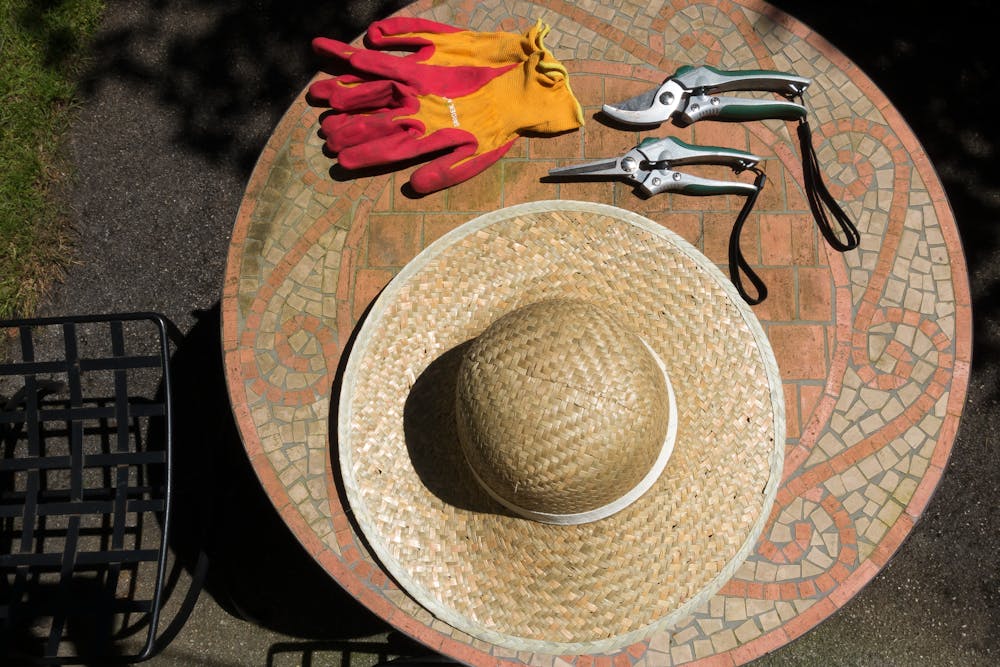 Don't ruin your household scissors or bruise your very own hand just to cut through thick branches. Use the limb lopper for tall tree branches, the hedge shears for trimming your hedge, and the pruning shears for cutting smaller branches.
4. Sprinkler Or Soaker Hose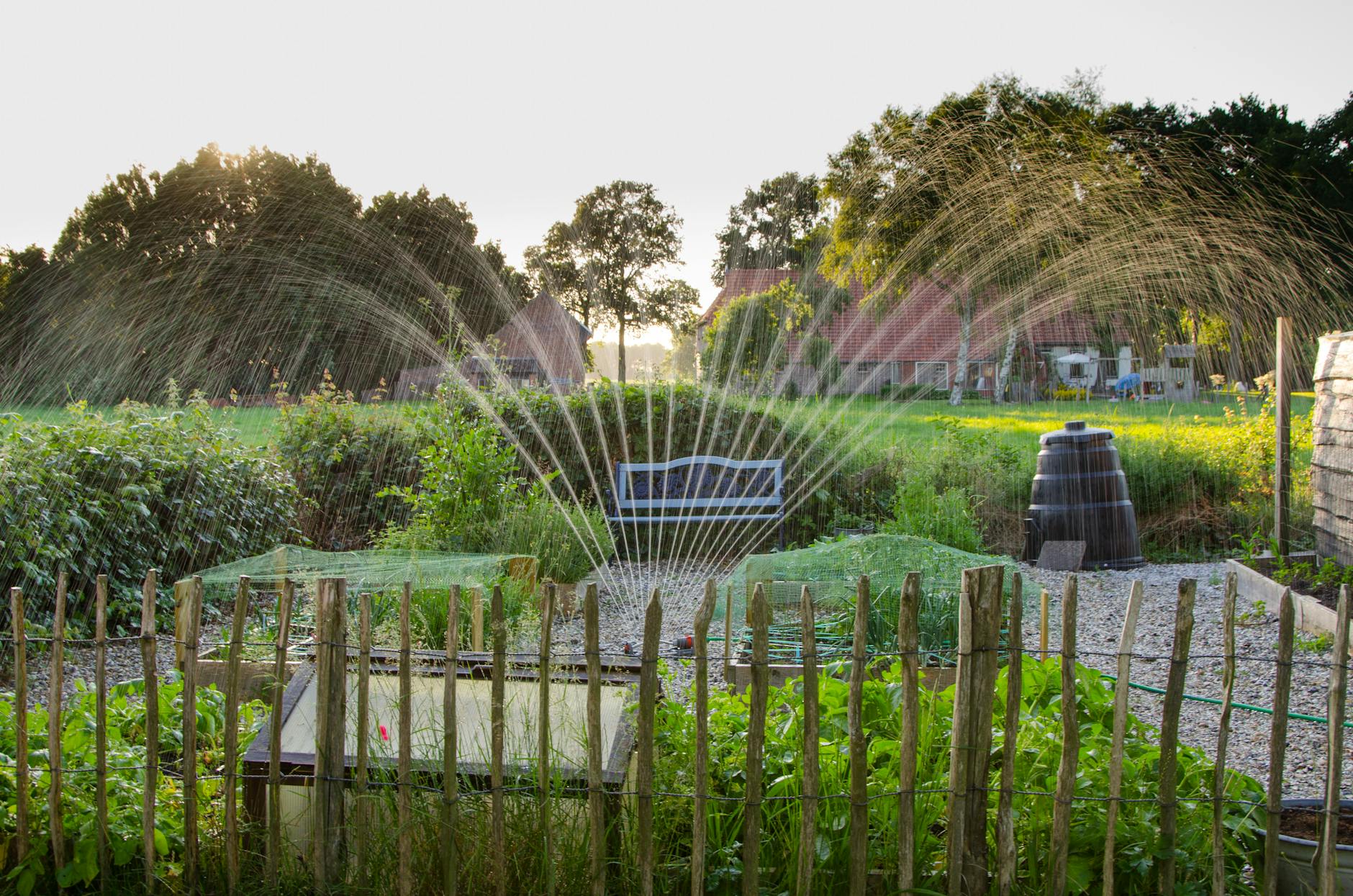 This amazing tool has hundreds of tiny holes through the hose where water is slowly released. It can also water more plants at the same time. The soaker hose is ideal for raised bed gardens and will save you water, time, and money.
5. Watering Can
Used for generations by planters, this reliable watering garden tool is one you can't do without in your garden. The sprout, with its many holes, allows water to be released from the can like rain. This helps avoid garden soil run-offs.
6. Digging Shovels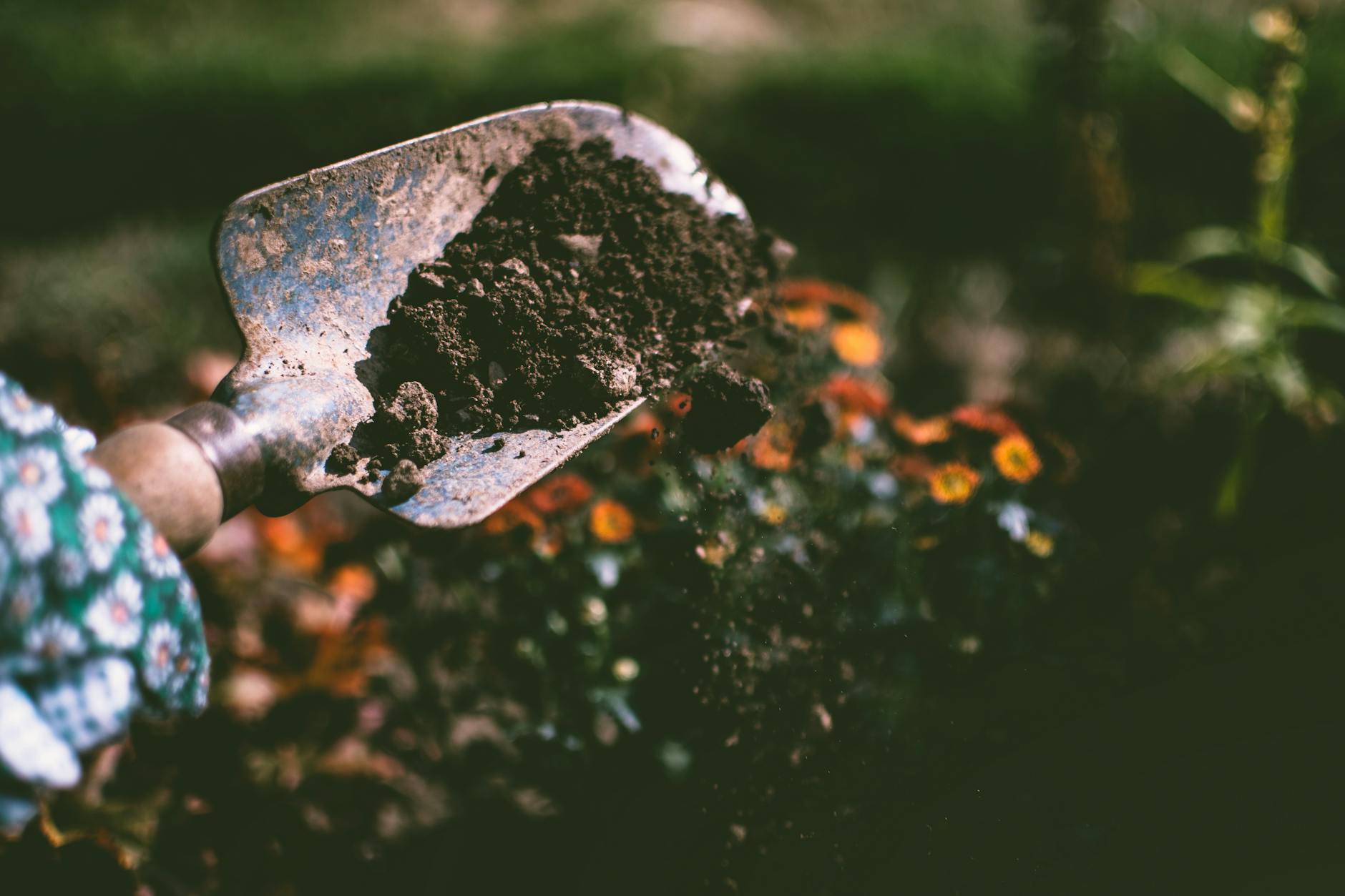 Digging and scooping larger amount of dirt or soil will be hard to do without the shovels. If you're transplanting small trees or shrubs, use the square point shovel. The rest you can use for scooping up larger amounts of soil and plants.
7. Wheelbarrow or Garden Cart
Gardening will require you a lot of hauling. For areas with limited space like your greenhouse, use the wheelbarrow. Its one-wheel design can fit through smaller spaces. For carrying tools or transferring plants use the steadier two-wheels or four-wheel garden cart.
8. Plant Markers
Plant markers should help you with identifying your plants, especially if you have lots of them or if they're still in their seedling stage. You can make plant markers by yourself.
9. Garden Knife
While knives have limited uses for actual gardening, they can also be very useful for small tasks like harvesting vegetables, cutting strings, light pruning, and so much more you can think of.
10. Step Edgers
Like pizza slicers, the half-moon shape of this useful garden tool cuts through shrubberies and grass lawns. You can prevent grass from invading your special plants with a garden edger. This tool is also a huge help with landscaping.
11. Paving Knife
Weeds are stubborn, they will invade even your pavement and rock walkways. The solution? Paving knives which are specially designed to uproot weeds found in crevices and cracks.
12. Garden Rakes
To help clear falling leaves in autumn or gather grass clippings, your tool shed has to have these sweeping tools. These trusty tools are cheap and easy to use.
13. Border Forks Or Pitchforks
Whether you are working in a small garden or a bigger farm, you will surely need a garden fork. This will help you in loosening the soil for planting, hay for your mulches and manure for your compost.
14. Garden Pickaxe And Mattocks
If you are starting a new garden, pickaxes or mattocks are the tools to use. You can take out rocks and deep roots with this simple but durable tool.
15. Hand Clippers
This cool tool is best for small clippings like your rose bushes or bonsai plants. It's very simple to use and is much cheaper than the specialty pruners used for small trimmings.
16. Weeder
There are different ways to get rid of weeds, both organic and non-organic. We like this triple-claw weeder best. You won't have to bend or kneel to take those pesky weeds out.
17. Garden Hoe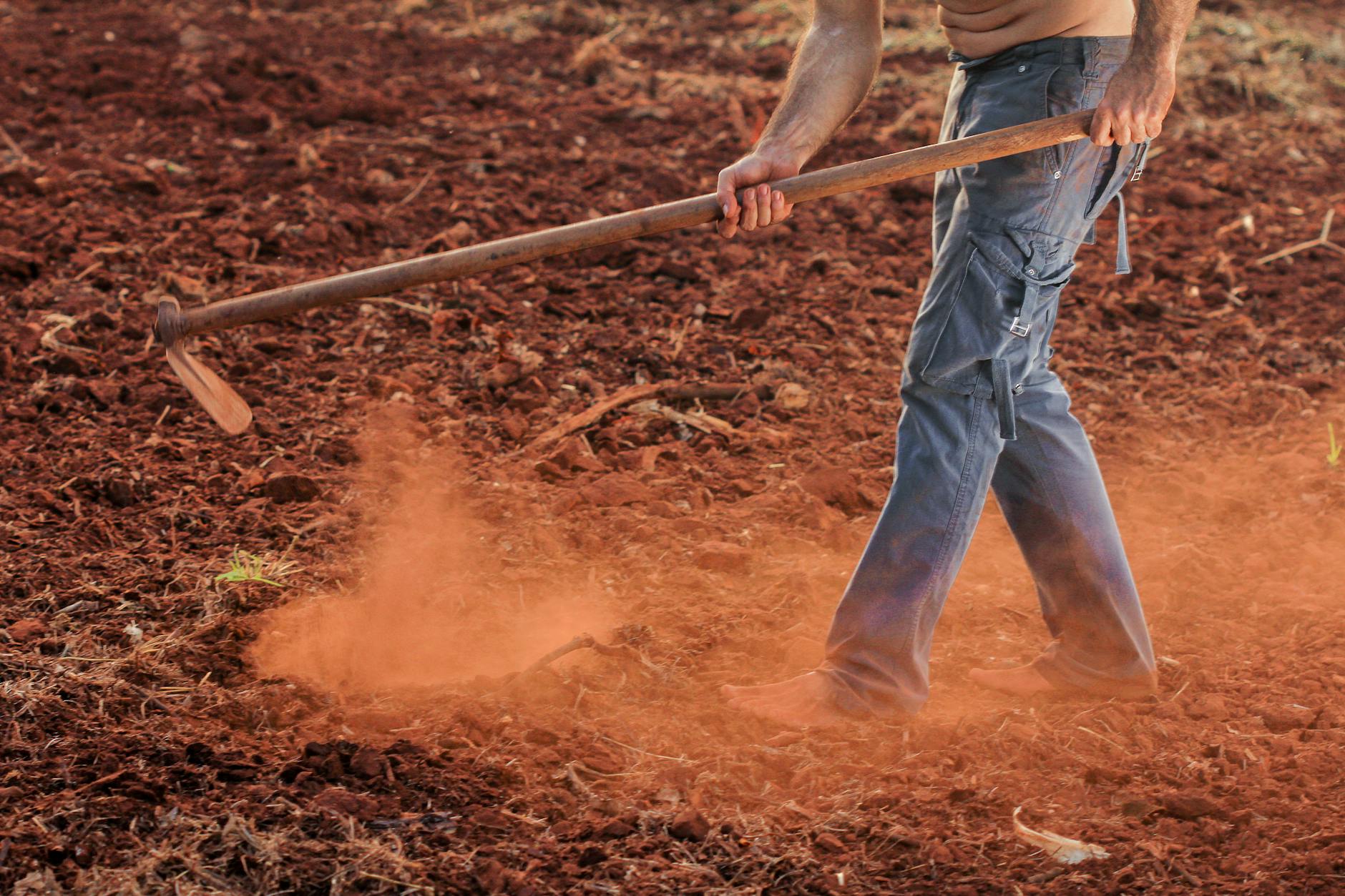 Since the ancient times, this tool has been a trusty companion to our gardeners. It will never be outdated, being lightweight and easy to use. It also reduces the stress in tilling the hard soil and taking out stubborn weeds.
18. Utility Bags
For the leaves that gathered in the fall or the mulches to be applied in your plants, you'll need more than just your garden cart. These utility bags will be of much use in your garden.
19. Garden Trugs
Trug comes from the anglo-Saxon word, 'trog' which means, "wooden vessel." This handy carrier will keep your harvest nicely snug and fresh, just in time for meals.
20. Gardening Hat
A nice tan from working under the sun is nice but too much can be really bad. Use a good garden hat to protect you from the harmful rays of the sun. Or, you can go for the screened ones to protect you from insects too.
21. Gardening Apron
Get away from the hassle of carrying your tools around your garden, with a garden apron. This protective gear not only keeps your clothes from wear and tear but makes a good carrier for your small garden tools and seeds.
22. Gardening Boots
You can get away with the messy soil or the wet mud with this garden gear. It also provides your feet extra protection from accidents common in the garden.  Dropping something on your feet won't be too much trouble anymore, with your boots on.
23. Gardening Gloves
This is one trusty garden gear you shouldn't do without. It will protect your hands when handling tools or dirt, and anything sharp and thorny.
Watch This Video From Howcast Recognize Your Garden Tools And Their Uses:
Although the burdens of gardening cannot be entirely avoided, you can make it lighter and faster with gardening tools. If you want the complete list of gardening tools, download it here for FREE by clicking the bar below. Happy gardening!
If you're checking the garden tools, you can also learn to use them properly here.
Find the topic informative? Learn more from our topics below:
34 Must Have Tools for Homesteaders | Homesteading Tools
DIY Gardening: How To Make A PVC Garden Tool Rack
Gardening for Beginners | Basic Tips You Need For Your Garden
Featured image via hoshanarabbah