Frustrated of looking for your gardening tools whenever you're ready to work? You don't need to spend a whole lot for a garden tools storage. You can easily build your own. Organization is the key, here's how.
DIY Garden Tool Rack | Cool Pallet Projects
Cheap And Easy Way To Organize A DIY Garden Tool Rack
It is essential to know how to properly take care of your gardening tools. One helpful tip is to put them in a proper storage, free from moisture and debris. This is why a DIY garden tool rack is a must-have for any household.
DIY Magician teaches us how to make a DIY garden tool rack out of pallets. So gather all your tools and materials. Let's get started!
Things you need!
pallet
nails
meter
hammer
triangle
pencil
saw
Here are the steps:
Step 1.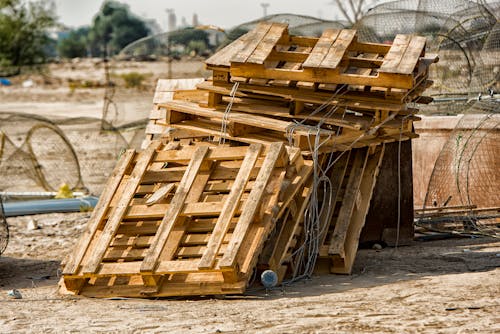 Clean the pallet and check if there's any damage.
Step 2.
Measure the perimeter where you want to place your garden tool rack. Consider how many tools you will store in the rack.
In this project, we need 17 inches deep and 24 inches wide.
Use a pallet with an average size.
Step 3.
Don't remove the nails or detach any slat from the pallet.
Cut the units to create the top and bottom part of the rack with 17 inches deep and 24 inches wide.
The remaining slat from the pallet will be used for the sides.
Step 4.
Measure the side of the bottom rack.
Cut the remaining pallet scrap to make a close edge for the bottom side of the rack.
Attach it using the nails.
Step 5.
Cut from the remaining pallet scrap 24 inches to use as sides.
Cut enough sides for the rack.
Attach all the sides into the top and bottom using nails.
Now you're ready to organize!
|

In this DIY garden tool rack, the top front side is sticking out so you can lean the heavier tools through the slots. Use one pallet so you can make a DIY garden tool rack in one afternoon.
Check out the full tutorial here:
Shipping pallet is readily available in the hardware stores or construction site for a very cheap price. Sometimes, it is given for free.  There are many uses of pallets. It's versatile and you can make different projects out of it. This DIY garden tool rack project is for the gardeners who want to put their gardening skills to the next level.
You  can do more gardening DIY, visit

here

.
Like this? You'll also like…