Looking for front yard garden designs? With all the incredible landscape ideas out there, I'm sure you're overwhelmed. Explore these unique front yard ideas to channel your inner creativity!
Revamp Your Garden With These Front Yard Garden Ideas
The saying, "First impressions last", could very well be said of our homes. It is no secret that a home with a great curb appeal increases in property value. I would never let my front yard garden look less than its best. But while my front yard still looks great, I'm still on the lookout for front yard landscaping ideas to keep up with what's new and trendy for my garden. Keep your front yard garden looking gorgeous with these garden ideas!
1. Arid Front Yard Landscape
Although few plant species thrive naturally in an arid environment, you can use these drought-resistant plants to make an amazing front yard landscape. Use them in your arid landscape and do a xeriscape, instead of maintaining a high-maintenance lawn.
2. Bohemian Front Yard Design
Let out that landscape design rebel in and divert from the conventional. Go with your shabby chic inner self and work with bold colors to complement your selection of whimsical garden structures.
3. Colonial Front Yard Garden Landscape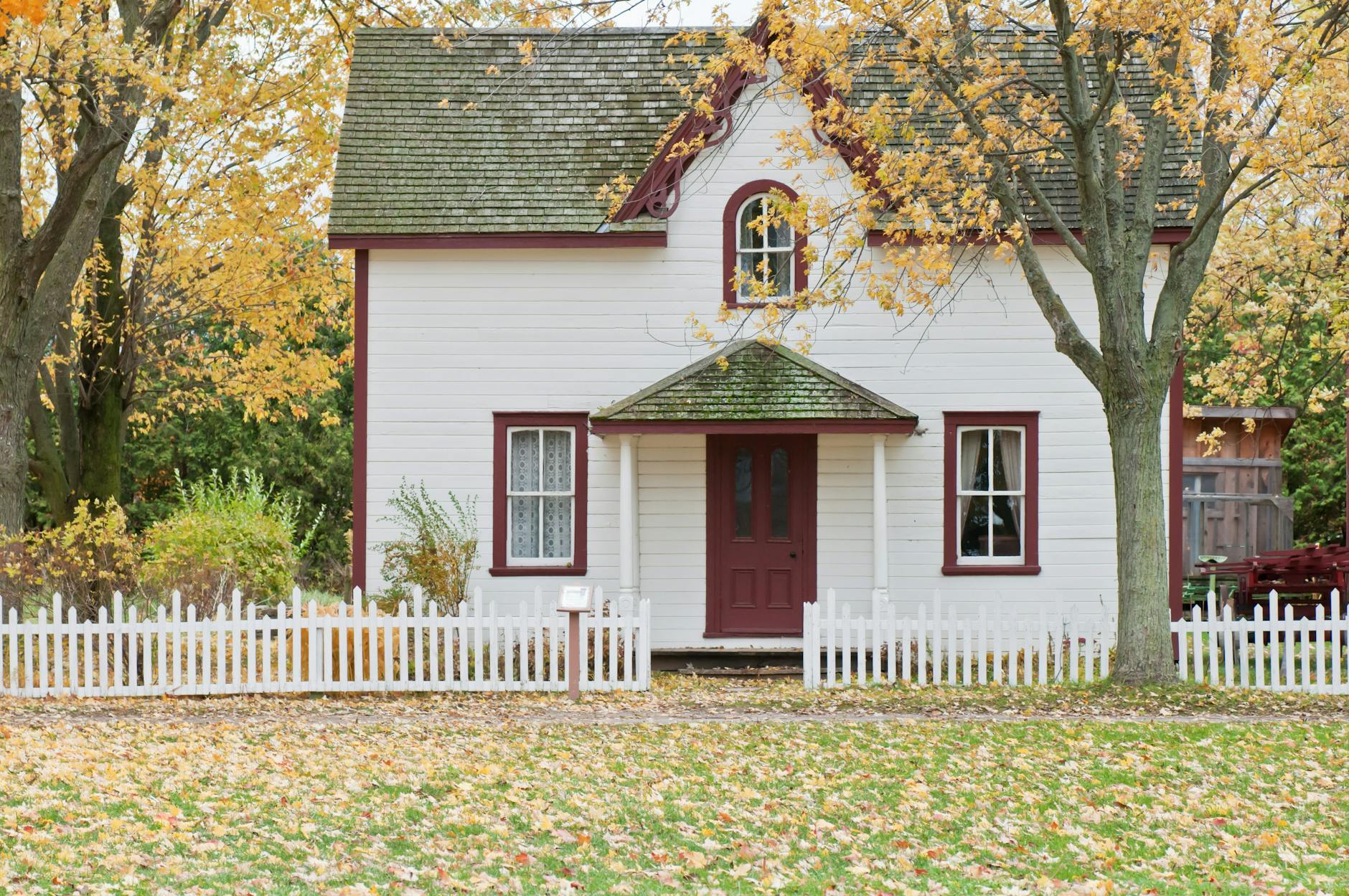 Go back to your old-school roots by keeping your whitewashed fence and country cottage flower garden. Change is great, but a colonial garden design still works best for traditional homes.
4. Contemporary Front Yard Garden Design
A contemporary front yard garden design works great for modern homes with straightforward lines and even frames. Your front garden should follow the same design principles so they complement each other.
5. Conventional Front Yard Garden Design
If you want a low-maintenance garden for your modern home, you should go for a conventional design. Well-defined garden edgings and two or three color tones in your plants will give your garden a polished look.
6. Cottage Flower Garden Landscape
|

While formal gardens are characterized by well-defined lines and tamed plants, there's something charming about the artful chaos of a cottage flower garden. Give your front yard the same kind of charm with these amazing perennial flowering plants.
7. Dry Creek Bed Front Yard Landscape
Take advantage of the rainwater or melting snow in spring by creating a dry creek bed landscape in your front yard. Whether wet or dry, this landscape design will surely turn heads.
8. Edible Front Yard Garden
This might seem like an unconventional front yard garden design but it's gaining a following among gardeners. If you've got a small front yard, you might as well be practical about it and grow an edible landscape.
9. Freestyle Front Yard Design

Why not have the best of different design ideas for your front yard? This freestyle landscape design will allow you to enjoy a bit of everything, from container gardening, a cottage flower garden, a formal garden with well-trimmed plants, and Greek garden structures.
10. Front Yard Container Garden
One other great idea for designing a small front yard is by container gardening. You can use the space overhead for hanging planters and redesign as often as you wish since your plants can easily be rearranged in their containers.
11. Front Yard Pathway Xeriscape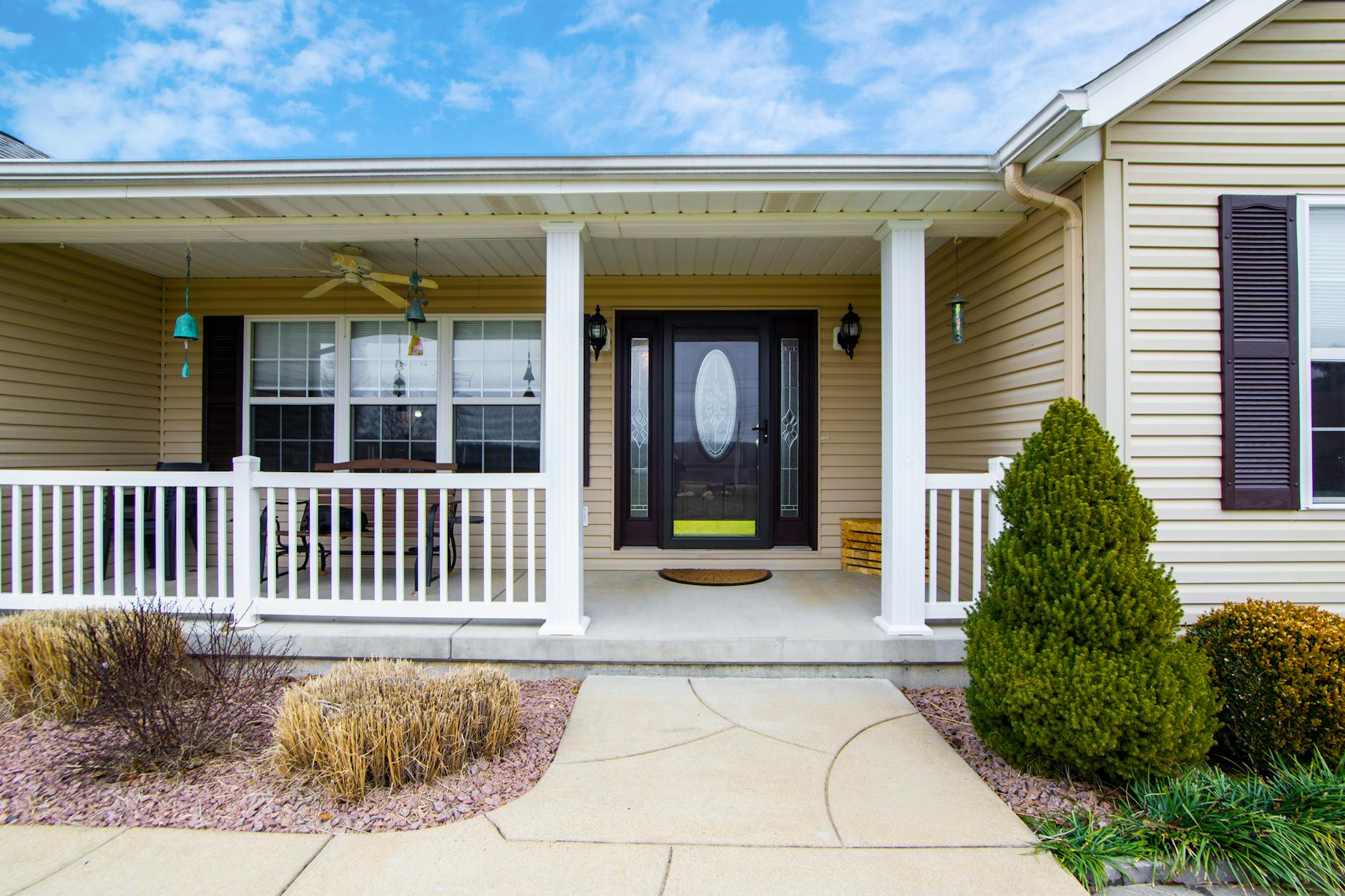 You can do this landscape in an area with high humidity and a good amount of shade. Set up a unique pathway by growing moss or grass in a rock mosaic path.
12. Front Yard Xeriscape
It's no secret maintaining a lawn in an arid landscape can be costly. Luckily, there are drought-tolerant plants which make great substitutes for your usual front yard lawn.
13. Greek Front Yard Garden Design
A Greek garden design for your front yard can be daunting, budget-wise. Well, you don't have to go all out with your garden structures to create a Greek design. You just need a solid focal feature and balance and symmetry in your design.
14. Sloping Front Yard Landscape
|

A lawn for your front yard in a sloping or hilly landscape can be difficult. Work your landscape to your benefit and design your front yard with retaining walls for a practical landscape.
15. Mediterranean Front Yard Design
Trade in your grass for a rock or concrete pavement. Add some Greek-inspired planters with spruce, a few lavender and rosemary bushes, and some Southernwood backdrop and you've got yourself a Mediterranean front yard garden.
16. Minimalist Front Yard Design
Create a great impression for your small home by keeping your front yard garden design conservative. Keep your lawn manicured and your plants well-trimmed for an elegant look.
17. Modern English Front Yard Design
A water feature as a focal point and some well-trimmed bushes are characteristics of most English gardens. Don't forget to grow a few rose bushes to complement your front yard garden design.
18. Modern Front Yard Garden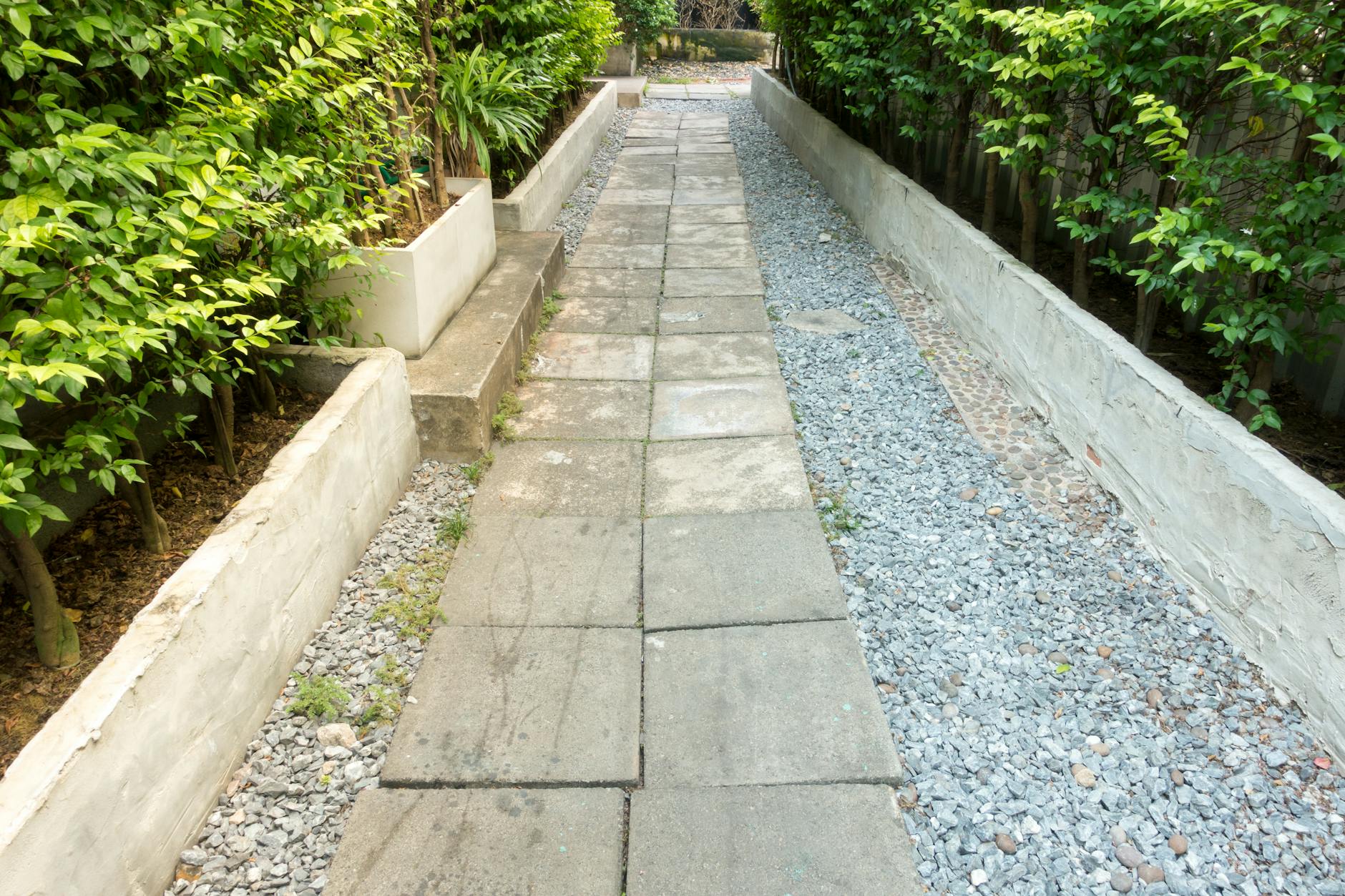 A minimalist design best describes modern homes, and to complement your conservative home structure, it is best to keep your garden modest as well. Keep to simple plants with two to three color tones.
19. Modern Monochromatic Front Yard Design
A monochromatic garden design makes use of a single plant structure and as few colors as possible. This formal design definitely works great in modern homes.
20. Old English Cottage Garden Design
What better way to boost your home's curb appeal than with romantic flowering plants in your front yard?
21. Retaining Walls Front Yard Landscape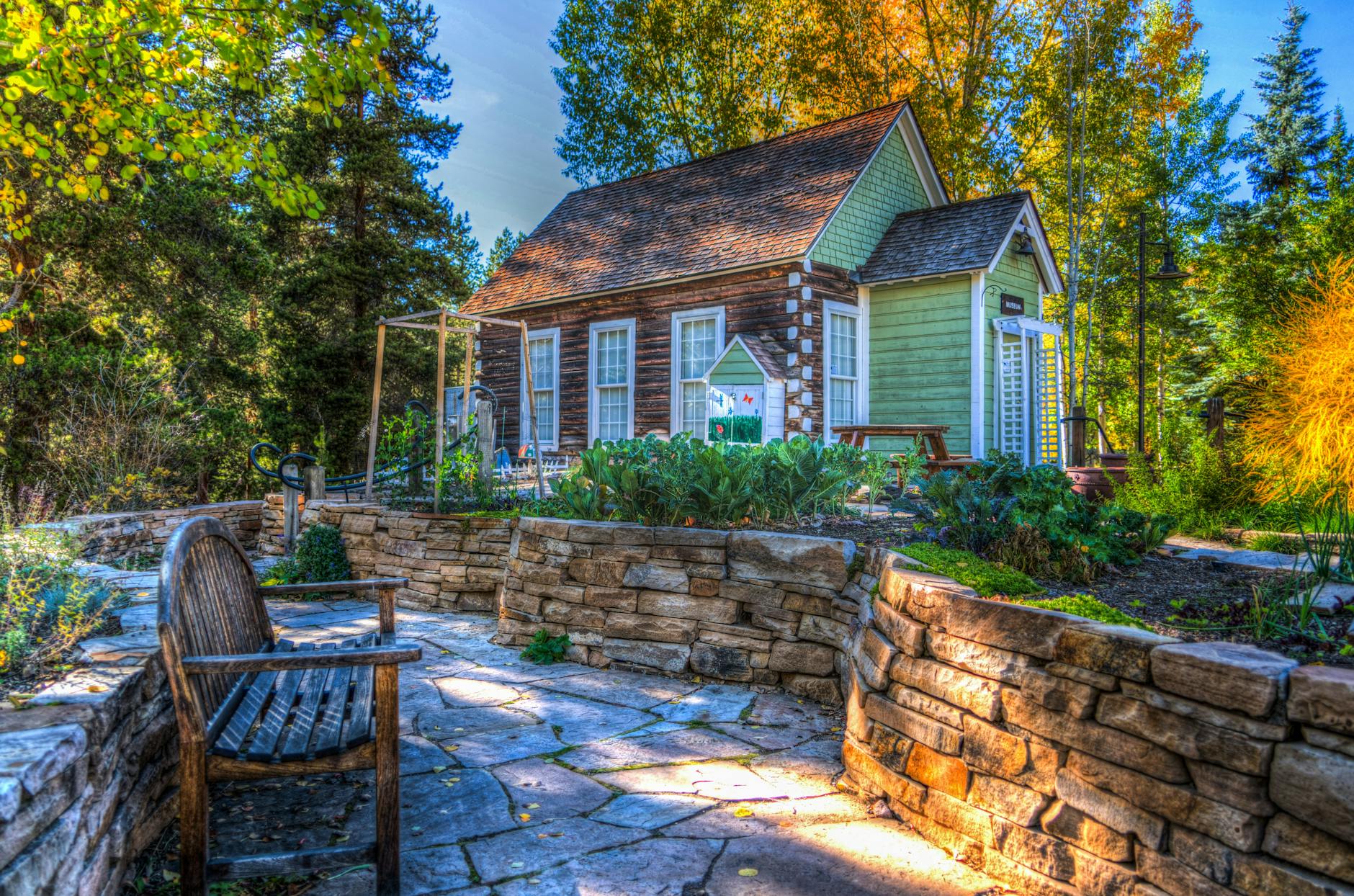 A flower garden in retaining walls in a front yard can be great for modern homes too. It creates a marriage between formal and traditional gardens, which is always interesting in front yards.
22. Rock Garden Front Yard Design
Rocks and small boulders are underrated garden structures, but the natural look they give to your landscape is certainly amazing. An added bonus is that you can create this front yard design at minimum expense.
23. Tropical Front Yard Design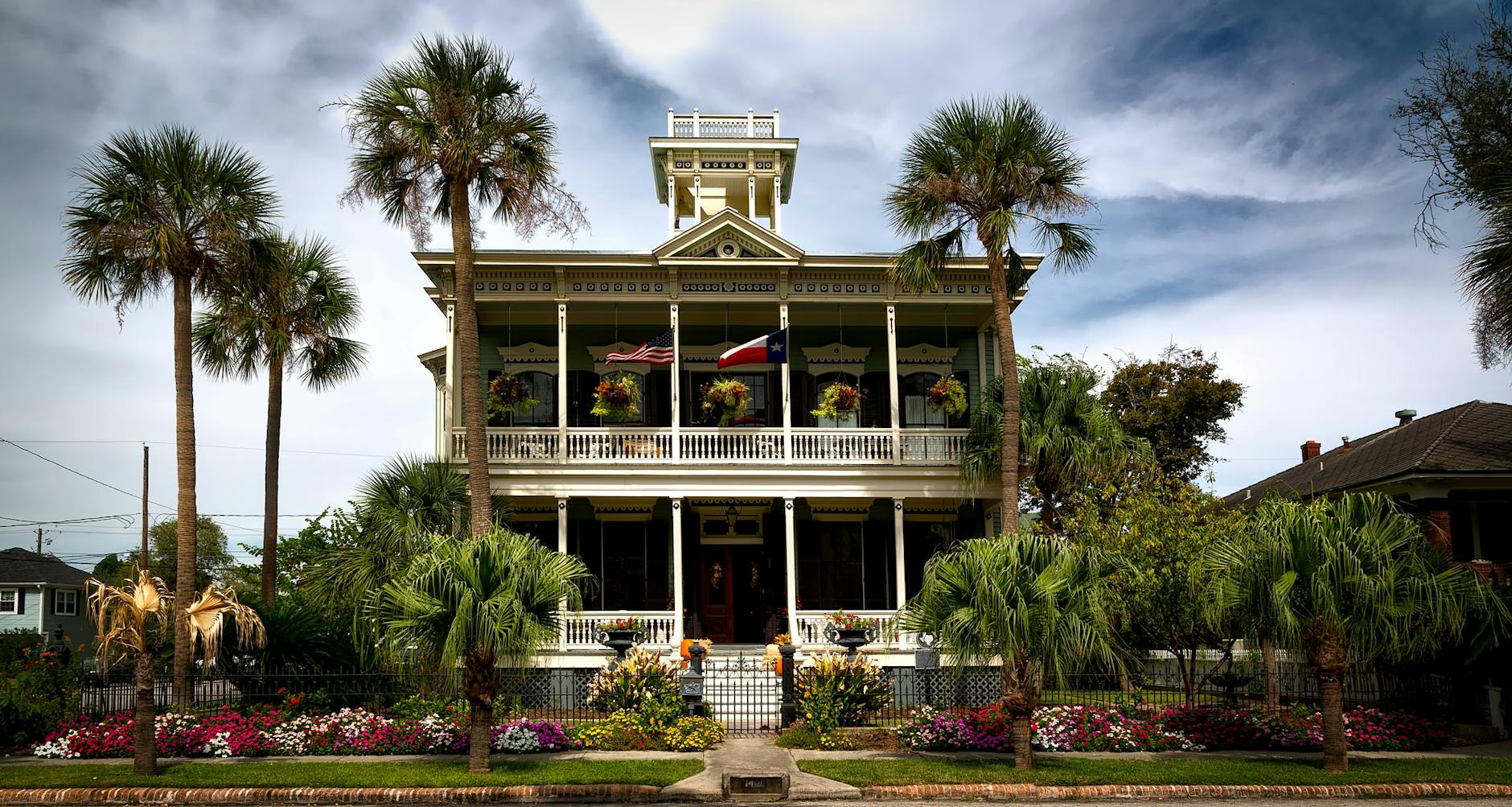 A tropical garden design works well for bigger homes with tall tropical plants. If you like your privacy, then this front yard garden design is for you!
24. Small Cottage Flower Garden Design
Want a cottage flower garden but want your front yard to be in order? Plant lovely low-growing or bedding plants like petunias and primroses along a well-defined flower bed and maintain a patch of turf for a prim and proper front yard.
25. Small Front Yard Garden
Use that small space in your small front yard and create a statement by growing a selection of plants that draws attention. Although growing plants native to your place is practical, choose more plants that are unusual to your area.
26. Small Traditional Front Yard Garden
Another way to design a small front yard is by keeping your design formal and simple. Create balance in your design without making it boring with low-growing plants in the front and taller plants closer to your home for some privacy.
27. Sustainable Front Yard Design
|

A design trend that is sure to stay, sustainable landscaping definitely deserves consideration for your front yard. Create a water feature using the downspouts for an amazing front yard without the big expense.
28. Traditional Front Yard Garden Landscape
A small turf and neatly designed native plants bed best describe traditional gardens. This garden design is perfect for good old suburban American homes.
29. Victorian Front Yard Garden Design
|

Create a Victorian front yard garden for your equally Victorian house structure. You can do this by choosing plants for their foliage and not exclusively for the flowers, as you would in English cottage garden.
Learn how to transform your front yard garden landscape using existing plants in this video:
Are you inspired to tackle your boring front garden, now? I hope I was able to help narrow down your choices. You don't have to spend big bucks to hire landscape artists. With these ideas to inspire you, you can revamp or create an amazing front yard garden by yourself!
Let me know your thoughts. Feel free to write your ideas and suggestions in the comment section below.