Christmas garden decoration is one of the things I look forward to doing with my family this Holiday season. But doing it is one thing and wanting to decorate our garden different than the last year is another.
Although evergreens and pine cones were on standby, carrying out the decorations was put on hold. Decor ideas run out, but luckily I've found these Christmas garden decoration ideas which are just adorable.
Now, I sure am excited to share these ideas with you having decorated our garden so prettily. These Christmas garden decoration ideas are practical and easy to do, you'll forget the stress that comes with the Holiday preps.
Christmas Garden Decoration Ideas You'll Love
It's just not Christmassy at all when Christmas garden decoration is absent outdoors. A bare garden, especially the front yard will definitely make any spirit sunk by just looking at a gloomy Christmas garden design.
Now, I don't mean outrageous and expensive garden decorations is a must. It doesn't need to be especially if you have a garden. Why I have never been more excited to be a gardener in occasions like these when I have plants to decorate or decorate with.
Any green thumb will surely love these Christmas garden decoration ideas when garden ideas are low in winter. Pick any or two from these fabulous ideas to decorate your front yard this Christmas with your family.
1. Yuletide Yucca Christmas Garden Decoration
A southern Christmas need not feel less Christmassy with a green December. Why your garden is perfect enough to transform your yard into a winter wonderland. These variegated Yucca is looking sparkly with simple Christmas tree ball decors.
2. Merry Mailbox Christmas Garden Decoration
Send some love this Christmas with this neatly decorated mailbox in the garden. All you need are some evergreen branches, Holly berries, and some pine decorations here and there. Mister Postman will definitely feel some this Holiday.
3. Hanging Christmas Planters And Lights
For those who got a limited garden space, this smart idea is perfect for you. Since you've got less space to go around, then up is the way to go. But whether you have a small or spacious garden, this Christmas lighting, and planter idea is just great for Christmas decorations.
4. Whimsical Christmas Garden Watering Can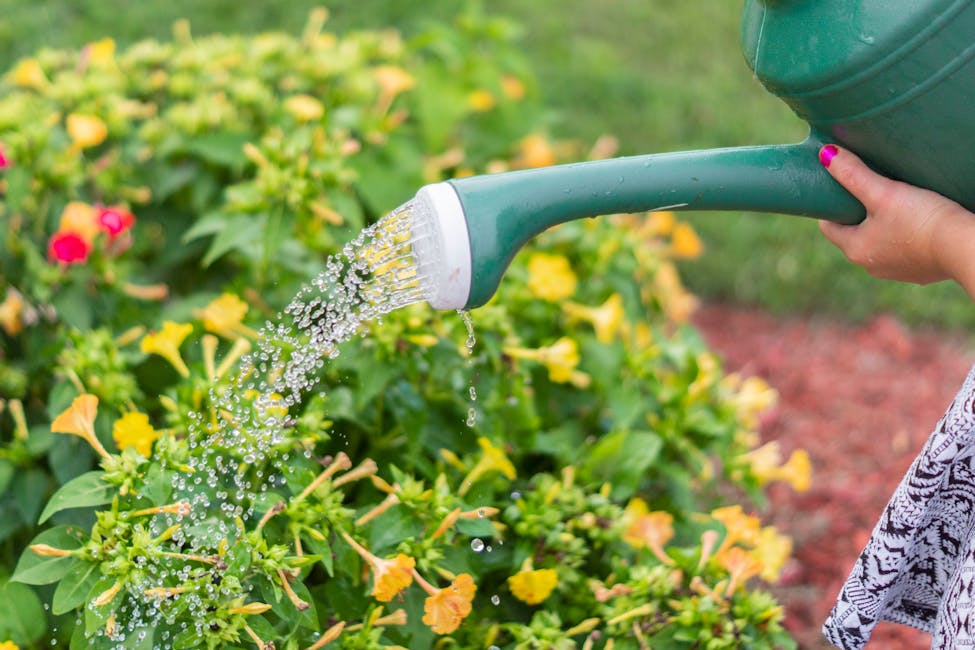 Any gardener will surely find this gardening tool Christmas decoration idea adorable. And any gardener will surely find themselves growing any of these Christmas garden plants for next year. Like I do!
5. Icy Artwork Christmas Garden Decoration
This Christmas garden decor amazed me so, I never thought it's easy to make, even kids can do this. Any plant will do for this design but for Christmas choose plants like Ivy and Winter Berry Holly. Just freeze the plant of your choice in any container!
6. Christmas Greetings In Evergreen
Greet your family and friends with actual words in this simple yet adorable Christmas garden decoration. Again, let your winter plants in the garden play a part in your designs.
7. Frosty Plants Christmas Container Garden
This is when silver foliage plants like Artemisia and shade plants like Escargot Begonia becomes handy.  A frost free Southern garden will definitely sparkle in Christmas with these design.
8. Festive Christmas Container Garden
Christmas container gardens will never be outdated – to gardeners at least. They're easy to pull off especially if you've got the plants right in your garden. And they can boost any Christmas garden decoration fast.
Learn how to make your own Christmas container garden in this video from Garden Answer:
9. Evergreen Christmas Gift Decor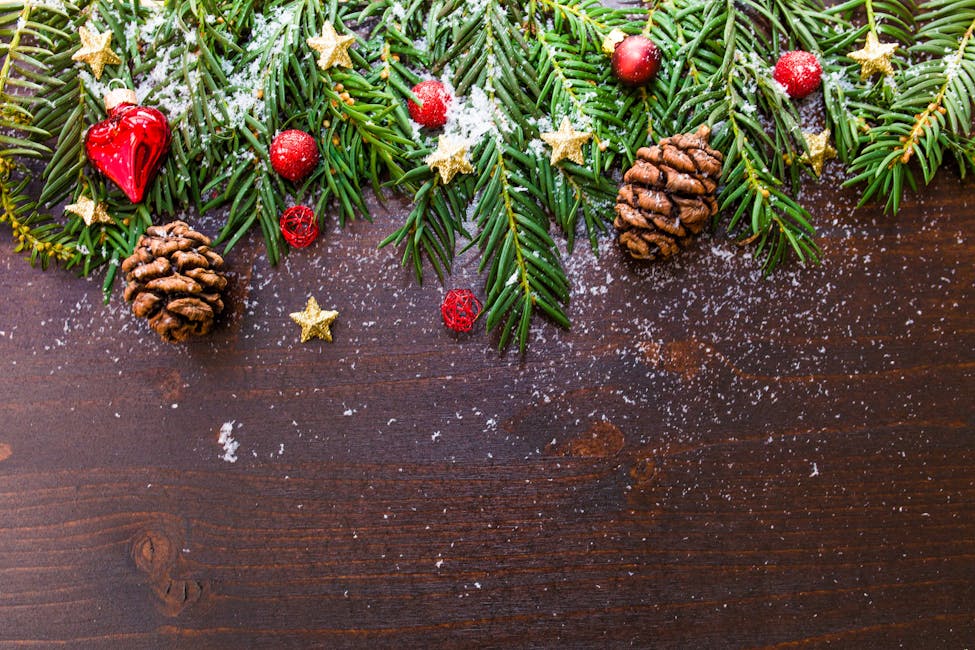 Evergreens fashioned into rectangular boxes, tied with decorative ribbons and embellished with Christmas lights are just perfect for outdoor decorations. Whether in the patio, the walkway or under an outdoor Christmas tree, this will never fail to inspire.
10. Delightful Hanging Poinsettia Baskets
Evergreens have long signified Christmas and Poinsettia followed suit. Line up your walkway with these Poinsettia and evergreens hanging baskets in shepherd's hook and stake for a whimsical look.
11. Cozy Christmas Decorated Garden Bench
Your outdoor garden benches won't probably be used much this season. But don't keep them gloomy and decorate to them cozy instead for Christmas.
12. Cheerful Christmas Garden Signpost
Be playful with your Christmas garden design in these perky arrow signpost anywhere in your front yard. I sure have one along our walkway and my family and friends just couldn't get enough of it.
13. Nifty And Dainty Pathway Christmas Trees
Not just one, two, or three but get your garden as many Christmas trees. Not the huge ones, however. These cute ones are just enough to keep your yard festive and your pathway inviting.
14. Charming Christmas Garden Boot Planters
Step into this perky Christmas garden decoration your friends and family will adore. Especially the green thumbs. These red boots are definitely rocking with evergreen plants completing the design.
15. Buttons And Jingle Bells Christmas Tree Decor
Do you like wind chimes? I do too! And I bet you'll love this button and jingle bells Christmas tree decoration. What an enchanting sound they will make when the wind comes softly blowing among the tree leaves.
16. Breathtaking Winter Berry Christmas Tree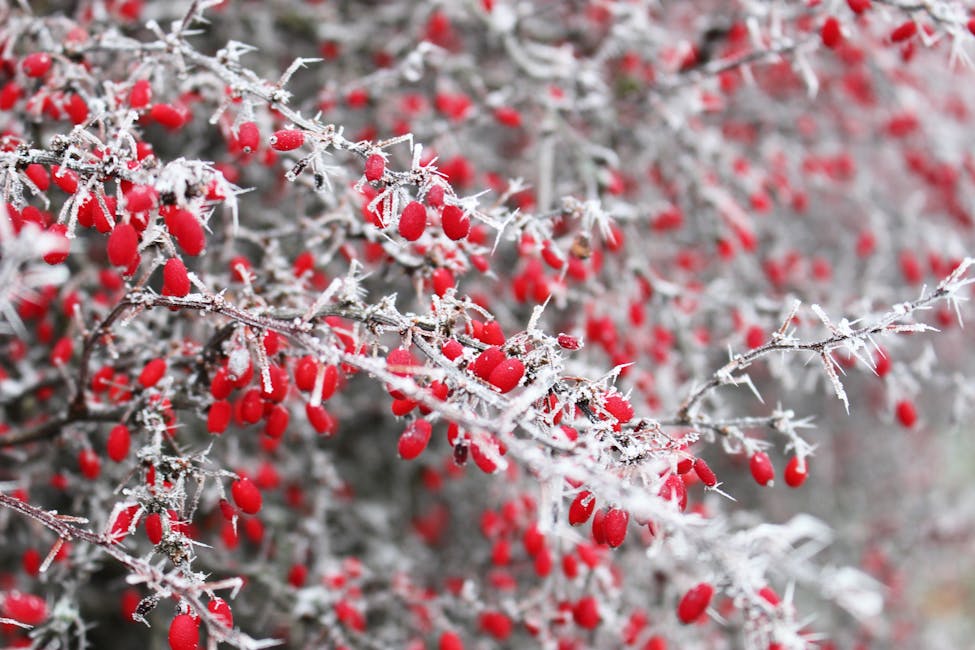 If you have a Winterberry, Holly berry or Firethorn in your garden, I envy you. You can easily pull off this Christmas garden decoration. What a stunning sight it will be with the white snow against the fiery red berries.
17. A Christmas Garden Decoration Birds Will Love
Give birds some love with this Christmas wreath and bird feeder in one. All you need are seeds and berries frozen with evergreens for a Christmassy look. Hang them up the trees in your garden to help keep birds fed in this harsh winter weather.
Check this cool Christmas Urns project video from Garden Answer for more Christmas garden decoration ideas:
Decorating for Christmas can be stressful as it comes along with other preparation activities. Well, green thumbs enjoy the perks of being a gardener when decor materials are readily available in the garden. What's great with Christmas garden decoration is that they can stay for long in the garden to keep the festive mood going. And the garden is looking great before and after Christmas. These Christmas garden decoration ideas definitely do the job.
Which among the Christmas garden ideas do you like best? I'd be delighted to know all about your Christmas garden decoration plans in the comment section below.
Besides decorating your garden for the holiday, these fall and winter garden ideas will interest you too. Extend your gardening season with these worthwhile ideas.