Don't keep those gardening gloves and gardening tools just yet. With the fall season just around the corner, you can do some extra fall gardening with these amazing perennial bulbs that are just waiting to be planted at this time.
Now that summer is almost over, you can prepare for fall gardening and choose among these stunning bulb perennial plants for a flourishing flower garden.
RELATED: 15 Fall and Winter Garden Activities You Must Do
Best Flowering Perennial Bulbs Perfect For Fall Gardening
1. Tulips
Tulips are probably the most popular among flowering bulbs. They may be the most well-known but they are not an exception to any other bulbs that can be grown quite easy as well.
November would be the best time to grow them.
2. Fireworks Allium
We usually grow the tall purple allium in our garden which is a perfect choice for fall gardening too. But for a change, these fireworks allium will definitely make your spring garden more interesting.
As with most alliums, this variety will be best planted in September and October.
3. Muscari
This perennial flowering bulb is commonly blue. Popularly known as grape hyacinth, it looks like a bunch of grapes. They are definitely easy to grow, growing even when unattended and densely too.
Plant them in a border together with some taller bulbs like lilies for an interesting contrast.
4. Crocosmia
Together with lilies and alliums, September and October are the best time to grow crocosmia. They are also nicely scented and increases fragrance when dried making them perfect for potpourri.
Make sure you do not bruise the tip where the plant sprouts or it will not do so.
5. Stargazer Lily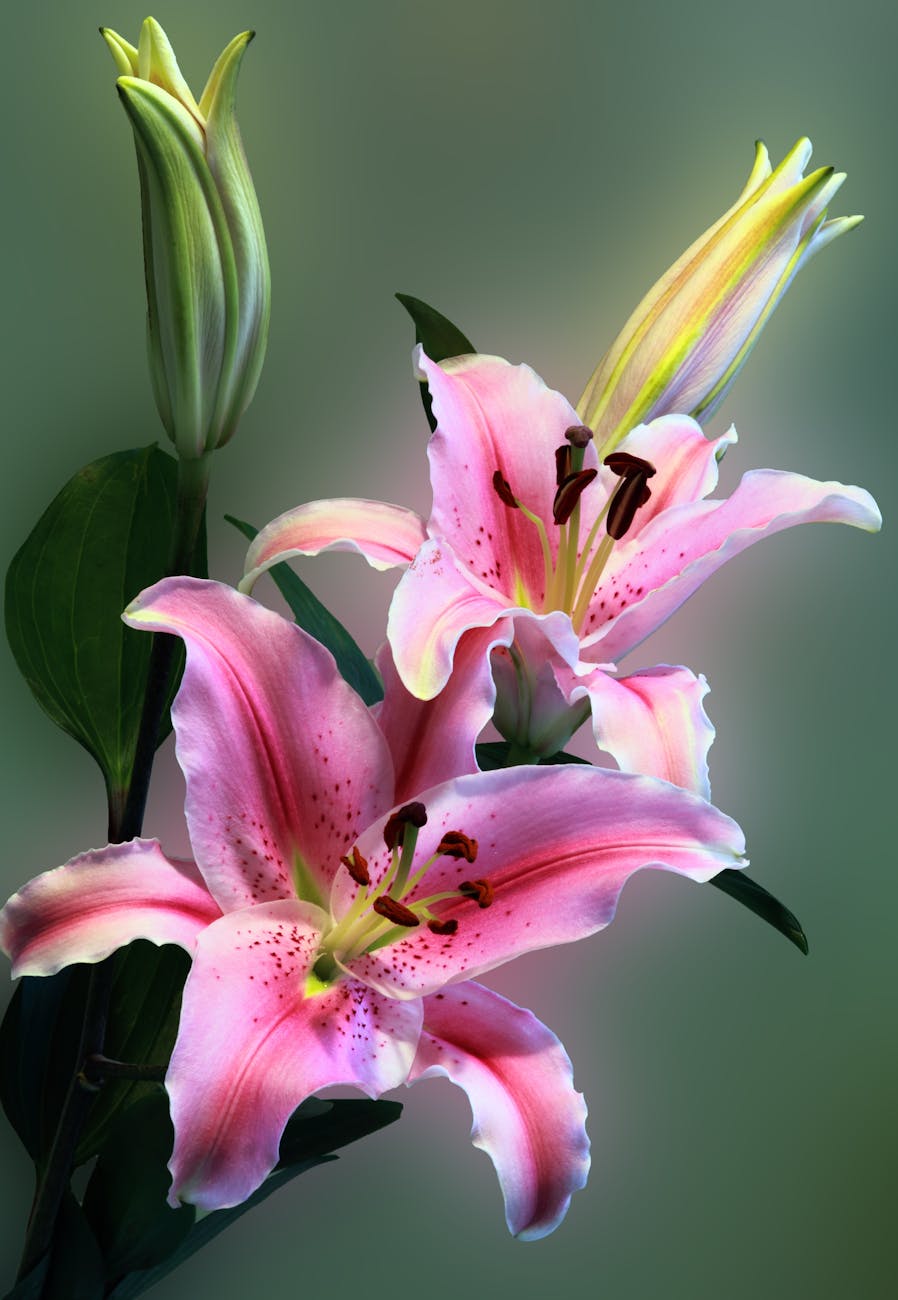 Just like the alliums, lilies are best grown in September and in October for delightful blooms to be expected in spring. However, you will have to wait for summer for the stargazer lily's bloom.
Although this plant likes to grow in the full sun, they prefer their roots kept cool, so mulch or ground covering plants is a good solution.
RELATED: 13 Perennial Flowers For Growing A Secret Garden
6. Apricot Daffodils
Daffadowndillies, narcissus, or jonquils are commonly either yellow or white. Grow this daffodil variety with a cool, calming apricot color and some added ruffles and break away from the usual.
What's more interesting is deers and burrowing pests shy from this flowering bulb.
7. Hyacinth
Planting these wonderful perennials is best done at the end of September. It comes in sweet different colors with an equally sweet fragrance.
It would best to use protective gloves when handling the bulbs because it contains oxalic which is poisonous.
8. Crocus
You should definitely have this in your garden! It doesn't only look dainty but it holds the record of the most expensive spice in the world in its bud.
As with most bulbs, the soil to grow crocuses in should be well-draining to prevent the bulbs from rotting.
9. Amaryllis
Sometimes confused with the lily for their look-alike flower forms but they are only distant relatives yet equally gorgeous.
You can plant this perennial bulb in October, choosing bigger bulbs for bigger booms.
10. English Bluebells
Considered a perennial wildflower originating in Europe and Spain, the bluebells provide a carpet of blue flowers to your garden.
Just a word of caution, these flowering bulbs should be planted on the edges of your garden as they tend to be invasive.
11. Fritillaria
You'll most likely feel intimidated by these charming fritillaria, but don't be. They're easy to grow like any other flowering bulb.
Handle this plant with care as the bulbs contain toxins that can cause skin irritation to humans.
12. Snowdrops
From its name, you know that these flowers dislike the warm weather. This makes this flowering bulbs perfect for early fall planting.
They're generally pest-free so that's one less worry for you!
13. Dutch Iris
The Dutch Iris is a standout perennial flower that boasts silky petals. You're gonna love the fact that you can choose from blue, yellow, purple, even gold and bronze.
Plant these beauties in full sun and they will grow beautifully strong.
Watch this video from Grow Organic Peaceful Valley on how you can grow spring blooming perennial bulbs this fall:
You can never go wrong in gardening with perennial bulbs that are definitely some of the easiest plants to grow. You only have to dig a hole in your soil, drop the bulb and then planting's done, but you must cover them with mulch for added protection in the cold of winter.
It's the promise of flowers blooming that makes the anticipation for spring exciting. Make sure your garden has these slumbering bulb perennial plants that will awaken and surprise you in the spring.
Which flowering bulb are you planting for your fall gardening? Let me know below in the comments! Check here for more on perennials and flower gardening.
Up Next:
Calling all green thumbs, Garden Season needs YOU! Click here if you want to write for us!
Want to stay up to date? Follow Garden Season on Facebook, Twitter, Instagram, and Pinterest.