Don't keep those gardening gloves and gardening tools just yet. With fall season just around the corner, you can do some extra fall gardening with these amazing perennial bulbs that are just waiting to be planted at this time. Perennials that regrow year after year plus easy to grow flowering bulbs are equal to your dream garden. Perennial bulbs are especially worth praising when they give off such beautiful blooms without the troubles of continual feeding, weeding, and pruning. They are easy to grow for all their beauty and vigor. Now that summer is fading, you can prepare for fall gardening and choose among these stunning bulb perennial plants for a flourishing spring garden.
Fall Gardening With 9 Stunning Perennial Flowering Bulbs
Best Flowering Perennial Bulbs Perfect For Fall Gardening
You can never go wrong in gardening with perennial bulbs that are definitely some of the easiest plants to grow. You only have to dig a hole in your soil, drop the bulb and then planting's done, but you must cover them with mulch for added protection in the cold of winter. You can grow various perennial flowering bulbs from spring through to fall but each variety has different needs. The summer-flowering bulb gladioli, for instance, are best planted in early spring. This selection of bulb perennial plants that's best for fall gardening can help you.
1. Tulips
Tulips are probably the most popular among flowering bulbs. They are widely cultivated especially for commercial use as a cut and decorative flower. This is also a commonly hybridized plant you will find all sorts of colors and forms. They may be popular but they are not an exception to any other bulbs that can be grown quite easy as well. November would be the best time to grow them.
2. Fireworks Allium
We usually grow the tall purple allium in our garden which is a perfect choice for fall gardening too. But for a change, these fireworks allium will definitely make your spring garden more interesting. As with most alliums, this variety will be best planted in September and October. What better way to greet spring than with fireworks?
3. Muscari
This perennial flowering bulb is commonly blue and the common name is grape hyacinth which indeed look like a bunch of grapes. They are definitely easy to grow, growing even when unattended and densely too. Plant them in a border together with some taller bulbs like lilies for an interesting contrast.
4. Crocosmia
Together with lilies and alliums, September and October are the best time to grow crocosmia. They are also nicely scented and increases fragrance when dried making them perfect for potpourri. When handling the crocosmia bulb, make sure you do not bruise the tip where the plant sprouts or it will not do so.
5. Stargazer Lily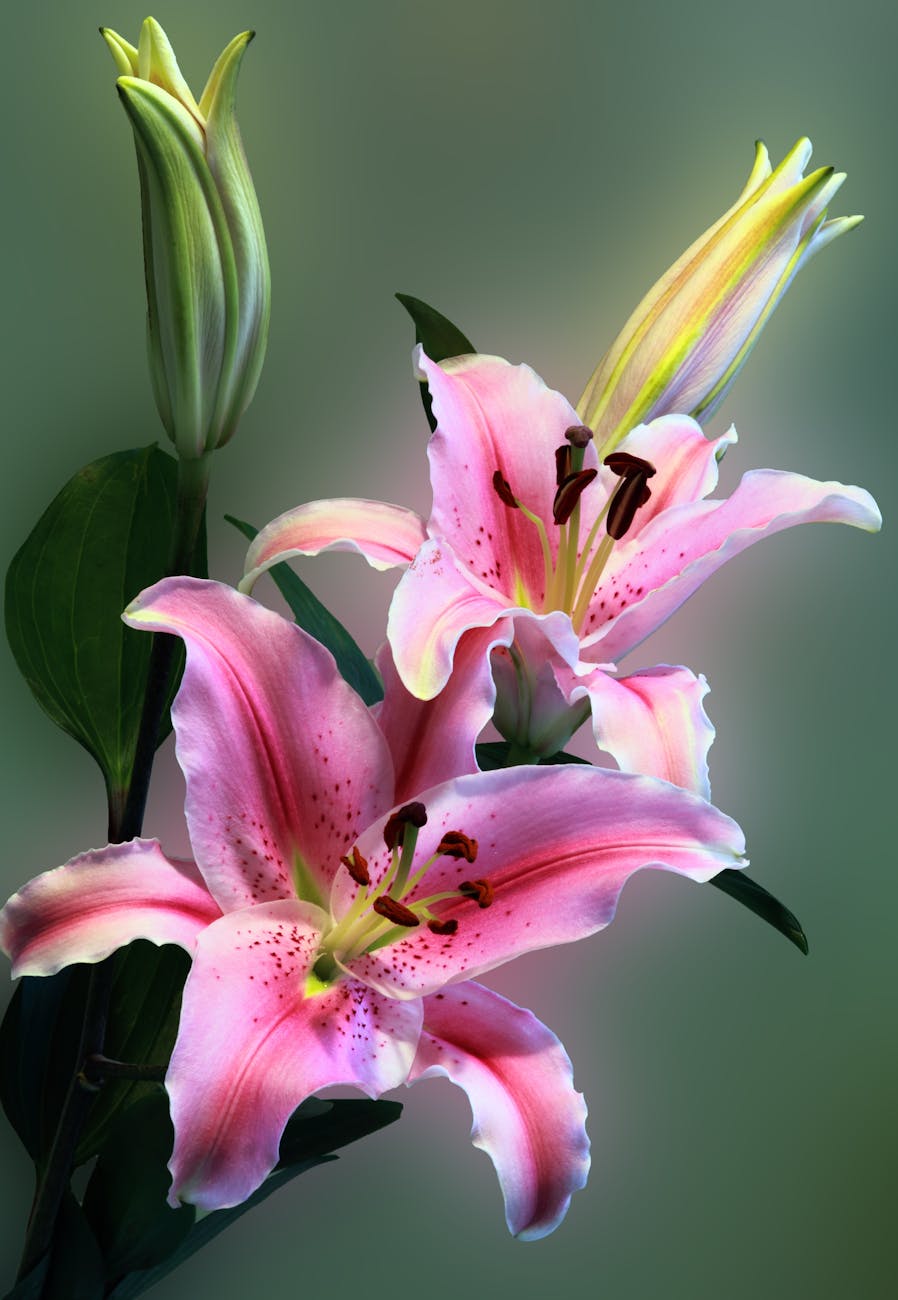 Just like the alliums, lilies are best grown in September and in October for delightful blooms to be expected in spring. However, you will have to wait for summer for the stargazer lily's bloom. Along with the blooms, their fragrance is also something to look forward to. Although this plant likes to grow in the full sun, they prefer their roots kept cool, so mulch or ground covering plants is a good solution.
6. Apricot Daffodils
Daffadowndillies, narcissus, or jonquils are commonly either yellow or white. Grow this daffodil variety with a cool, calming apricot color and some added ruffles and break away from the usual. What's more interesting is pests like deer and burrowing pests shy from this flowering bulb.
7. Hyacinth
Planting these wonderful perennials is best done at the end of September. They also grow best in the shade and doesn't need much watering. It comes in sweet different colors with an equally sweet fragrance. It would best to use protective gloves when handling the bulbs because it contains oxalic which is poisonous.
8. Crocus
You should have this in your garden when it doesn't only look dainty but holds the record of the most expensive spice in the world in its bud. For spring blooms to look forward to, grow crocuses by the end of September. As with most bulbs, the soil to grow crocuses in should be well-draining to prevent the bulbs from rotting.
9. Amaryllis
Sometimes confused with the lily for their look-alike flower forms but they are only distant relatives yet equally gorgeous. They are even priced as excellent potted plants which make good fresh decoration inside the house. You can plant this perennial bulb in October, choosing bigger bulbs for bigger booms.
Grow Organic Peaceful Valley shares how you can grow spring blooming perennial bulbs this fall:
It's the promise of flowers blooming that makes the anticipation for spring exciting. Make sure your garden has these slumbering bulb perennial plants that will awaken and surprise you in the spring.
Which flowering bulb are you planting for your fall gardening? Let me know below in the comments! Check here for more on perennials and flower gardening.
Like the list? You'll also like:
27 Surprisingly, Edible Flowers, You Might Have In Your Garden
13 Essential Perennial Herbs For Easy Herb Gardening
7 Ravishing Types Of Roses That Will Make You Fall In Love
Feature image via pixabay