Want ideas on how to use eggshells in the garden other than composting? Lucky you! I've been practicing some of these gardening ideas myself. Help yourself to these practical and cost-cutting ways on how to use eggshells in the garden!
How To Use Eggshells In The Garden In 7 Smart Ways
Can you keep track of the eggs consumed in your household? From egg omelets, pancakes, deviled eggs, cakes, and pastries, eggs are never absent at home. It's no secret eggs are healthy for us but did you know they're healthy for the garden too? The eggshells, at least, which I am in no short supply. Find out how to use eggshells in the garden and cut back on gardening cost with this infographic:
1. How To Use Eggshells In The Garden Compost
Eggshells are organic compost material valued in the garden for its hefty calcium content beneficial to the soil and plants. They are green compost materials which comprise only a third in a healthy and balanced compost. But don't throw the rest of the eggshells away because I still have six more great ways to use eggshells in the garden.
To use eggshells for composting, they're better crushed for a faster breaking down process. Put them in a bag and crush them with anything hard. You can also step on them, in your shoes of course, as eggshells can be sharp. Then spread them over or mix them with the rest of the organic compost materials.
2. Eggshell Pest Deterrent
Slugs and snails like to munch on tender leaves of vegetables and fruits. To prevent these critters from invading the plants, spread crushed eggshells around them. The slugs and snails will find the sharp edges of the eggshells an impenetrable barrier that they'll abandon their quest. Plus the calcium can serve as a mulch around the crops helping prevent weed growth.
Deer too apparently are deterred by eggshells but not by the sharp edges. They seem to find the smell of rotten eggs so foul, they'll go somewhere else for something to munch on. Be careful, though, as the scent of rotten eggs could potentially attract scavengers like rodents instead.
3. Eggshells Seed Starting Pots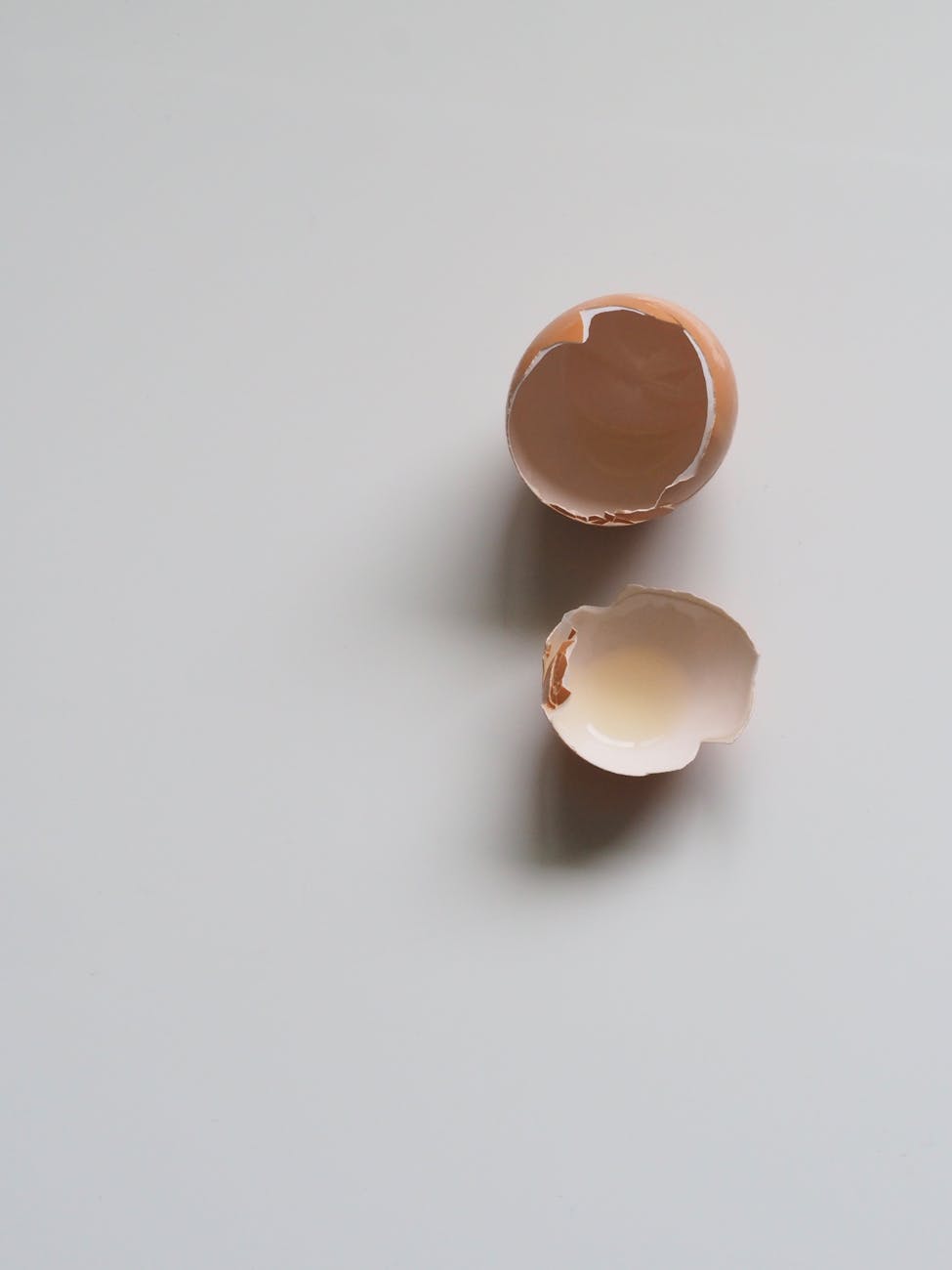 The idea of biodegradable seed-starting planters is truly ingenious. Eggshells are biodegradable, meaning they rot in the soil leaving its nutrients behind. Instead of plastic seed-starting pots, why not use eggshells where they can just be planted along with the seedling. No more worries over having to disturb the roots of the plants or even destroying them.
If you find this a great plan on your own seed-starting projects, you'll have to sanitize them first by either pouring hot water over the shells. They can also be allowed to dry under the sun to save on utility cost. Puncture tiny holes at the bottom of the shells for seed-starting. Then you can place them back up in the tray to let them stand.
4. Pretty And Dainty Eggshell Planter Ideas
Not only eggshells make great seed-starting pots, they also make nice planters for ornamental plants. Our favorite mini plants like cacti and succulents will feel at home in these equally cute planters.
Face Emoji Eggshell Planters
For the extra artsy gardeners, eggshells will make a great medium for your crafts such as these silly emoji faces. Your imagination is your only limit to making great designs for these tiny planters.
Succulent Eggshell Planters
Succulents are enjoying some kind of popularity in home and garden design with their diversity. Take this succulent design for your indoor garden with tiny succulents which could fit perfectly in tiny eggshell planters.
5. Eggshell Fertilizer Or Soil Calcium Supplement
Using eggshells for fertilizer can be directly applied to the ground or soil when crushed. In fall or winter time, spread eggshells over the soil and come spring time, you can till the soil with the eggshells. Tomatoes and peppers will love the soil where the eggshells were applied.
Eggshells can also be boiled and the water steeped in eggshells can be applied to the soil. This will help amend soil which is acidic with a calcium supplement.
6. Eggshells On Bird Feeders
Birds can be helpful in the garden since they are a natural prey to some of the most common garden pests. Some bird species are also pollinators helping fertilize plants and bear fruits. Besides, the sight of them in the garden brings cheers and amusement. We give back to them by putting up bird baths and bird feeders. Go on an extra further by providing them calcium supplement which they will appreciate. Sterilize and crush the eggs then mix them with the seeds in the bird feeder.
7. Eggshells Garden Decor
I've seen this garden decor idea before in a Christmas garden decoration with Christmas balls in place of eggshells through the tips of Yucca leaves. For a more organic approach to this simple design, it's great to have eggshells in place of plastic balls. But the eggshells could also use a bit of a design or painting.
Check this video for more ideas on why and how to use eggshells in the garden:
There you have it smart green thumbs! Practical ideas on how to use eggshells in the garden. I hope I've also enlightened you on why you should use eggshells in the garden and how to cut back on your gardening expense. Isn't is surprising that what we need for the garden are accessible at home?
How do you use your eggshells in the garden? I'd be delighted to find out about your own ideas in the comments section below.
Originally posted on March 7, 2017 @ 10:00 PM