Are you finally starting a garden this spring season? As much as I wish I could tell you how easy it is going to be, the truth is, it's quite a challenge–but one that is totally worth it! Good thing I've got this handy list of tips, tricks, and guides to get you to start your garden easily!
A Basic Guide To Starting A Garden This Spring Season
Starting a garden with little or no planning can be intimidating. I used to be apprehensive about gardening myself, but now I laugh at my past self with all the reservations and doubts. Whether that green thumb of yours is itching to grow roses, herbs, or strawberries, these basic tips and ideas will help you. Check them out now and get started!
Planning And Research
Maybe the idea to grow your own plants suddenly just occurred to you. But to grow a garden full of plants will take planning and a bit of looking into the basics of plants and gardening.
Find out what you need to know as a gardening beginner here to help you start your garden. You might also want to avoid these garden planning mistakes so you don't repeat what most of us, avid gardeners, stumbled on as beginners.
Landscape And Garden Location Survey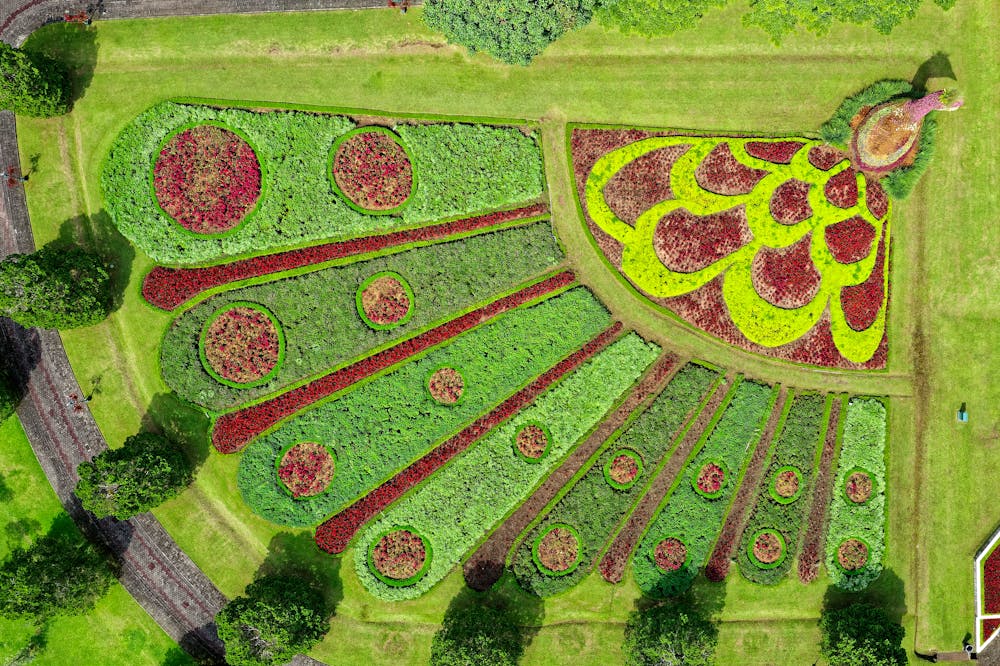 I must have changed my flower garden location five times during my first gardening year. Before starting a flower garden or a vegetable garden, it is important to consider your landscape and environment. That's why research is important first to avoid or minimize gardening mistakes.
Identifying your location will help you with plant selection. A shaded area, for example, will not do for vegetables such as corn and squash because these are sun-loving plants. But there are a lot of shade garden plants perfect for that area.
Choosing A Garden Design And Layout
Don't be intimidated about deciding on a garden design. This is simply choosing whether you want a simple garden planted directly in the ground, a raised bed, or a container garden. Container gardening is undoubtedly the easiest, especially if you're a beginner.
If you want to expand your plant selection and want to plant directly in the ground, you'll need to make a layout of your plants. You must realize that plants are like people too–they can have likes and dislikes. Potatoes and tomatoes, for example, don't make good neighbors and shouldn't be grown together.
Start With Easy-To-Grow Plants
For ornamental plants, those that are native to your area will be the most foolproof plants to grow. When starting a flower garden, it's best you get acquainted with annual flowers and perennial flowers.
If growing your own food is your motivation for starting a vegetable garden, you can start with herbs and tomatoes. After enjoying these easy-to-grow vegetables, you can now graduate to grow staples such as potatoes and carrots.
Get Basic Gardening Tools
Looking into gardening tools will lead you to such a large selection, you'll be overwhelmed. But truthfully, you only need an essential handful at most to start your garden. A fork and trowel, garden gloves, watering can, cutting or pruning shears, a shovel and a sun hat are basics most gardeners swear by. You can add a few more as you continue to enjoy gardening.
How To Start A Garden
Whether you're starting a vegetable garden or a flower garden, I suggest you start small. Your eagerness might lead you to grow more than you can handle. Check out these steps and tips below to starting a garden.
Step One: Soil Preparation
Along with water and sunlight, soil is important in growing healthy plants. Soil which has been neglected for long will need cultivating to loosen it up, let air in, and improve water retention and drainage.
Although there are ornamental plants which are drought-tolerant, most vegetables will depend on a healthy soil to be productive. You'll find it out as you grow a vegetable garden. You'll appreciate compost so much, you might consider making your own.
Step Two: Planting A Garden
You can grow plants either from seeds or from vegetative means. This means growing new plants from a branch cutting or root part. As a beginner, growing plants from seeds is the easiest and simplest. You'll also learn by and by that you can start seeds indoors or in pots which you can later transplant. To start a garden, try growing tomatoes from seeds planted directly on the ground then throw in marigold seeds as a companion.
Step Three: Caring For Your Plants
Caring for your plants is basically making sure the plants are watered and kept off from weeds and pests. It's best to water your plants (depending on their moisture requirement) in the morning before the sun rises and in the afternoon after the sun has set. Mulching your plants, especially vegetable, will help keep weeds off and keep the soil moisturized.
Check this video for step-by-step details to starting a vegetable garden:
There you go, budding green thumbs! The gardening basics you need to know in starting a garden. While there is more to gardening, you will find it out by and by as you continue to enjoy your garden. I will be here, on the other hand, to gladly give you the gardening ideas you'll need!
Where are you at in the gardening checklist now? Tell me all about it in the comments section below! 
Want to start a flower garden? Find out more about flower gardening for beginners here.
Don't forget to follow us on Facebook, Instagram, Pinterest, and Twitter for more smart gardening ideas!