Looking for a quick and easy DIY bird feeder for your garden? Whether you're luring birds into your garden in spring or helping them get through the harsh fall and winter season, this eco-friendly DIY bird feeder is exactly what you need. Read on to know how to make a DIY bird feeder practically for free!
How To Make A DIY Bird Feeder The Eco-Friendly Way
One of the perks of spending time outdoors and gardening is the lovely sight of birds and hearing them sweetly chirping among the trees in my garden. Just last week, I saw a bird busily going to and fro from a tree and into the ground apparently building a nest. It was a pure joy seeing them and I came up with this DIY spring garden idea to make their stay more convenient in my garden. Fortunately, this DIY bird idea I stumbled upon is easy, eco-friendly, and best of all budget-friendly. I can make this project practically every season for my lovely bird friends. My kid joined in so you can let your young ones have some fun too with this DIY bird feeder project.
Let's Get Started!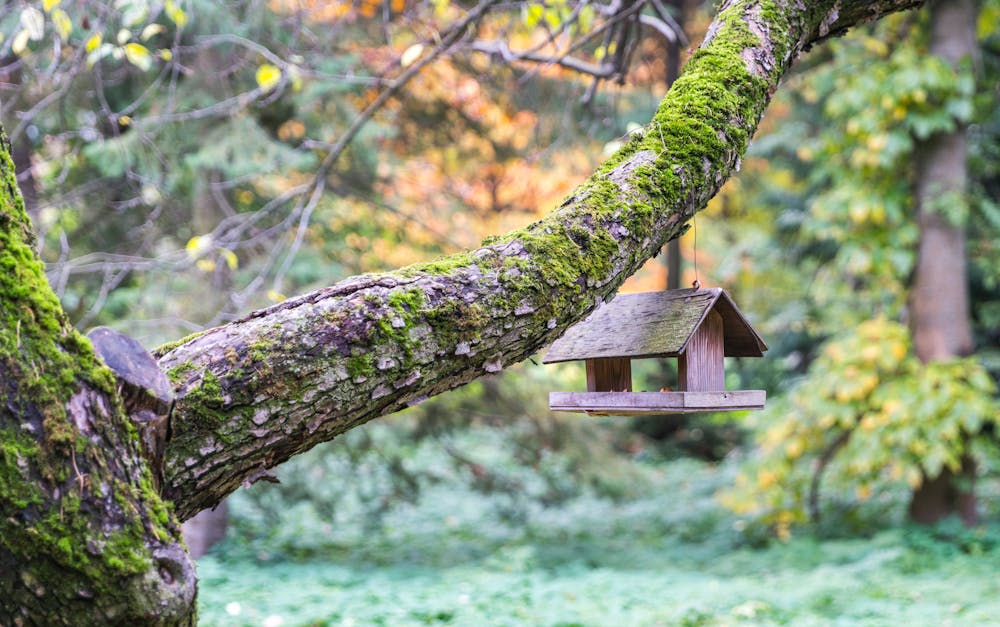 What You Will Need To Make A DIY Bird Feeder:
Empty plastic bottle with a cap, cleaned and dried
A piece of string or twine
Two sticks of dowel rod or pencil
Bird seeds
Drawing pin
A pair of scissors.
Step-By-Step Guide To Making A DIY Bird Feeder
Step 1. Drill Holes
Take a drawing pin and drill a hole on a side towards the bottom of the bottle.
Drill another hole in the exact opposite side of the bottom of the bottle.
Use a pair of scissors to widen the holes to a width just smaller than the width of the sticks.
Step 2. Attach Feeder Perches
Take your first stick and push it through the first set of holes to form the first perch for the birds.
Drill another set of holes an inch higher than the first set of holes at exactly 90 degrees from the first set.
Then take the second stick and push the second perch through so that they form a cross shape when seen from the bottom.
Step 3. Drill Drainage Holes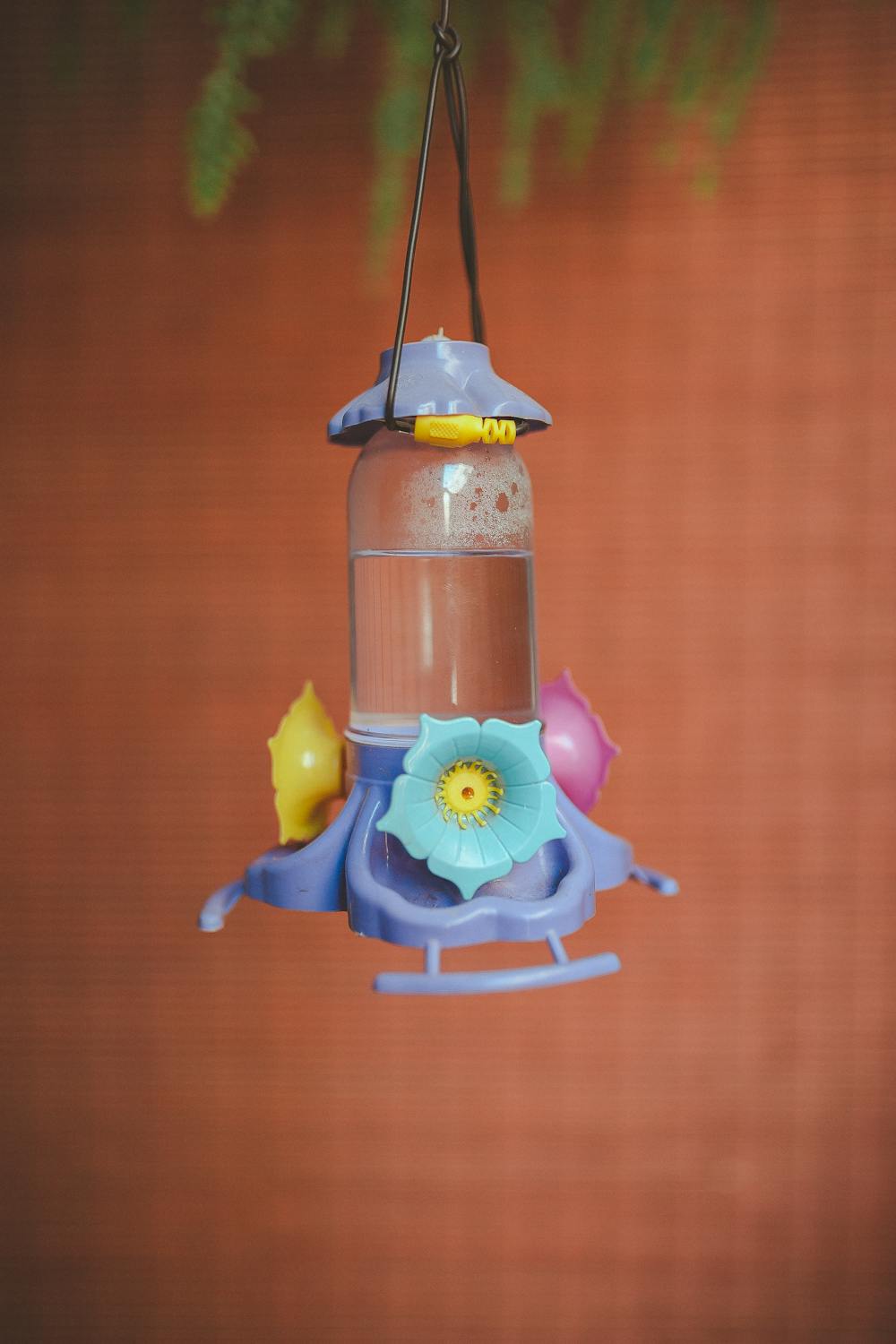 Use the drawing pin to drills holes in the bottom of the bottle for drainage.
Then use the pair of scissors to widen the holes created by the drawing pin.
Step 4. Drill Feeder Holes
Using a drawing pin, drill four more holes on the sides of the bottle for feeder holes.
Use the pair of scissors once again to widen the holes from which you can cut out the feeder holes.
Cut out feeder holes, 7 to 8 millimeters wide, or depending on the size of your bird seeds.
Step 5. Finishing Touches
Towards the neck of the bottle, make two more holes opposite each other.
Thread through the piece of string or twine which will be used to hang up the feeder.
Pour your bird seeds into the hole making sure the holes are big enough so the birds can access the seeds but not big enough so the seeds don't pour out from the bottle.
Finished Bird Feeder
Now you have yourself a bird feeder created in a jiffy! Sunflowers seeds are ideal for this DIY bird feeder and to get yourself some free sunflower seeds you just need to learn how to grow sunflowers in your garden here. Find out how to dry and store seeds too for ideas to keep sunflower seeds both for your birds and your garden.
Watch the full tutorial on how to make an eco-friendly DIY bird feeder in this video:
Don't you agree, this DIY garden feeder is just what you are looking for? If you want a quick bird feeder project, this DIY can be done in a jiffy. You want it easy? A kid can do this project–no sweat. Do you want to help the environment by reducing waste? You have now one more idea to reuse plastic bottles. You can even be more creative if you want a pretty and lovelier bird feeder for your garden!
How do you like this DIY bird feeder? Let me hear your thoughts about it in the comments section below.
Birds are lovely in the garden but check out these wind chimes for your garden for added charm!
Don't forget to follow us on Facebook, Instagram, Pinterest, and Twitter for more smart gardening ideas!
This post was originally published in April 2016 and has been updated for quality and relevancy.