Growing lettuce indoors is a gardening project you can do even in the cold winter season. While the bitter temperature outside is hostile to every green thing, the warm temperature inside our home is welcoming to them. I myself am taking advantage of my indoor atmosphere by taking my gardening indoors.
It's not too late to start an indoor garden now especially with the cold hardy and fast-growing lettuce. Any of these three ways for growing lettuce indoors will give you a fresh supply in time for the holiday feasts. Find out which method is best for you as you read through.
Growing Lettuce Indoors For Winter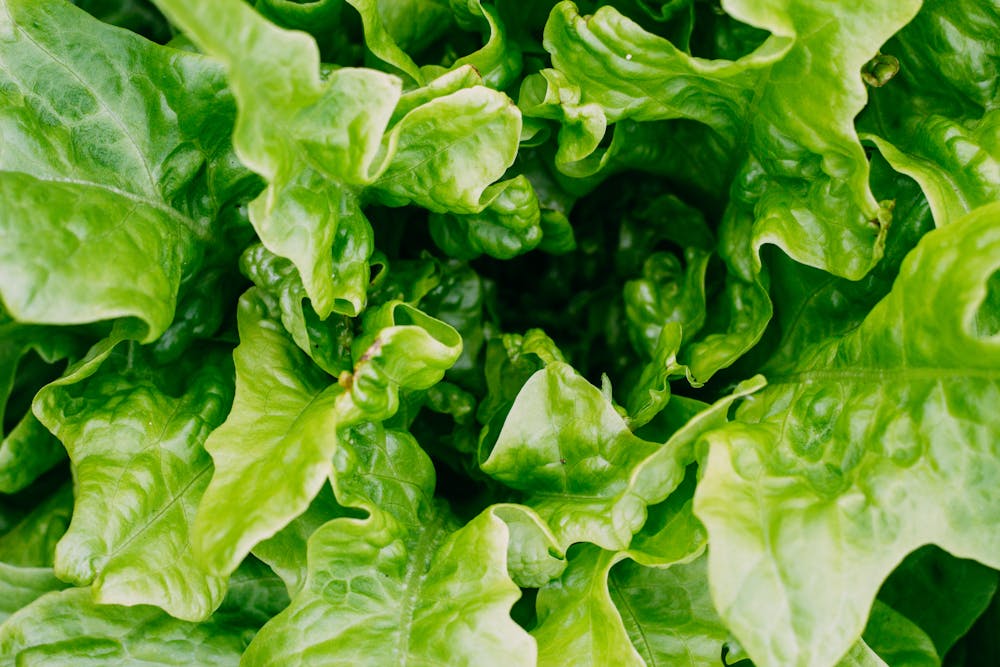 There's nothing like the taste of freshly-picked greens from your garden. But with winter closing in on our gardens, some of us make do with frozen and canned vegetables. Well, they may do but we can have fresh vegetables through indoor gardening too.
I'm growing lettuce for fresh greens even in the cold white winter. And I don't even need a greenhouse for that. If you do have a greenhouse, then good for you. But if you want to save on your energy bills, your kitchen is perfect for growing lettuce indoors.
And I have here three ways to growing lettuce in the confines of your home. I'm pretty sure you'll find these ways to growing lettuce simple and easy, you'll be doing all three.
you'll find these ways to growing lettuce simple and easy, you'll be doing all three.
Growing Lettuce Indoors From Scrap
Don't throw those romaine lettuce base away. Do this fun experiment instead with the base of the romaine lettuce from which you took the leaves to eat. You're going to save a few cents for this project, it's like recycling. Haven't done some gardening before? This could be just the push you need to get started. Follow these super simple steps to growing lettuce indoors from scrap:
Pick a healthy romaine lettuce for this experiment.
Cut at least 3 inches from the root base and set the stump aside.
Prepare containers which correspond in size to your lettuce stump.
Fill the containers with an inch of water just enough to cover the roots.
Place the stump in the containers and watch how they grow leaves in just a few days.
Replace water daily or as needed.
Growing Lettuce Indoors Through Hydroponics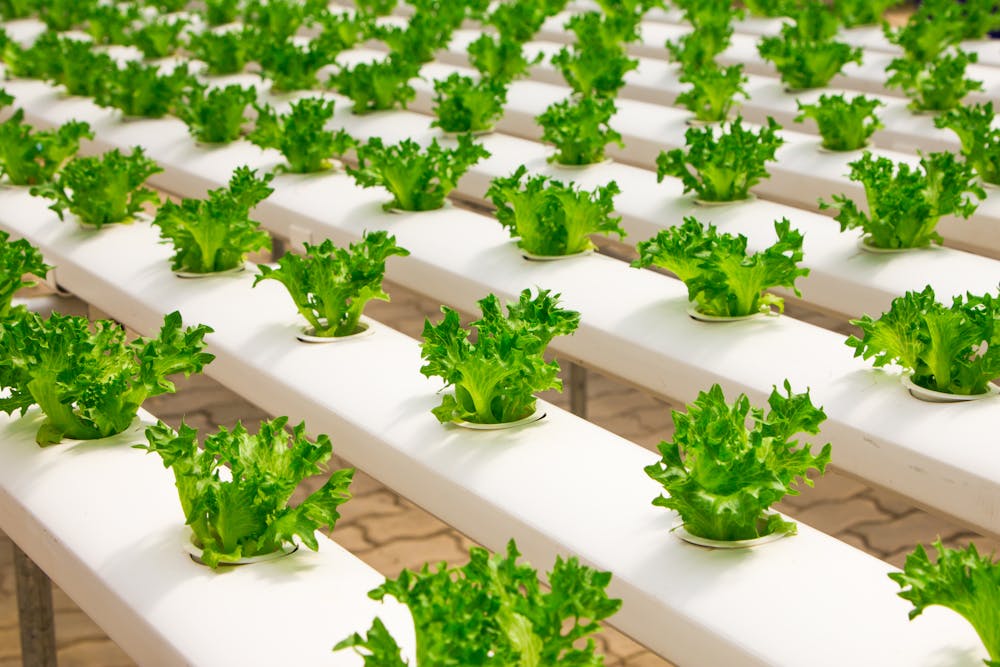 When you think of hydroponics, you think of a complicated system of pumps, electricity, and other thingamajigs too complicated to remember. This Kratky Hydroponics, however, takes all those complications away. All you need are some indoor grow lights, hydroponics nutrients, and a mini simple hydroponics system. Read on to find out more of the details in this process.
Step 1. Make A DIY Mini Kratky Hydroponics System
You will need a 1-gallon container or canister, a net cup, and a drill bit with a drilling hole the same size as the net cup. Here are the steps:
Mark the canister cover with the net cup to identify where to drill in.
Place you drill bit on the cover top and drill through to make the hole.
Then put the net cup in place to make your mini Kratky hydroponics system.
Step 2. Prepare Mini Kratky Hydroponic System Container
Now with your mini hydroponics system in place, prepare a black spray paint, a small strip of stick on tape, and a hydroponics nutrients mix. To make yourself a hydroponics nutrient blend, mix 3 Grams of Masterblend (4-18-38), 3 Grams Calcium Nitrate, 2 Gram of Epsom Salt in a 1 gallon of water with pH between 5.9 – 6.5.
Mark a side of the container with a stick on tape on the area parallel to the bottom of the net cup.
Then spray paint all over the outer side of the container except for the cover.
Let the paint set then slowly take off the stick on tape.
Pour your hydroponics nutrients blend up to the bottom of the net cup.
The area where the tape had been will allow you to see through the water level.
Step 3. Start Lettuce Seedlings Indoors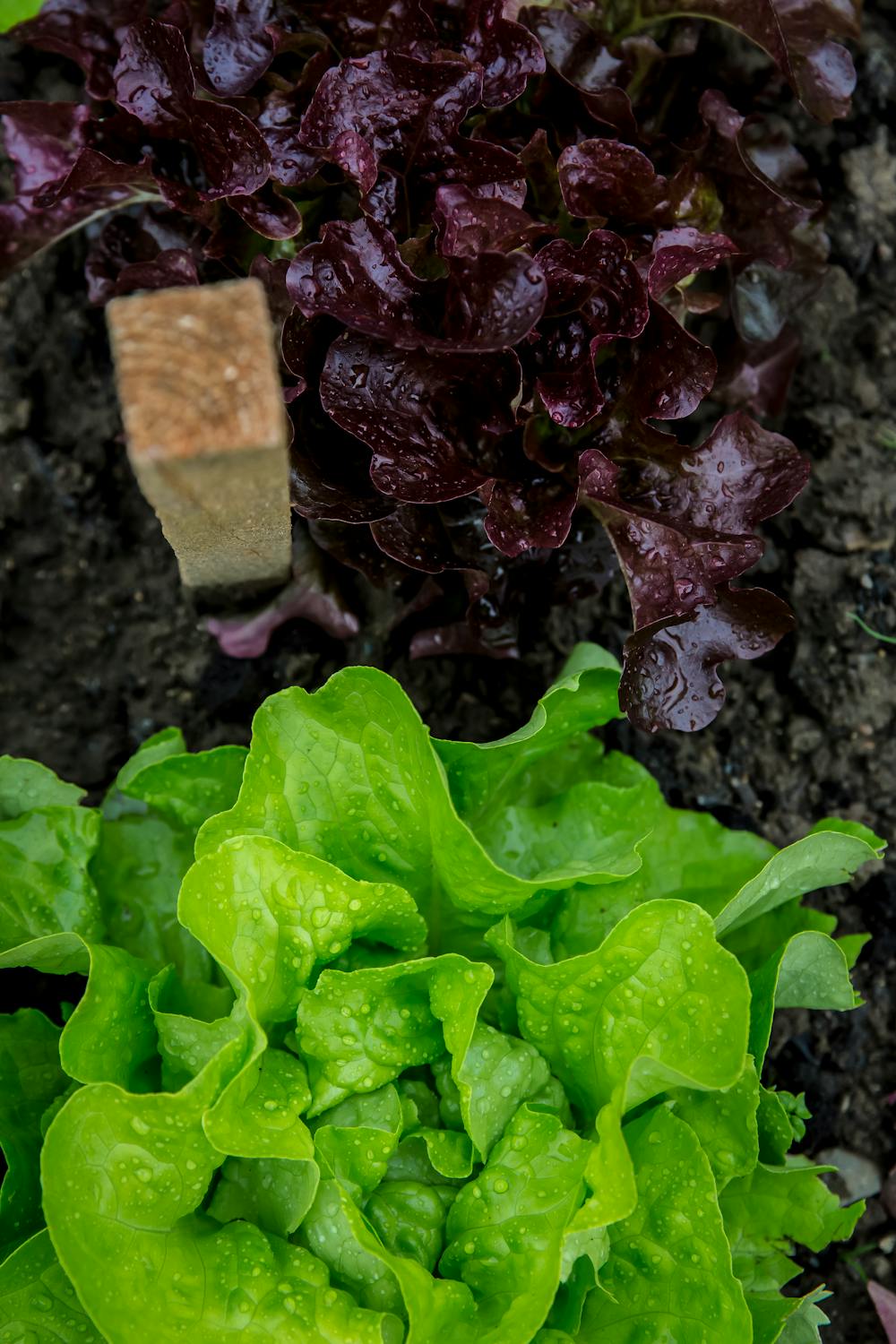 Start lettuce seedlings two weeks before setting up your mini Kratky hydroponics system. Here's how to start lettuce seedlings in Rockwall cubes you can buy at garden supply stores. For this project, we will take on the salad bowl lettuce for its wavy, deeply notched leaves, great for fresh vegetable salad.
Poke a hole with the handle of a plastic spoon through each Rockwall cube.
Lettuce seeds are small and light so put them in a white plastic spoon.
Then dip the end of a spoon in water.
Using that end, dip it in the seeds to easily pick one or two.
Gently bring the spoon handle to the holes in the cubes to drop the seeds.
Make sure to feed your seedling tray with the hydroponic nutrient blend in aid of growth.
Step 4. Transfer Lettuce Seedlings To Container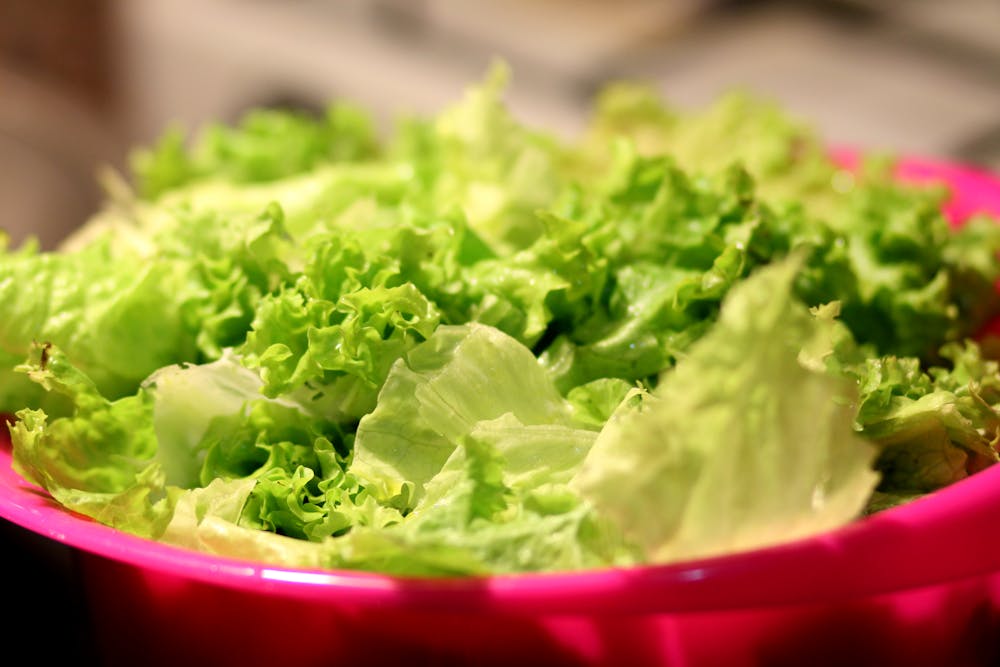 In about two weeks, your lettuce seedlings will now be ready for transfer into the hydroponics system. You will see roots at the bottom of the cube which means they're in want of more growth nutrients. Place a cube gently in your mini Kratky hydroponics system.
Make sure the water level or the nutrient blend reaches the bottom of the net cup. Put some pebbles around the seedling to prevent the growth or formation of algae.
A DIY indoor grow light can help your plant to grow.
Watch this video from Khang Starr to grow lettuce indoors in mini hydroponics:
Growing Lettuce Indoors In Containers

If you're more of a soil fan than hydroponics, then growing them old school fits you. This would be great if you still got some seed starting soil mix left over from the last growing season.
You can grow lettuce in any container but for this procedure, we are going to recycle solo drinking cups. We will need to start lettuce seed too as given previously. If you followed the hydroponics nutrient blend instruction then we're good to go.
Step 1. Prepare Growing Containers With Soil
Take a pair of solo plastic drinking cups and drill a hole in one of the pairs.
Fill the cup with a hole in it with seed starting soil mix.
The cup with the soil will go on top of the empty cup without a hole.
Step 2. Prepare Lettuce Seedlings
Now, with the lettuce seedling batch started from the Rockwall cubes, pick out a seedling to plant.
Gently peel off the fibers of the cube to expose the seedling down to its roots.
Pick the one with the longest root system.
Step 3. Transfer Seedlings In Containers
Using the handle of a plastic spoon, poke a hole just wide enough to let the seedling and the roots in.
Then gently place the roots in unto the hole making sure the roots isn't damaged.
Fill the hole back with soil.
You can place your containers under indoor grow lights to speed up growth.
Step 4. Caring For Your Lettuce
As your lettuce plant start to grow, you will need to give it nutrients daily.
Pour in the cup beneath the plant with the hydroponics nutrient blend to just about an inch or more as the plant grows.
You'll need to feed the plant daily as it grows.
Step 5. Harvesting Lettuce
Lettuce doesn't store well so it's best to pick on the day you want to eat them. You can have a continual harvest, however, if you just leave the roots and the middle part. Only pick the outer leaves of your lettuce plant and leave the middle part to allow more leaves to grow and for you to harvest.
Check the full tutorial on how to grow lettuce indoors in this video from Khang Starr:
The winter season shouldn't deprive you of fresh, healthy, and organic greens and vegetables. If NASA can grow fresh veggies in outer space then why not in your own space. Extend your gardening season, save your energy bills, and enjoy fresh greens this winter by growing lettuce indoors.
Loving your salad garden? I'd be delighted to know more about it. Do share your experience in the comments section below.
Along with your greens, try growing herbs indoors too for more tasty and scrumptious meals!