Making your own DIY indoor grow light is a fantastic way not only for you to learn a new skill. It is also a great way to save on your gardening expense.
Gardening can be exciting and I'm sure you've searched for just about any fancy gardening tool you think can help you. While an indoor light fixture is necessary with the cold season fast approaching, it doesn't have to be expensive.
If you're up to a DIY challenge, then take on this DIY indoor grow light guaranteed to keep those extra bucks in your pocket.
DIY Indoor Grow Light | Inexpensive Way To Growing An Indoor Garden
I used to be intimidated with anything DIY that involves handsaw, hammer, and anything electric. But working on my simple square raised bed and building a greenhouse thrilled me to try my hands on some more. Especially now that I'm looking to go full blown with my gardening. Extending the growing season with an indoor garden is a project that I look forward to doing again this season.
I've had success previously but it sure did came with a price. And now I'm looking to do away with the cost through this inexpensive DIY indoor grow lights. Now, I'm excited to grow more greens and herbs for a fresh supply in the holidays. So let's get these sleeves rolling and start building!
Materials To Make A DIY Indoor Grow Light:
You can get most of these simple materials from the store. You may already have some of these in your own home.
2ft Metal duct pipe
LimoStudio Full Spectrum Lighting Bulb 85W Photography Photo CFL 6500K – daylight pure white AGG120
Lamp holder
Aluminum foil and foil tape
Scrap plywood
1″ Finishing Nails
Hook Screws
1/2″ Screws
8ft Electric cord
Tools To Make A DIY Indoor Grow Light:
These are simple tools you may already have in your household. If you are handling some of these household tools for the first time, seeking expert assistant would be wise.
Pencil
Jigsaw
Screwdriver
Drill
Drill Bit
How To Make A DIY Indoor Grow Light
Step 1. Making The Grow Light Side Ends
Using the curve in your metal duct pipe, prepare the scrap plywood to close the ends of your grow light frame. Hammer first, two finishing nails near the end of the plywood about 6 inches apart to get the cutline for the plywood.
Hook the pipe to the nails and do the cut line using a pencil then cut with a jigsaw.
Step 2: Cutting Holes Through The Wood Pieces
Using a jigsaw, cut the first end piece and make it as a template for the second cut. If you're using a bulb with a large base, mounting it outside the fixture will prevent the base from blocking light for the plants.
You can cut 3 1/2in holes in the center of the plywood using a jigsaw. This is for the bulbs which will be further explained as you go through these instructions.
Step 3: Grow Light Parts Assembly
Wrap the 2 feet metal duct pipe on the contour of the plywood, fashioned to make the ends of the light fixture. Then attach and secure the metal duct pipe to the plywood with screws.
Step 4. Attaching Hook Screws
Now attach the hook screws to the center of both the ends of the light fixture. You can attach a rope or a chain to the hook to hang your DIY indoor grow light.
Step 5: Build The Structure For Mounting Light Bulb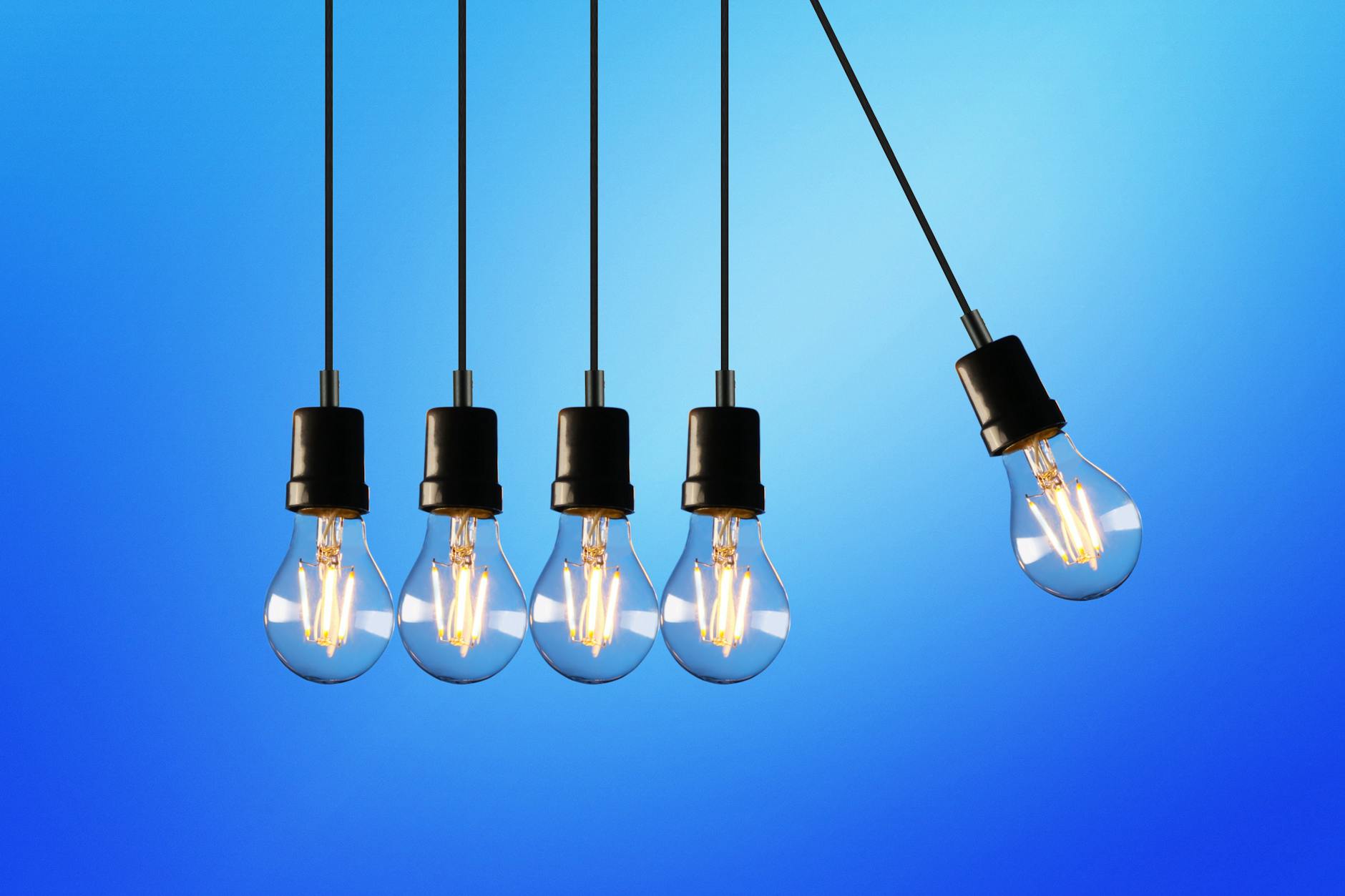 It would be ideal to mount the base of your bulb outside your light fixture so they don't block the light. Now that you've drilled the holes for your light bulb, use scraps or pieces of the plywood you used to build the structure on either end of the light fixture.
Use 2 pieces of 2 x 4 scrap wood to build a structure outside the end fixture so you can mount the bulb holder outside. Cut the 2 x 4 scrap wood to 3 and 1/2 inches and attach them with 1 1/2 deck screws.
Step 6. Assembling Structure For Light Bulbs
Now, cut a piece of plywood to bridge the 2 x 4s, then cut the plywood spacers to allow you to mount the lamp holders without pinching the wiring. Attach the plywood pieces to the 2 x 4s with deck screws.
Step 7: Bulb Holder Installation
Use an 8 feet cord or electric wire to wire the lamp holder. Cut about 3 feet at the end of the cord, then strip both ends and use it to wire the two lamp holders together. Then wire the piece of cord with the plug to one of the lamp holders. You may also refer to the instructions that come with the wire cord and the lamp holder.
Step 8. Wiring Installation
Lastly, attach the lamp holder using screws available with it or ones available around your house. Then keep the cord that connects the two bulbs outside the fixture.
Finished DIY Indoor Grow Light
|

Now you may hang your finished DIY indoor grow light and start with your indoor gardening project. But wait, there's more! Check the amazing tip below for maximum effect of your indoor grow light.
Amazing Tip For A More Reflective Grow Light
The metal pipe reflects lights on the plants effectively but you can still boost your light fixture. Cover the plywood ends with an aluminum foil and attach it with foil tape. This way, all angles are covered to make your light fixture more reflective on your indoor plants.
Grow An Indoor Garden With Your DIY Indoor Grow Light
|

Hang the fixture using a chain and make sure you follow proper distance of your plants from your grow lights. This simple and inexpensive grow light fixture is a creative activity you can take pride in. Have a successful indoor gardening this cool fall and winter season with this DIY indoor grow light.
You can see the full tutorial here in this video from One Yard Revolution:
Whether you're an expert or not at building devices or just looking to save more on your gardening expenses, this DIY indoor grow light can help you. It could jumpstart future DIY projects for your garden and your home. It sure is convenient to just buy ready made stuff for your garden from the store. But I tell you nothing beats the satisfaction of creating something functional on your own. Have fun with your do-it-yourself projects.
Up for a DIY gardening challenge? I'd be excited to know how you went about with it. Do share some details and post it in the comments section below.
Like this? You'll also like:
Garden Season DIY: How To Make A Compost Bin
Build Your Own Homemade Greenhouse With These 5 Easy Steps
Turn Your Backyard Into A Camping Area With This DIY Outdoor Fire Pit