Think you lack the space for more plants and can spare only a pot or two of them in your home? Then these DIY vertical garden tutorials are perfect for you!
2 Super Easy Ways to Make A DIY Vertical Garden
While I have a few more space to spare for an outdoor vegetable garden, I'm making my own DIY Vertical Garden just for the fun of it. Plus I find it convenient for my indoor herb garden. And I heard it's quite all the rage in garden design these days. Good thing I've come across these two easy DIY vertical garden tutorials which I'm working on now. You too can make these easy DIY vertical garden with materials that may already be available in your home.
DIY Vertical Garden With Wood Pallets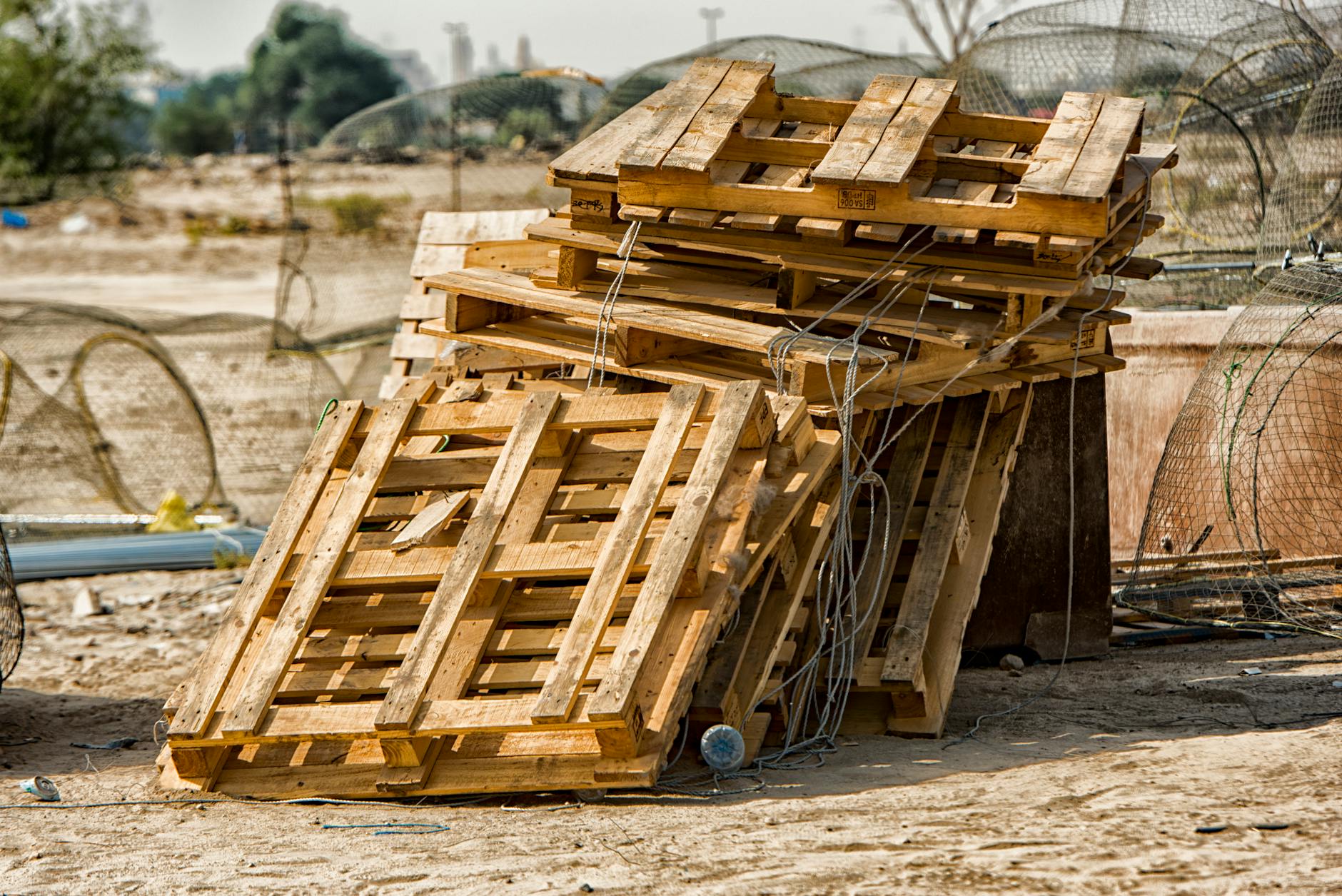 This should be a great idea for small backyards for an outdoor vegetable garden. But any plant will be great in this simple and inexpensive vertical garden.
Materials For Wood Pallet DIY Vertical Garden
Step One: Take Measurements
Work out areas in the pallet where you want your plants placed.
Using your pencil and ruler, mark the areas with a straight line to help you attach the saddle clips
Step Two: Attach Saddle Clips
Set the saddle clips in the areas you've marked
Drill screws up the holes of the saddle clips and into the pallet.
Do the same for the rest of the saddle clips.
Step Three: Mount The Plants And Vertical Garden
Now comes the easiest part. Simply pop the pots into the saddle clips and adjust as needed.
You can also mount the wood pallet vertical garden into the wall.
Now, wasn't this wood pallet vertical garden just easy? Check the step by step guide to building an easy DIY vertical garden in this video:
DIY Vertical Garden With Mason Jars

This simple yet elegant DIY vertical garden will be perfect for your indoor herb garden. It's no surprise there's a lot of things to do with mason jars both for the home and garden. Here's how to do a DIY vertical garden from mason jars!
Materials For A DIY Vertical Garden With Mason Jars
Ruler
Pencil
20 x 20 9 mm plywood squares
Leather straps
Staple gun
Gold upholstery nails
Mason Jar
Step One: Take Measurements On Plywood Squares
Using your ruler and pencil, measure and mark 8 cm from one corner of the plywood square.
Then repeat on the opposite corner.
Place the jar in the middle of the square, in between the two marks.
Step Two: Attach Straps
Then lay the leather strap evenly over the jar.
Secure one end of the leather strap on one mark and staple it in place.
Repeat of the other of the leather strap, making sure the jar is perfectly held in place.
Step Three: Mount Plants In Vertical Garden
Place a gold upholstery nail over the staple on one side of the leather strap and hammer in place.
Repeat on the opposite side.
You can now place your favorite indoor herbs or plants in the jars.
Mount the plywood squares up walls for a vertical garden.
Watch the full tutorial on how to make this mason jar vertical garden:
That's it, garden DIY-ers! A do-it-yourself vertical garden in two easy ways, each with three easy steps. Now you know space is not an issue in growing a garden both for ornamental plants and for fresh fruits and vegetables. Whether you have a small garden space or you just want a cool design for your garden, you know now what to do. Have a great time building and designing your own vertical garden!
Which of the two DIY vertical garden did you like best? I'd be interested to know about it in your comments below.
You can also take your gardening up and do this easy DIY hanging planters for both your outdoor and indoor plants.
Don't forget to follow us on Facebook, Instagram, Pinterest, And Twitter for more smart gardening ideas!