What else are trellises and arbors for if not for displaying climbing plants? Trellises and arbors without lively climbing plants are but bare and dull garden structures. Because if peas are for carrots, then climbing plants are for trellises and arbors.
Want a vertical garden using a trellis, or got a newly constructed arbor on your patio? Then you should get yourself a climbing plant to go with those structures. It's a good thing I've got this rundown of amazing flowering vines. Surely you'll find one in this list of 19 climbing plants for your trellis and arbor.
19 Climbing Plants Fit For Your Trellis And Arbors
I've always been enchanted by flowering vines over archways, or in canopies of arbors. These trailing vines and their beautiful flowers seem to reach out to you. Take it from Spanish stones villages and cozy cottages. Aren't they just charming?
But before you get carried away with these thoughts, check out these amazing climbing plants. I'm sure you'll find an inspiration or two for something to boost your garden. An arbor or trellis with pretty climbing plants should be a great idea. Any of these charming plants would be ideal.
1. Clematis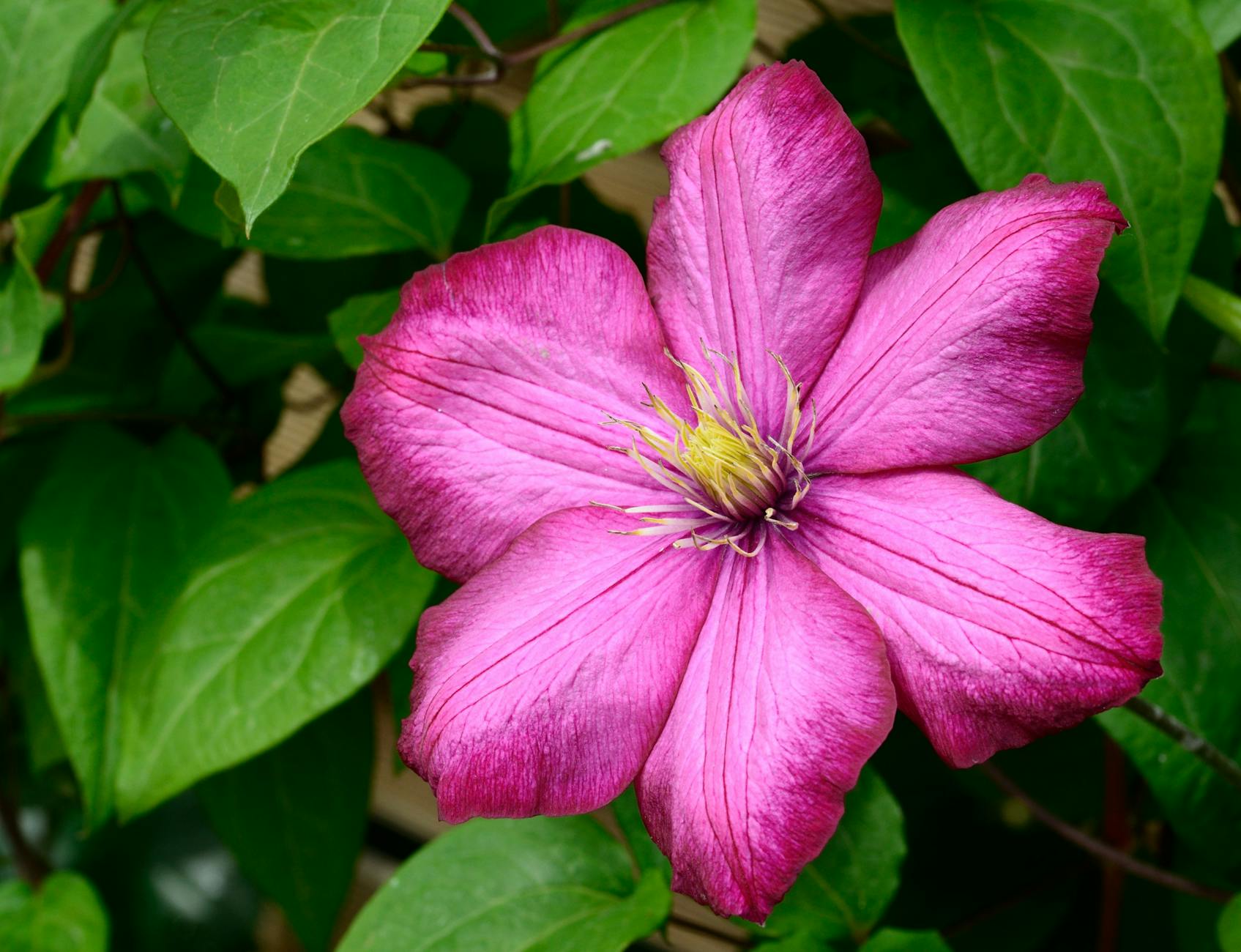 Probably the most popular among gardeners, it's got a whole lot of different variations with various colors, flower structures, and blooming seasons. Most species though bloom during fall and spring. Take on the Clematis 'Jackmanii' for their head-turning large purple flowers.
2. Honeysuckle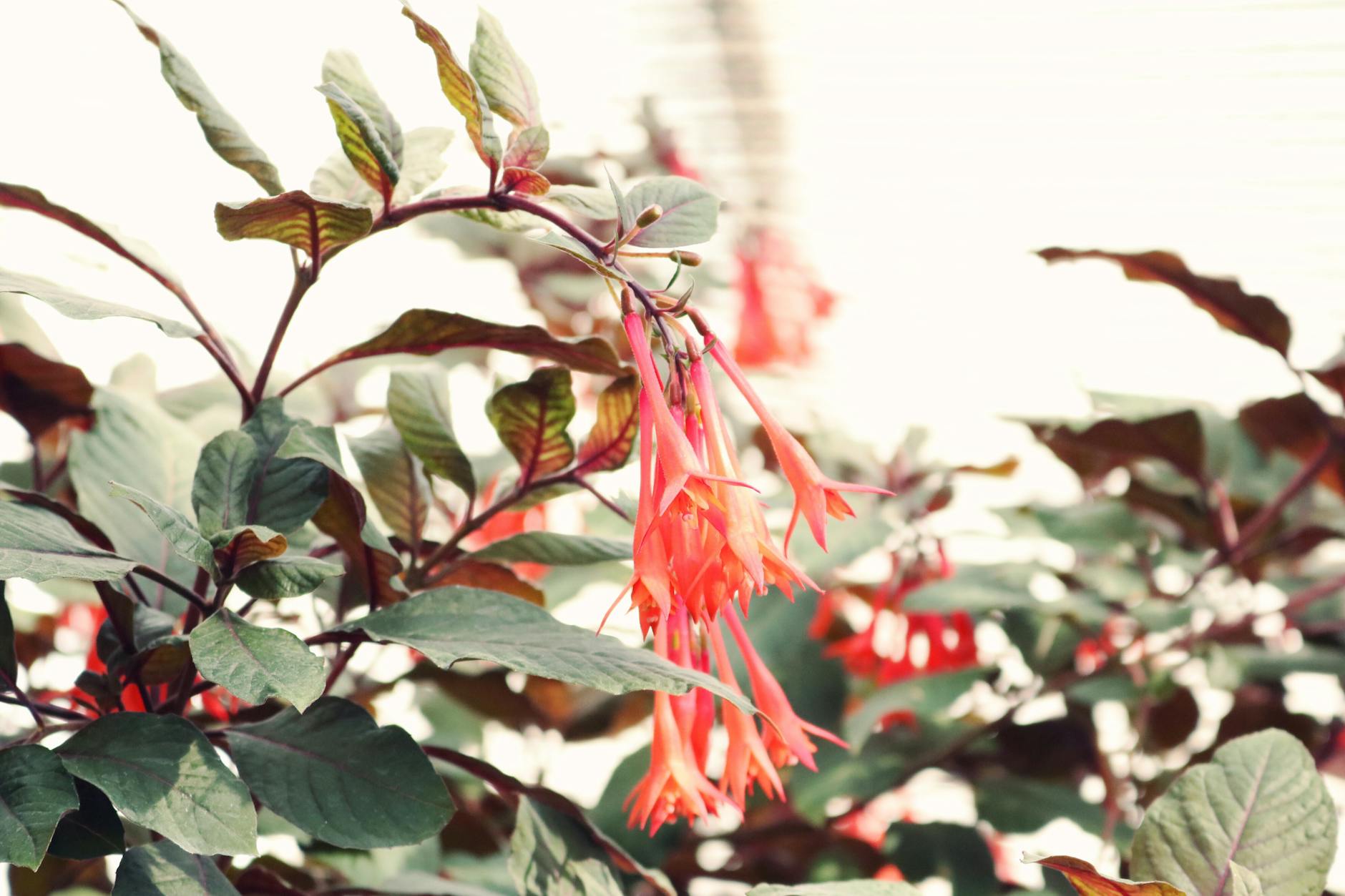 Invite hummingbirds over to your garden with this flowering vine. An edible sweet nectar can be sucked in its flowers, hence the name.
Most Honeysuckles have a bonus sweet scent too.
3. Wisteria Vines
These popular ornamental plants will amp up any bare arbor or wall. With the profusion of flowers, transform your boring arbor into a place worth hanging out in.
To encourage more flowers, prune back side shoots to the base in early spring.
4. Yellow Bells
You'll find this flowering plant common in the tropical areas of the world. They just love the full sun and are drought-tolerant. Yellow Bells have uniquely attractive, but quite mild fragrance that can also attract hummingbirds as well as butterflies.
5. Climbing Hydrangea
The climbing hydrangeas can grow without support by forming a mound. But growing them over arbors or in trellises would be better because of their lovely flowers and fragrant blooms. While climbing hydrangea does not normally need pruning, you can still do so to preserve and manage new shoots.
6. Climbing Roses
Some of the world's botanical displays and flower gardens feature climbing roses in walls and arches. Bring that loveliness into your garden by growing beautiful climbing roses, like the Joseph's Coat variety.
7. Jasmine
You'll find all sorts of home and personal care products in jasmine scent. So why not grow and enjoy the real scent in the real flowers? Although most jasmine plants can be normally found in tropical areas, some of these fragrant flowers can also bloom in temperate zones.
8. Red Trumpet Vine
This climbing plant with dainty red flowers can also attract hummingbirds. Some birds may even nest in its dense foliage. They can grow to be massive, so don't be modest when pruning.
9. Vine Rangoon Creeper Flowers
You can grow this climbing plant native in tropical forests in USDA Zones 9, 10, and 11. Don't worry about them losing foliage over the winter as they're perennials. Get fascinated with how its color changes as it matures. At onset, it will bloom white then slowly darkens to pink. As it reaches maturity, it will turn into a lovely red-colored flower.
10. Passion Fruit
This tropical flowering vine has a bonus. It bears exotic fruits that have a rich aroma and flavor. If you haven't tried this fruit before, then it's high time you explore it.
But if you have and loved it, then try the recipe below.
Check this Gordon Ramsey passion fruit recipe from macopoloo. You might want to try it and be inspired to grow a passion fruit vine!
11. Pink Coral Vines
They may grow to be abundant and massive, but the pink flowers (which I am partial to) can be very cute and pretty. They can transform an old fence into a rustic garden structure. Pink coral vines flourish on hot walls and when already established, this is one of the climbing plants that's drought tolerant.
12. Gloryblower
These are flowering vines native to West Africa, but it looks like they've now invaded the rest of the world.
Plant them in areas that get full on morning sunshine and an afternoon shade.
Pruning should be done in order to keep its shape but do the pruning once the plant has stopped flowering.
13. Bleeding Heart Vine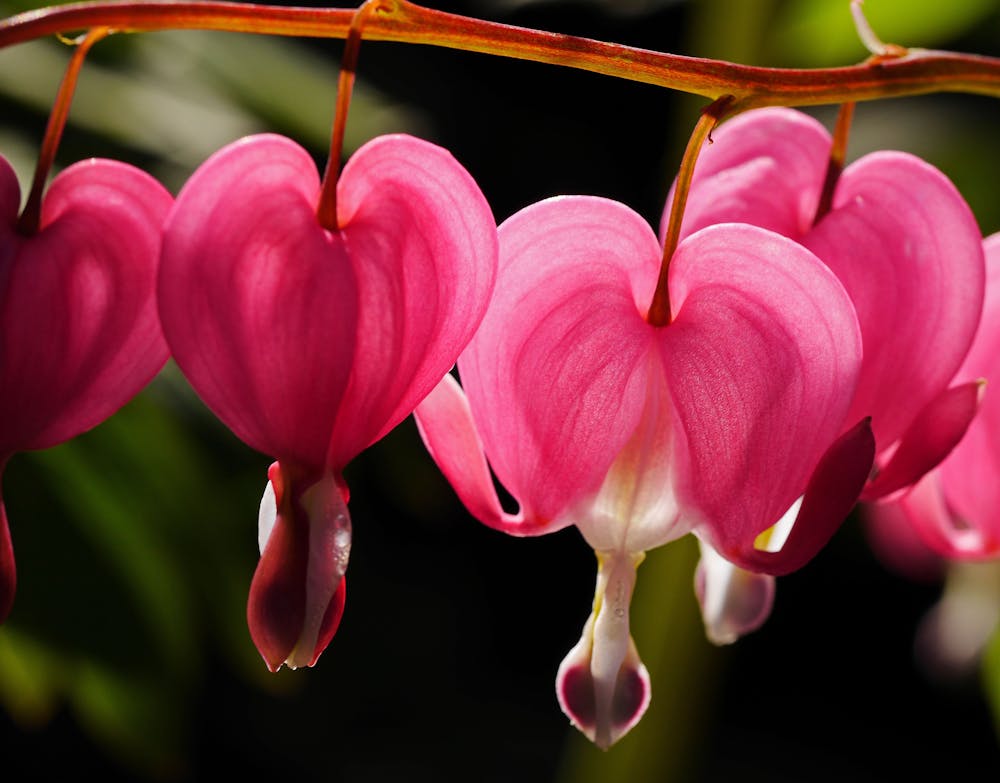 Glory blower is another name for bleeding heart vines. And this is another interesting color to the climbing plant variety. It would help to note these plants may like moist soil, but they don't like getting soaked and soggy.
14. Sweet Peas
Invite beneficial insects like bees and butterflies over to your garden with the pretty pink blooms of this flowering vine. Its name is quite fitting and I'm sure you'll also wish to get close to it because of its sweet smell. Sweet peas thrive on areas with long, cool summers.
15. Chocolate Vine
Although the dark color of its flowers attributes to its name, it's spicy and chocolatey scent is more responsible for its etymology. They're fairly easy to grow and are drought tolerant. It can reach the height of 15 to 20 feet at its mature stage and normally produces gorgeous lilac flowers starting from May until June.
16. Hoya Bella
Growing the hoya can be a challenge, but the silky and dainty flowers are worth the effort. They make a good container plant. The secret in successfully growing hoya bellas is to water them regularly and make sure not to let it dry out.
17. Purple Queen's Wreath Vine
It's also called the sandpaper vine because of its coarse leaves. But, the flowers are a sharp contrast with their softness and delicacy. Although the vine plant is a tropical plant, it's also a perennial that may shed its leaves in winter and grow back in spring.
18. Hops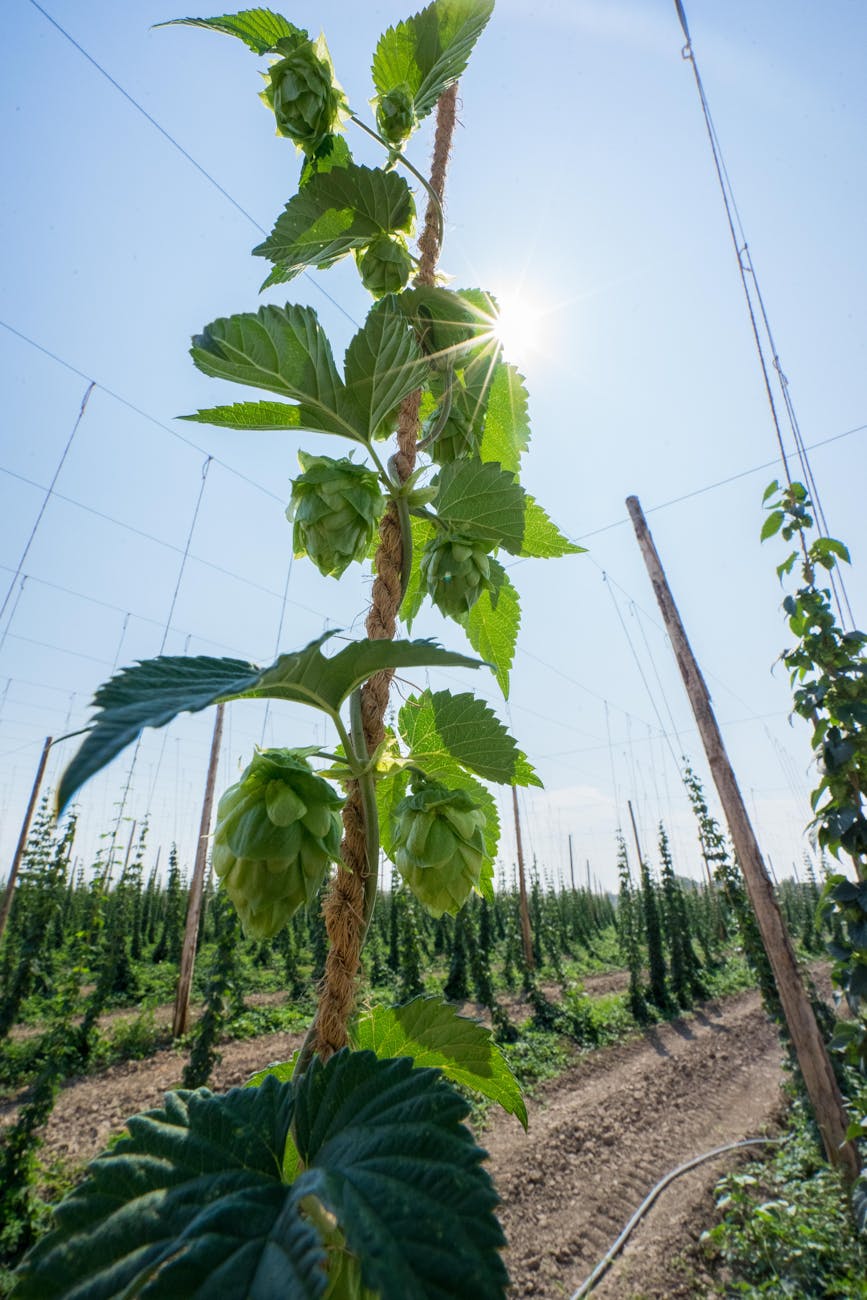 Hops aren't only for brewing beer, they have some health benefits too. Plus, they look really good in trellises and arbors.
If you want hops that produces cones, make sure to plant a female one. Hops vines may come in either male or female and only female hops produces cones.
19. Grapevine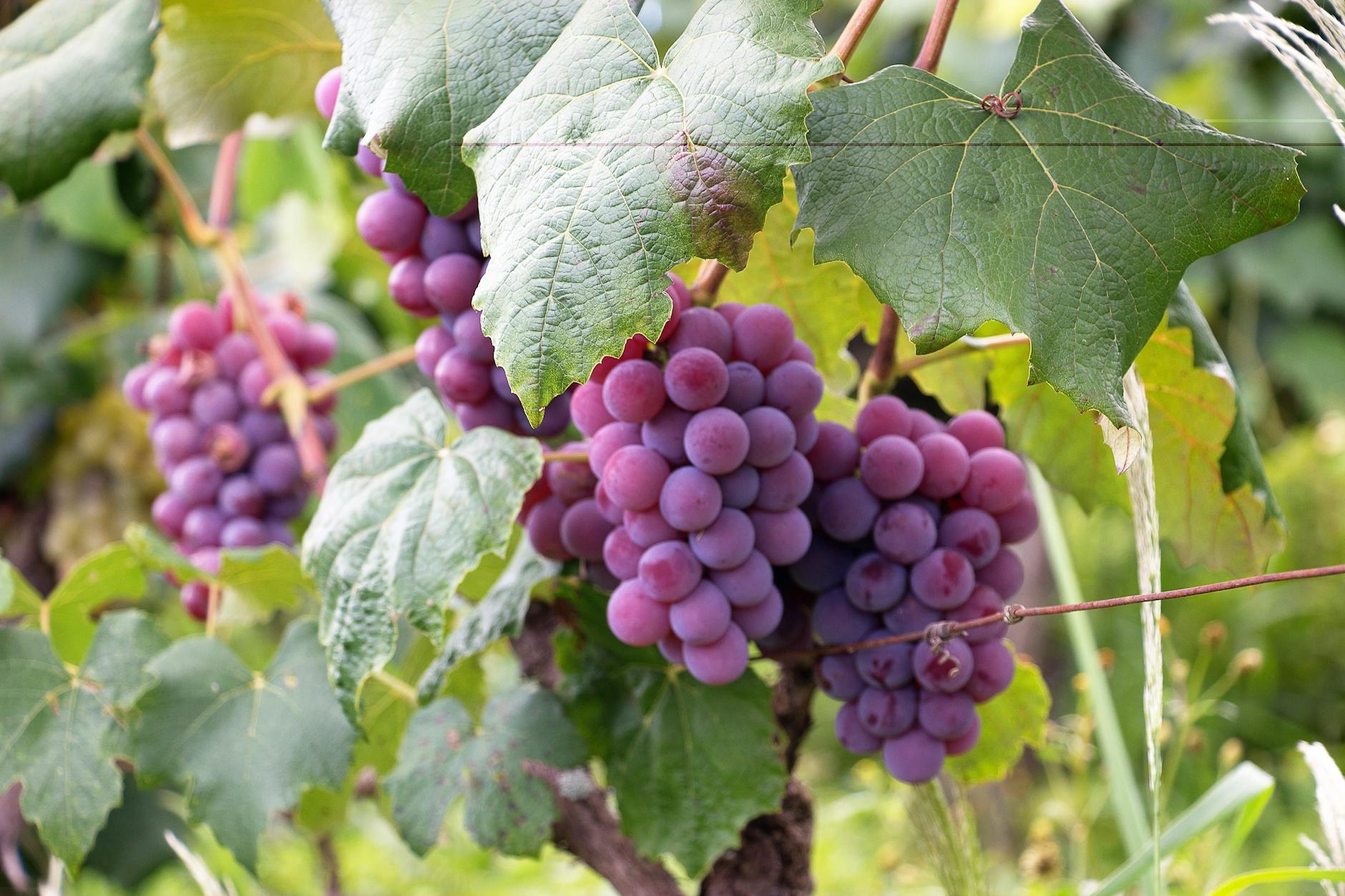 This is one climbing plant worthy of both your arbor and your palate. Growing it is fairly easy too. Just make sure to do regular pruning if you want to let it produce quality fruit yields and to keep it healthy.
Learn how to build a grape arbor in this practical garden season guide.
Learn how to train the vine of a climbing plant in this video from Howcast:
Finally decided to add a climbing plant in your beautiful garden? With this extensive selection, I'm sure growing climbing plants will soon make it to your gardening activity list!
Got enchanted with these flowering vines? Which of them are you planning to plant first in your garden? Type in your thoughts by posting them in the comments section below!
Check out some metal arbor ideas here for a climbing plant to cling to.
Featured image via Deborah Silver & Co.