Have you been wanting to learn how to store pomegranate seeds this fall?
Pomegranates are in season this September. And I'm pretty sure this fruit is common during the fall even if you're not from California and Arizona where it's originally cultivated. So learning how to store pomegranate seeds couldn't come any better than in this season.
If you want your own healthy supply of pomegranate seeds all through winter, then check this garden season tip. Just read on to get your family well supplied with nutritious fruits as any good momma does.
How To Store Pomegranate Seeds | Garden Season Tips
It's always satisfying when you know you're feeding your family clean and healthy food. But what about during winter when fruits and vegetables don't really grow?
Canning lets you give your family fruits and vegetables even when they're not in season. And when it comes to fruits, this guide on how to store seeds will give you another great option. Give it a try through these simple steps and great tips.
Growing Pomegranate
If you love pomegranates, then you must be interested in growing them. Pomegranates can be grown in dry areas like in some parts of Arizona or California.
Health Benefits Of Pomegranate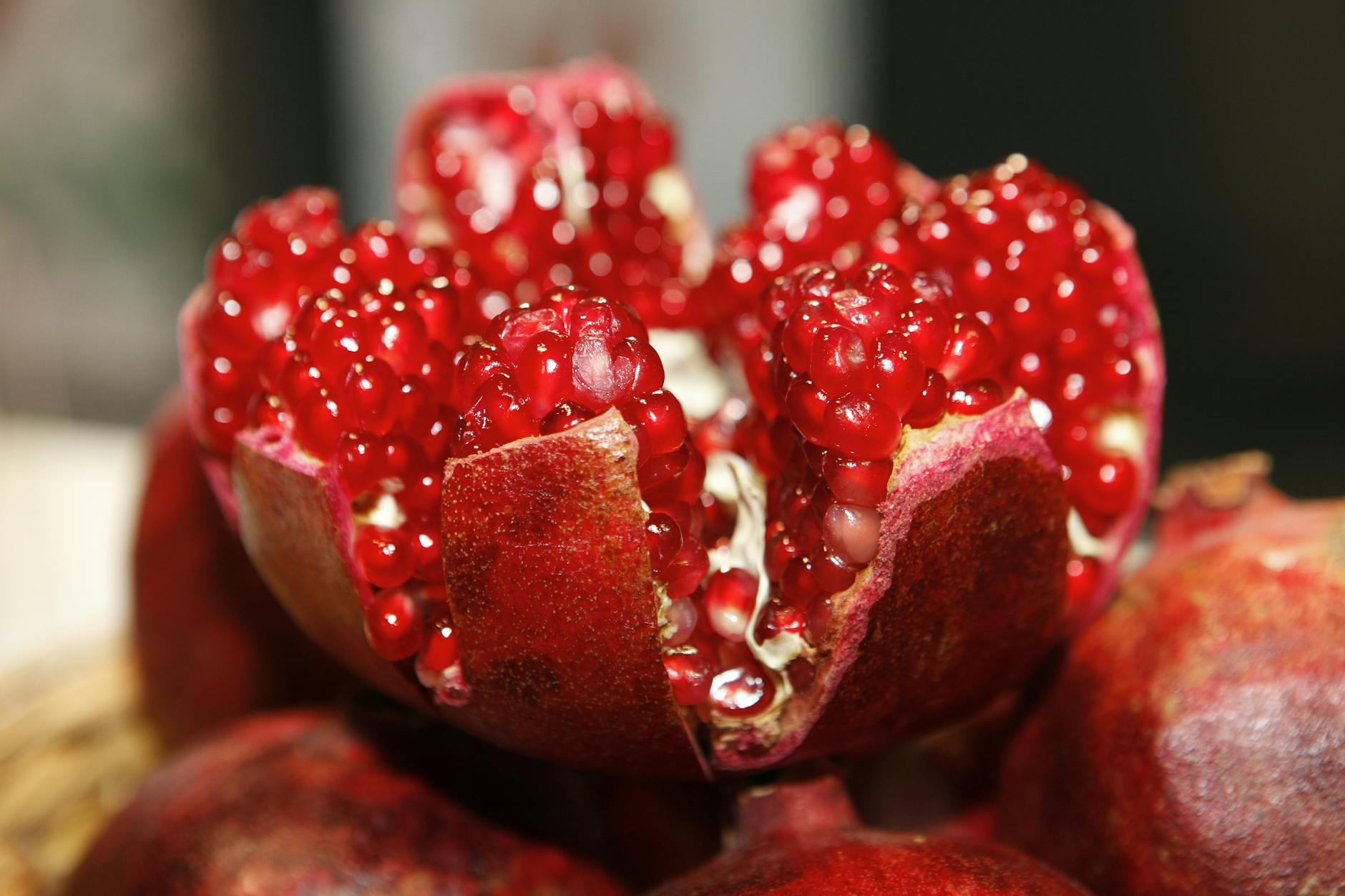 Pomegranates have been dubbed one of the "superfoods" because they're packed with vitamins, minerals, and medicinal properties. They're also part of scientific studies on searching for a cure to certain cancers and heart diseases.
How To Remove Pomegranate Seeds
You can always pluck the seeds from the pomegranate, but that could be tedious.
Learn how to remove the seeds from the fruit with the simple steps below.
Step 1. Freeze Whole Pomegranate Fruits
You'll have more success with this method if you freeze the whole pomegranate fruit first. Check out these helpful tips below.
Choose pomegranates with an even red color, and are firm and heavy.
Wash the pomegranates first, and pat dry before packing in tightly-sealed containers.
Pomegranates can be kept in the freezer for two months.
Mark the date in your pomegranate packages to make sure they're used within two months.
Step 2. Cut Pomegranate In Half
Next is to simply cut across the fruit to cut it in half. Cutting it horizontally would be ideal for the method we will use for removing the seeds.
Step 3. Tap The Seeds Off The Fruit
Now place one-half of the fruit in your palm with a bowl underneath. With the aid of a wooden spoon or spatula, wack the top of the fruit gently but firmly.
Seeds or arils will start dropping off the fruit easily.
Step 4. Collect Pomegranate Seeds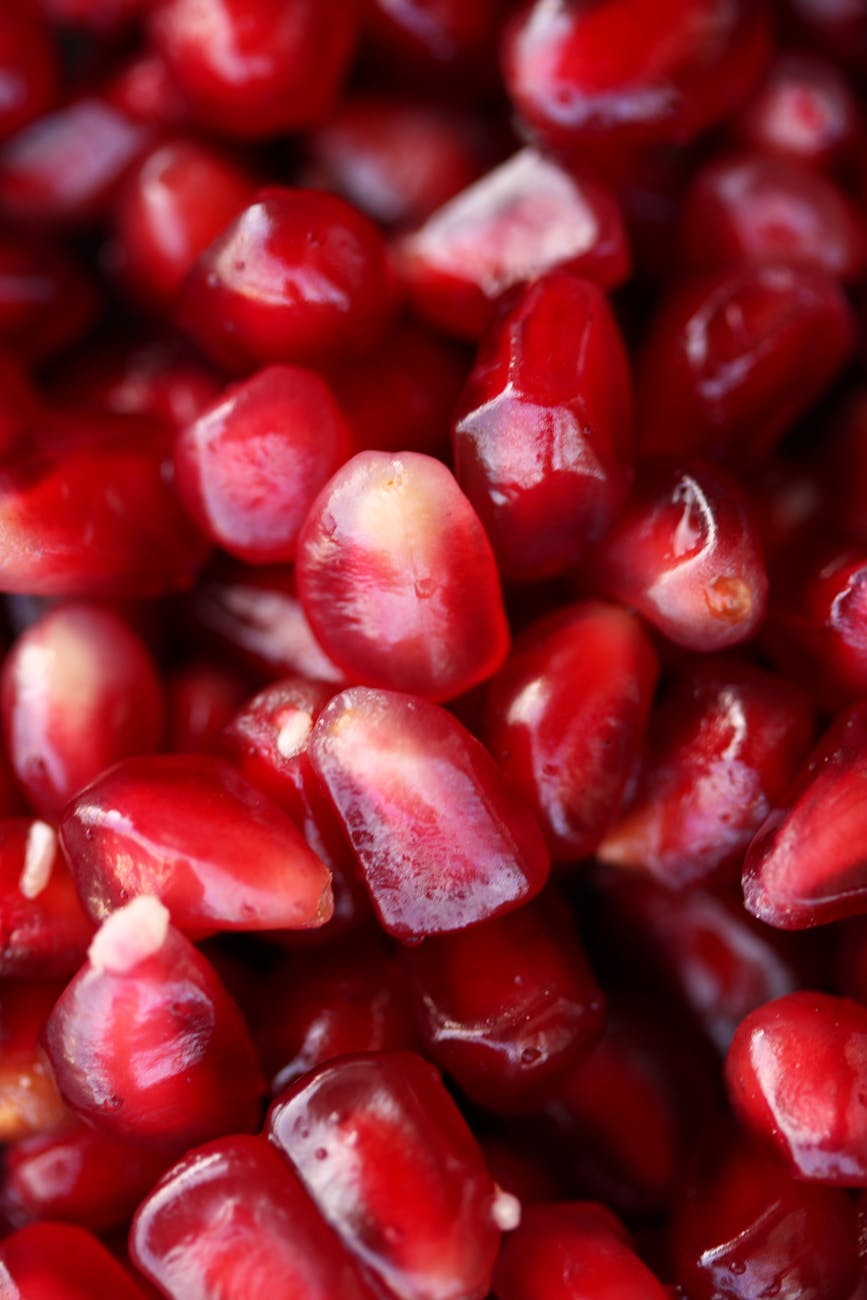 Some white membrane will mix in with the seeds. Just pick out these particles, and discard.
Now, line a cookie sheet with wax papers, and spread the pomegranate seeds or arils. Spread the seeds over the wax paper and freeze uncovered for 1 to 2 hours.
Watch the whole process of removing pomegranate seeds in this video from Whole and Balanced Life:
Now let's proceed with the rest of the steps on how to store pomegranate seeds.
Pack Pomegranate Seeds In Plastic Bag
You can now collect the seeds, and pack them in Ziplock plastic bags. Make sure to press the air out of the bag to keep the seeds in an airtight state.
Store Pomegranate Seeds In Freezer
Lastly, keep your pomegranate seeds or arils in the freezer. They can be stored this way for up to a year!
Now you'll have a steady supply of fruity goodness for your family to enjoy.
Ways To Prepare Pomegranate Seeds
The sweet and juicy arils or seeds of pomegranates are popular as a salad condiment and as  an ingredient of many of the tastiest and Mediterranean dishes.
Try this tasty pomegranate frozen cocktail and brunch menu with pomegranate.
Check this video out from Whole and Balanced Life for the complete guide:
If you haven't tried this healthy discovery, then it's high time you do. Your breakfast bowl will taste even better with pomegranate seeds sprinkled over it. You'll be trying to grow pomegranates sooner too, once you've learned how to store pomegranate seeds.
How do you enjoy pomegranate seeds? I'm interested to know. Share your thoughts by posting a comment below.
You might be interested in storing seeds from essential herbs too.
Find the tips informative? I'm sure you'll also learn more from these:
5 Amazing Benefits Of Chia Seeds Will Have You Growing Them
9 Health Benefits Of Beets You Didn't Know | Fall Gardening Ideas
Benefits of Garlic | Homesteading Tips
Originally posted on September 30, 2016 @ 6:06 AM