Wouldn't you want to just pick and bring in a bowl of beautiful cherries from your very own tree? Scroll on for a Garden Season guide in growing cherry trees from seeds!
Growing Cherry Trees From Seeds: Learn the Basics
Normally, a cherry tree can grow up to 30 feet tall. Come spring time, the fruit will mature and is ready for harvest during late spring. Aside from the delicious cherry fruit, another great thing about the cherry tree is its wood which is hard enough to qualify as an excellent lumber for your home furniture or a fabulous wooden swing set for your garden. It can also be a good firewood, perfect to warm you up this winter!
Ready to enjoy your very own hand-picked cherries? Learn growing cherry trees from seeds now and take delight in munching those yummy fruits as you read on.
Two Categories of Cherries
While there are a thousand different types of cherries, there are two basic categories you should know: sweet cherries and sour cherries. Sweet cherries are the ones you can eat fresh from the tree while the sour cherries are usually used in baking. If you want to grow a cherry tree, you need to determine which category you like. Just like most home gardeners, I prefer sweet cherries over the sour ones.
Once you're decided on what type of cherry you want to plant, it's time to proceed with the following steps.
Step 1: Determine Your Hardiness Zone
To ensure the success of growing cherry trees in your backyard, check first if it's best to grow one in your region. Determining your hardiness zone can help you decide if it's best to grow a tree in your home. Sweet cherries grow best in zones 5 to 7 while sour cherries grow best in zones 4 to 6.
Step 2: Eat Cherries
This step is the most exciting and fun part (my favorite step, too!) in growing cherry trees from seeds! Munch on those delicious cherries and save the pits for the succeeding steps. I would highly recommend for you to use freshly picked cherries from your neighborhood or you can also buy from the farmers market.
Refrain from using stored cherries since these are refrigerated and can be unreliable to start and successfully grow seeds from them.
Step 3: Soak The Pits
Place the cherry pits you saved in a bowl and let them soak in a warm water for about five minutes. Afterward, gently scrub the pits to remove any remaining fruit clinging. Once the pits are clean, spread them out on a paper towel. Place the pits in a warm area where you can let it dry for about 3 to 5 days.
Step 4: Transfer Pits Into A Plastic Container
When your dried pits are ready, transfer it to a plastic container. Label the container and make sure it is tightly sealed. You can let the seeds undergo the natural stratification process especially now that it's winter season, or you can do it artificially by storing the cherry pits inside your refrigerator for about 10 weeks. Storing your cherry pits in the refrigerator mimics the natural process occurring during winter, before the seed germination in spring time.
Now, you're halfway through growing cherry trees from seeds. It's now time to plant those seeds! Ready? Scroll on!
Step 5: Seed Planting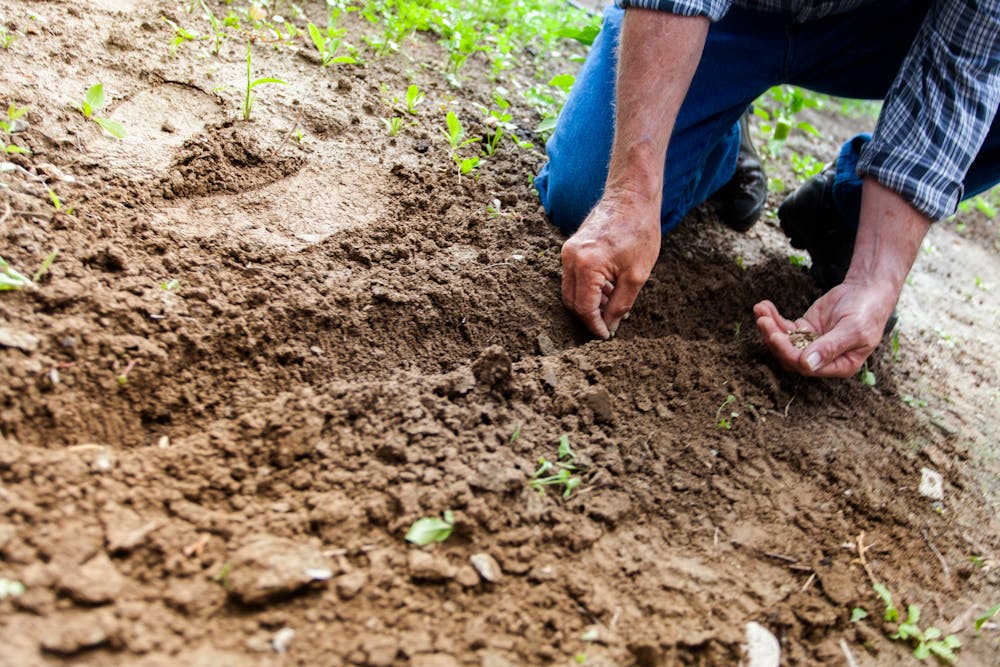 Once the stratification process is done, you can now remove the cherry pits from the plastic container and let them come to room temperature. The seeds are now ready for planting! In a small container, plant about 2 to 3 cherry pits and water them. Remember to keep the soil moist.
Step 6: Transplant Outside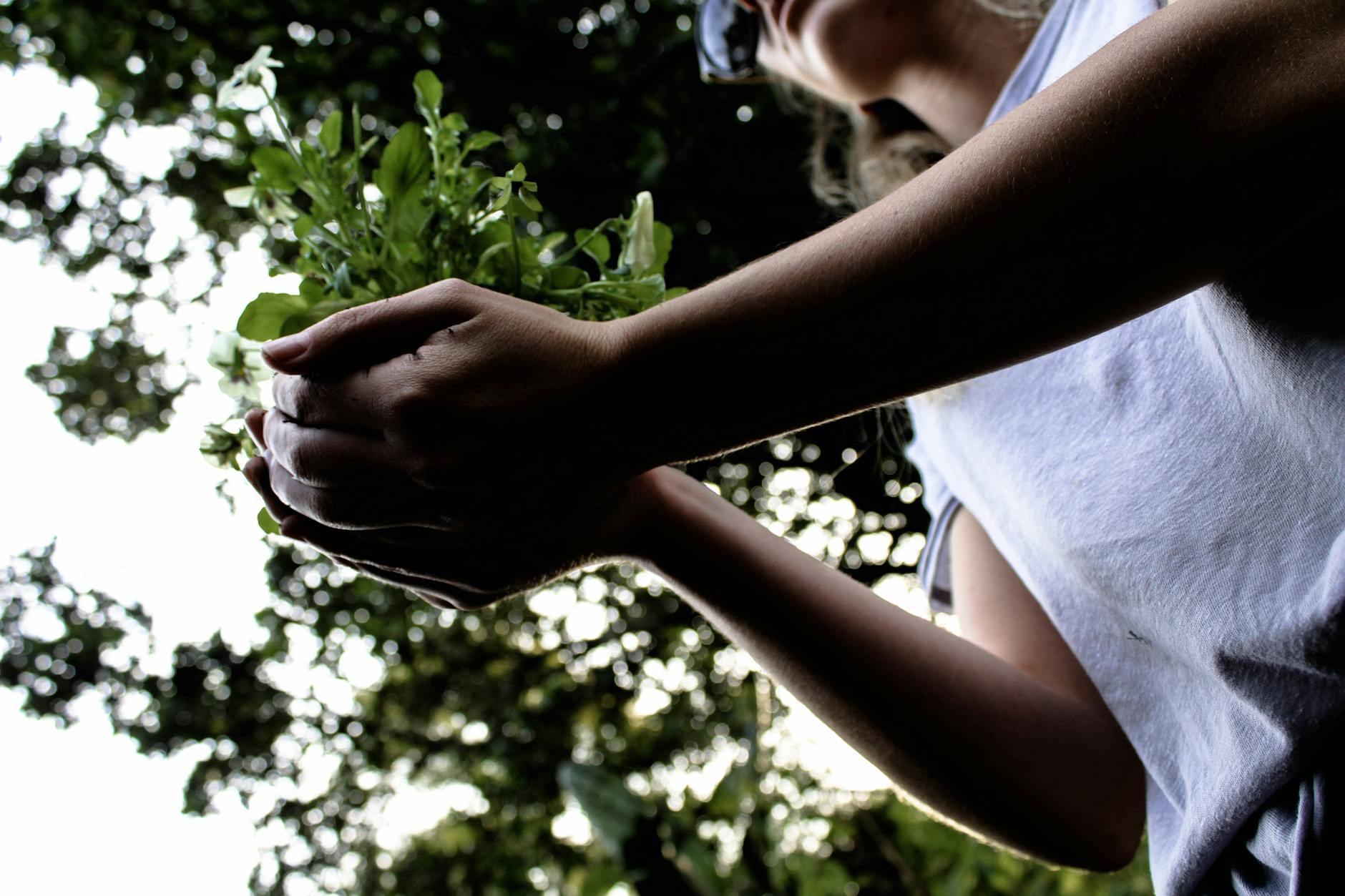 When your seedlings are about 2 to 3 inches tall, thin them. Remove the weakest ones while leaving the strongest seedlings in the container. Place the seedlings in a sunny corner of your house and once there are no more signs of danger of frost in your region, you can now transplant the seedlings outside. If you wish to plant multiple trees, you should at least give a 20 feet distance.
Some Planting Tips
While growing cherry trees from seeds can be quite easy, you need to take note of some things to ensure the successful growth of your plant. See below for some useful tips and reminders:
It is best to plant a cherry tree during late fall or early spring. Normally, the ground has high-moisture content and soft during this season.
Plant your cherry tree where it can catch sunlight and in areas with good air circulation.
Cherry trees prefer well-drained, fertile, and deep soil.
Keep the soil moist by applying mulch.
Protect your cherry fruit from birds by draping a net over the tree.
Watch this video to see how to transplant a cherry tree:
Growing cherry trees from seeds is fairly simple, right? Probably, the hard part is waiting for those delicious cherry crops! And, when those crops start growing, warding off birds will be another issue. You must also keep in mind that the tree you planted might not produce the same quality of fruit as its parent plant.
How about growing apples next?
Do you have some tips on growing cherry trees from seeds? Are you planning on planting one in your backyard? Let me have a glimpse of your beautiful tree and share your insights in the comments box below!
While growing cherry trees can be a whole lot fun, you might want to learn how to grow strawberries as well. Check here for some tips for growing healthy strawberries!
For more gardening tips and tricks, follow Garden Season on Facebook, Twitter, Instagram, and Pinterest!