Want to know how to grow apples from seeds? It's easy, simple, and readily available. Instead of throwing those seeds, I'm growing some more apples from them. Besides, we can never have enough trees. The more apple trees, the better. Grow an orchard and learn how to grow apples with this simple growing guide.
Learn How To Grow Apples The Easy Way

I knew my kid was a green thumb when he took some apple seeds and asked if they would grow into trees. Although it was not the best planting method considering plant traits that did not stop me from helping him grow his first plant. What I look forward to are the apple blossoms which I think would look great in my garden landscape in winter. Don't throw those apple seeds away but grow them instead with your family. I'm pretty sure they'll enjoy it as much as we did. Read on to know how to grow apples from seeds.
Tips And Tricks For Growing Apples From Seeds
Before the thought of a heavily-laden fruit tree gets you excited, there are some helpful points you need to consider when growing apples from seeds. Check them all out so you'll know what to expect for a successful apple tree planting.
Bear in mind that the seeds will not take after the traits of the fruit or the parent tree even if you pick the best-tasting apples.
It is best to grow seeds from apple varieties which are suited to your area or growing zone.
Apple trees are not self-pollinating or they need another tree to help with fruit-bearing. It is best to grow apple trees in pairs.
Growing apples from seeds will need enough space since they will fully grow to about 9 meters taking up much space.
Apples grown from seed will take 8 to 10 years to bear fruits.
How To Grow Apples In Three Simple Steps
Thing You Will Need For Growing Apples From Seeds
Store-bought apples
Paring knife
Water
Container or planter
Potting Soil
Step 1. Take Seeds From The Apples
Get your apples either from your existing fruit tree or from store-bought ones.
Take a knife and cut the apple into wedges but try not to cut through the center.
Collect the seeds as you go along and as you enjoy the fruit slices.
Step 2. Prepare Soil Planter
Prepare a container for growing the seeds from recycled materials which would be ideal since the seedlings won't stay for long.
Add potting mix soil to the container making sure the container has lots of holes for drainage.
Any soil will do as long as the water drains easily but not quickly and avoid adding fertilizer.
Step 3. Plant Apple Seeds
Poke holes in the soil at least an inch deep.
Drop the apple seeds in the holes then gently cover with soil.
Give the soil a good watering to settle the seeds and the soil.
Apple Seedlings In Three Weeks
There you have it! How to grow apples from seeds as easy as one, two, three. Read further for tips and guide in transplanting apple seedlings.
Check the step by step guide here in this video from Gardener's Land:
Transplanting Apple Seedlings
Step 1. Choose The Best Apple Seedlings
In about two to three weeks, the seeds will have sprouted and have grown three to four true leaves which mean they will need to be transferred. The seedlings should be transferred to a spacious container to give more room to grow.
Step 2. Take The Apple Seedlings Out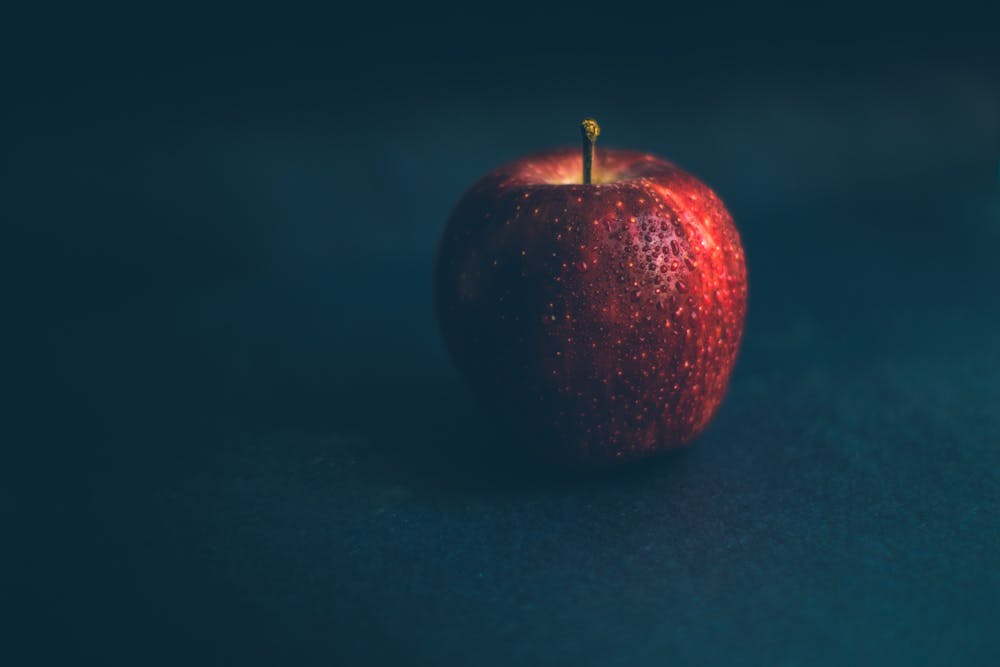 Choose the tallest and healthiest or the best seedling in the container. Poke holes around a seedling to loosen the soil then gently take out the seedling.
Step 3. Transfer Seedlings To A New Planter
Poke holes in the new planters deep enough for the seedling roots. Gently drop the seedling up to the base and cover with soil. Gently firm the soil around the seedlings to set the plants and water thoroughly.
Tips For Transplanting Apple Seedlings
So this is how you grow apples from seeds! In about two weeks, the seedlings will grow to about two inches tall. The apple seedlings are ready for transplant when they've fully grown and won't be mistaken as weeds out in the open garden.
Bear in mind that most apple varieties are cool season fruits. It would be best to start seeds in the fall so they can be established before winter. Late winter or early spring would also be a great time to transplant apple seedlings outdoors.
View the full guide for transplanting apple seedlings here in this video from Gardener's Land:
Now you know how to grow apples from seeds. If we can't have enough of trees, we can't have enough of apples too. Apple pies, apple cider vinegar, and other apple recipes are just some of what we can look forward to with hordes of apples. Enjoy growing apples and enjoy the fruits soon!
Have you tried growing apples from seeds? Tell me about it by posting in the comments section below.
Want to grow fruits which give yields in a shorter period? Try growing strawberries indoors to enjoy fruits sooner.
Make sure to like and follow me on Facebook, Instagram, Pinterest, and Twitter for more gardening tips!