In need of more garden ideas for thanksgiving? Good thing I've been searching for some simple, easy, yet interesting garden ideas for Thanksgiving myself so I can share it to all of you!
With a lot of things to do and prepare for this holiday, I wanted garden ideas that can be put up fast. Fortunately, these garden ideas make use of materials already present in my garden and home. Our harvest, plants, and household materials are all ready for these garden ideas for Thanksgiving.
Whether you prefer the classic designs or want some new and fresh ideas, you'll find these designs delightful yet practical. Check out these inspiring designs for your garden in these 9 garden ideas for thanksgiving.
Great Garden Ideas You Can Do For Thanksgiving
Thanksgiving traces its roots to the celebration of a bountiful harvest. So it's only fitting and proper to celebrate this day with pride as gardeners. With this thought in mind, I'm totally dressing up my place for the occasion with my garden harvest.
I've got some orange pumpkins of different shapes but my white pumpkins will dominate. Along with my corns and other vegetables, they'll be on display this Thanksgiving first before they go into storage.
While thanksgiving is a once-in-a-year occasion, you don't need to go over the top to decorate. Not on the expenses at least. But great garden ideas for thanksgiving can be achieved without spending so much. Find out how as you read on.
1. High Tunnel Thanksgiving Decor Ideas
[instagram url=https://www.instagram.com/p/BjDg5cYA5km/ hidecaption=true width=625]
Most times we really want to go grand on our thanksgiving decor but at the same time, we also don't want too much clutter. If you've got an empty high tunnel greenhouse, then your problem just got solved. You can now decorate and use the place as a venue for your Thanksgiving party and then for the Christmas party after. Use some fall garden decor, add hints of Thanksgiving, then replace it with Christmas decor after Thanksgiving.
2. Thanksgiving Container Garden Ideas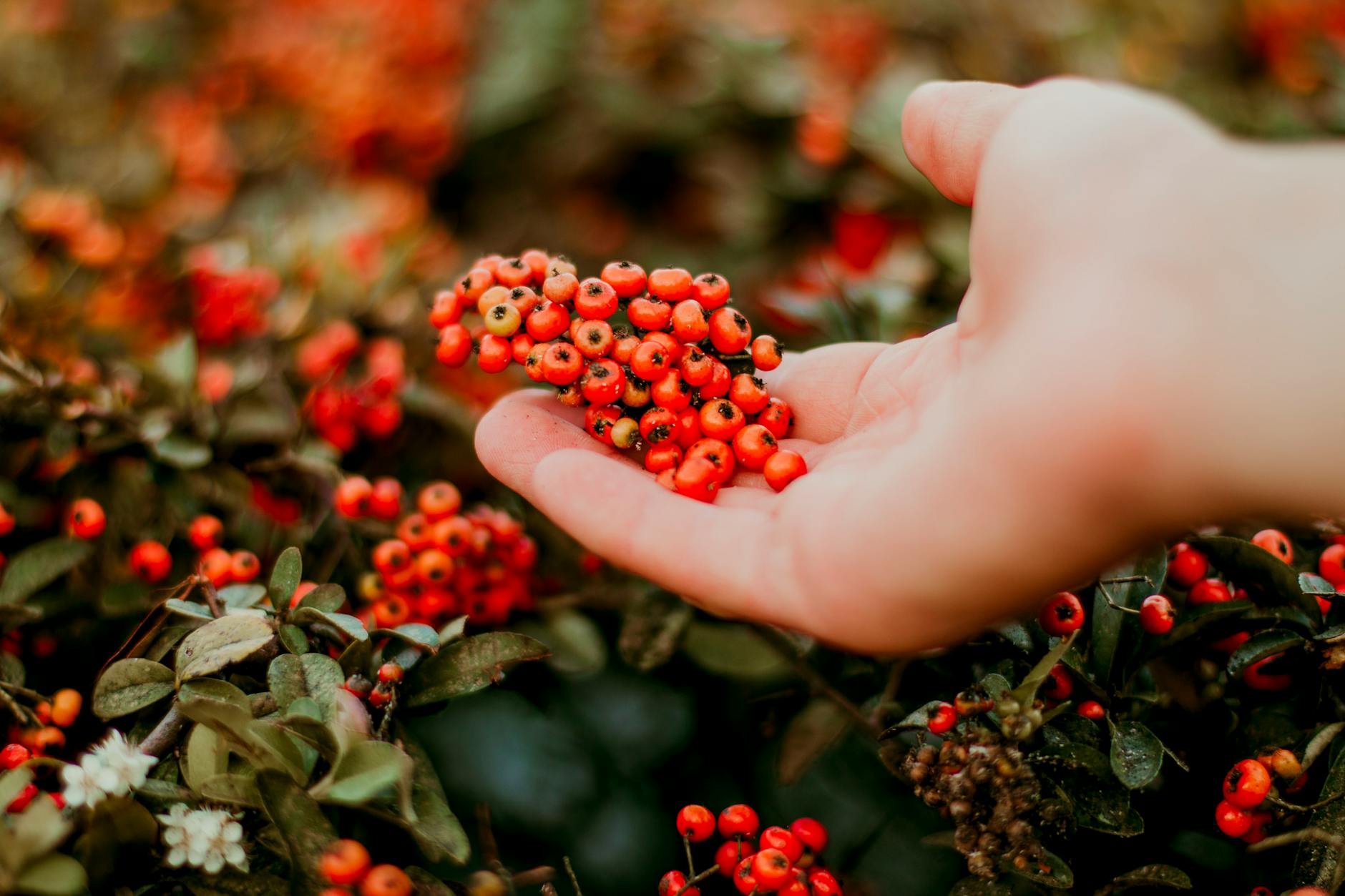 It's easy to design a garden for Thanksgiving especially if you've got fall containers planted beforehand. Warm autumn colored plants like Mums, Holly, and Maple leaves will signify a fall garden great for Thanksgiving.
You can place these containers in your pathway or along your porch.
3. Front Porch Ideas For Thanksgiving
[instagram url=https://www.instagram.com/p/B-VHitIJKqX/ hidecaption=true width=625]
The great thing with Halloween and Thanksgiving in succession is that you can put up fall decorations for both occasions. In fact, with added garden lights and Hollies, it can go all the way until Christmas. Pumpkins and autumn plant colors also give a rustic charm to a Thanksgiving garden–which how this Holiday should always be through the years.
4. Front Door Ideas For Thanksgiving
[instagram url=https://www.instagram.com/p/CFo9yfrDojS/ hidecaption=true width=625]
Nothing says welcome to your guests better than a well-decorated front porch or door. Having some potted Chrysanthemums in handy for a quick and easy design will help.
Keep the spirit of Thanksgiving in the air with a display of your garden harvests. Even dried up corn stalks can add to the feel of a good harvest this season.
5. Thanksgiving Garden Lightings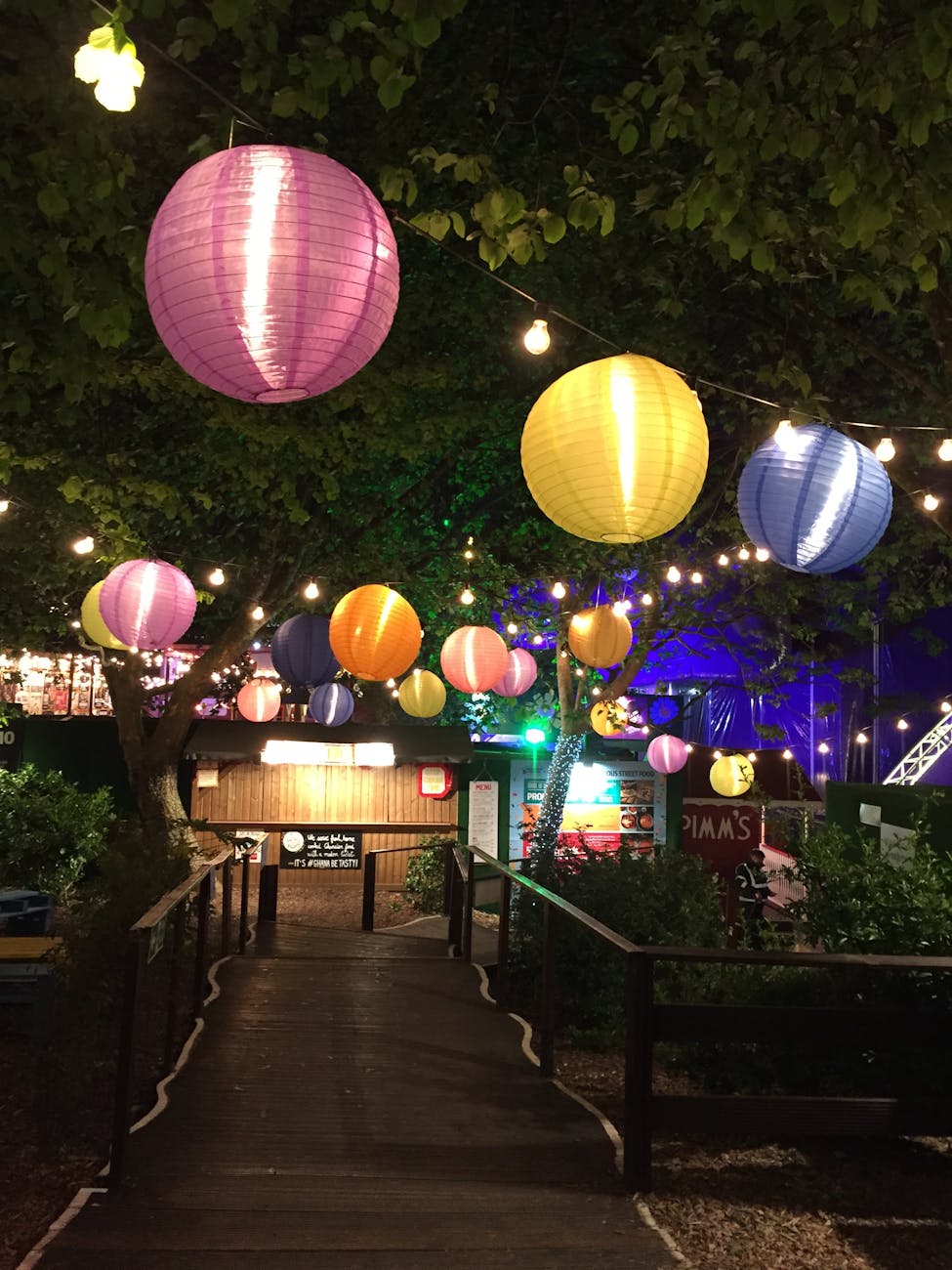 Since days are shorter in the fall and winter season, light up your garden with outdoor lights for impact. This is one way to reuse your mason jars as candle holders. Line up the path in your garden to your home for a more inviting feel.
Why not try these DIY glowing mushrooms for your garden this Thanksgiving too. After all, mushrooms are a gardener's delight.
6. Yard Thanksgiving
Scarecrows aren't just for Halloween. In fact, they're better off as garden decor for thanksgiving. They protect our crops after all, so we can have a good harvest. Well, just make them look friendlier for Thanksgiving and not scary as they would be over Halloween. If you've got old gardening overalls then you can easily stuff them with corn husks for a scarecrow idea.
7. Thanksgiving Signs In The Garden
A garden for Thanksgiving doesn't have to be all about plants, some warm and friendly words are just as beautiful. Be playful with your garden landscape and put up signs in pallets of just about anything Thanksgiving. You can repurpose old pallets, wood post, and fence for this project.
8. Decorative Pumpkin Ideas
What better represents harvest than pumpkins. Decorating your garden with pumpkin for thanksgiving is practical and timely. You won't have a hard time pulling this design off if you had planted a pumpkin patch in time. With lots of harvests, it is but satisfying to be able to show them off.
Take this pyramid or Christmas tree design as an inspiration to show the fruits of your labor this thanksgiving. Curing your pumpkins before storage or for decorative purposes helps it achieve the desired orange color and stores longer.
9. Haycart In The Garden

Have fun with your garden landscaping this Thanksgiving by adding some adorable scarecrows. This haycart is definitely a great symbol for harvest and our gratefulness for it. Put up a hayride theme in your garden by laying out straws, pumpkins, and scarecrows.
Decorate a thanksgiving succulent cornucopia and learn how to do it in this video from Garden Answer:
Thanksgiving centers on being grateful for a bountiful harvest, thus your garden plays a crucial role in Thanksgiving decoration. Express your gratefulness in your Thanksgiving garden with your actual harvest. All the things you need for a great landscape this Thanksgiving is in your garden. I hope these garden ideas for Thanksgiving were helpful to you just as they had been to me. Happy Thanksgiving everyone!
Were these garden ideas for thanksgiving helpful to you? Which among the ideas did you like so far? Share your thoughts by posting it in the comments section below. 
Grow yourself some fall container gardens as practical garden decorations which can be used for Halloween, Thanksgiving and even Christmas.