Gardening won't be that all easy for everything in it takes time. It's not like you can plant something and expect it to bloom the next day. They say "Patience is a virtue" but you don't have to wait in vain until everything looks artsy and aesthetically pleasing. Here are some of the anticipated top garden trends for 2017 you can use in arranging your garden as you wait for those plants to flourish!
Just like fashion trends, garden trends also change from time to time. If you're one of those green thumbs like me who is particular with the "what's in" and "what's out" in gardening, you might want to scroll on and find out which garden designs you should anticipate this year.
Top Garden Trends for 2017 You Should Expect to See
As we all start the new year, this might just be the perfect time to jumpstart your dream garden. Or, if you already have one, why not redesign your garden for a new look? What I love about entering the new year is you get to have a fresh start and make up for the things you weren't able to do the previous year. Perhaps the fresh start you need is to have a fresh design for your garden. If you need some inspiration, scroll on and learn some of the top garden trends for 2017!
1. Natural Resources
You may call this garden design old-fashioned but hey, people are into it. The natural look of a DIY wooden bench, scattered rocks, and a wooden swing. People are looking for something real and organic. Something that would make you feel like you're really out and one with nature and not just the "I've got a piece of the forest on my lawn" feel.
2. Color Blocking
Imagine a painting of a plant with a bright, solid color as its background, only it'll be in 3D. Color blocking highlights a plant or an area in a simple and inexpensive artistic way. Paint the whole wall in one color and paint a block of wood or a hanging planter where you'll be putting the plant with a different color. Those 3D-painting-like hanging plants will surely turn your visitors' heads!
3. Go Local
You would never go wrong supporting your own so why not go local? Garden designers are showing interest in locally sourced plants and materials. The good thing about these local plants is they are already used to the environment you live in and would be easy to care for, resulting in a beautiful and healthy garden.
4. Outside In
Nature is relaxing, so why don't you bring it inside your home? The key is decorating correctly by combining plants that go well together. Include unique planters and fancy pots as well for a more appealing look.
I'm thinking of having air-purifying plants such as the Peace Lily or the Florist's Chrysanthemum for an indoor garden. If you like, you can also add indoor crops like beets and strawberries. Indoor gardening is actually wise during this winter season as most plants can't stand the cold outside.
5. Cozy Seats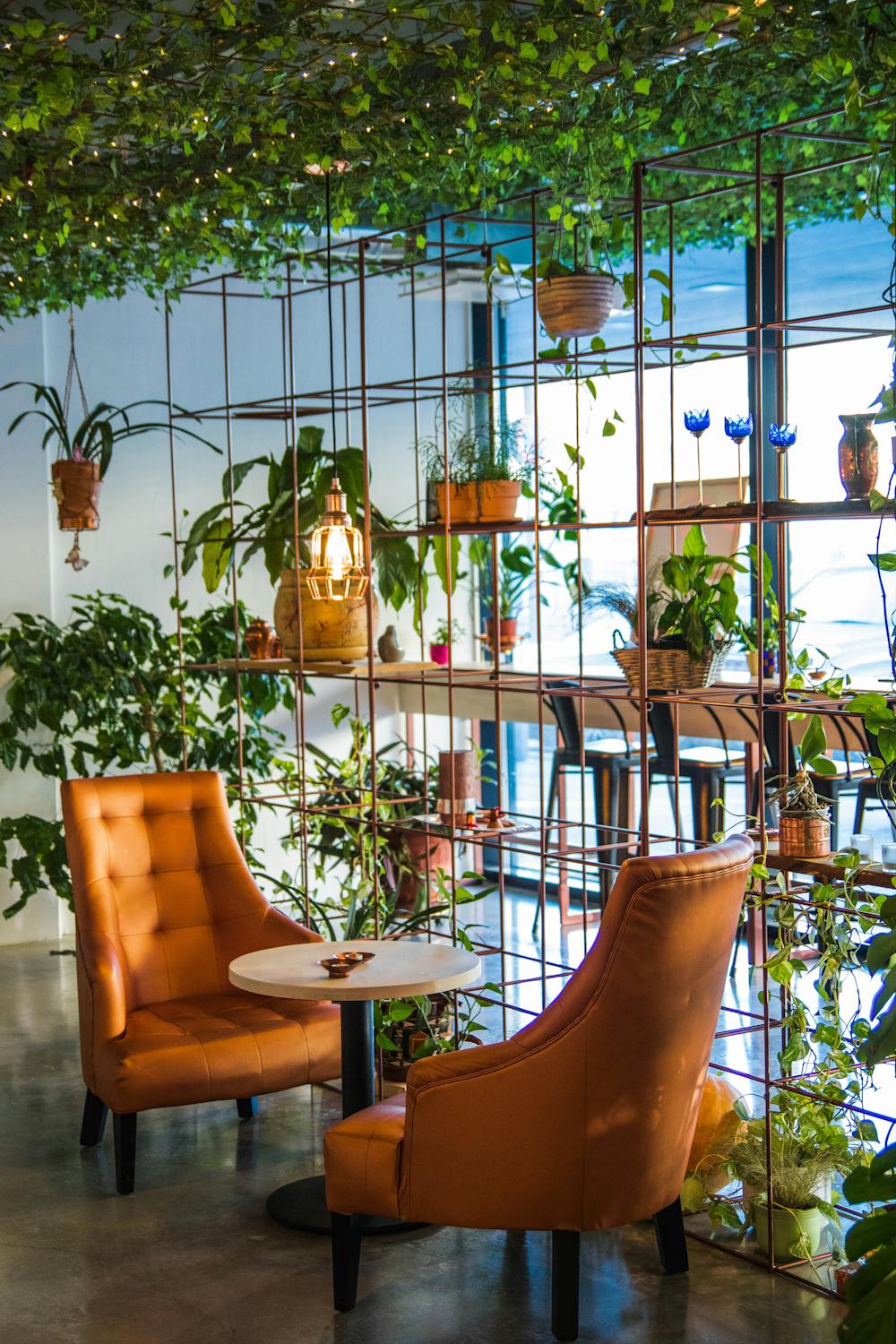 Having the right couch and swing seats can definitely affect one's mood. You can really enjoy your garden if you're feeling comfy on those seats. Have lanterns on the side and a cushioned seat. It would feel better than just laying on a full lawn grass. With that fluffy cushion, you'd still be surrounded by your most loved plants but with the added comfort.
Want to attract positive energy in your home? Learn about which plants to put in your garden in this video:
These are some of the anticipated top garden trends for 2017 you can use for inspiration. Try combining one with the other and create something new. What's important is you could come up with something that feels like home to you. Enjoy this new year with your cozy and beautiful garden. I'll probably go outside in and start my indoor garden this year!
What among these top garden trends for 2017 is your favorite? Are you ready to start this year fresh by redesigning your garden? Let me have a glimpse of your own paradise and share your thoughts in the comments section below!
Do you have a limited space and afraid you can't make your own garden? Worry no more as you check out these small garden ideas and tips!