Broccoli is a member of the brassica family which means it requires the cool temperature to grow. Few vegetables can thrive in the cold, so why not seize this opportunity to learn how to grow broccoli during this cold season? Take on growing broccoli this season with this fall vegetable growing guide!
How To Grow Broccoli: Useful Tips and Tricks
It is important to me and pretty sure for every mother to prepare fresh and healthy food for the family. Vegetables are a priority and broccoli tops the list despite a bit of a protest from the little ones.
There's no better time to finally learn how to plant one of the few veggies that grow in the cool temperature such as broccoli than during this cool fall season. You get fresh vegetables and fun times through learning how to grow broccoli!
When To Grow Broccoli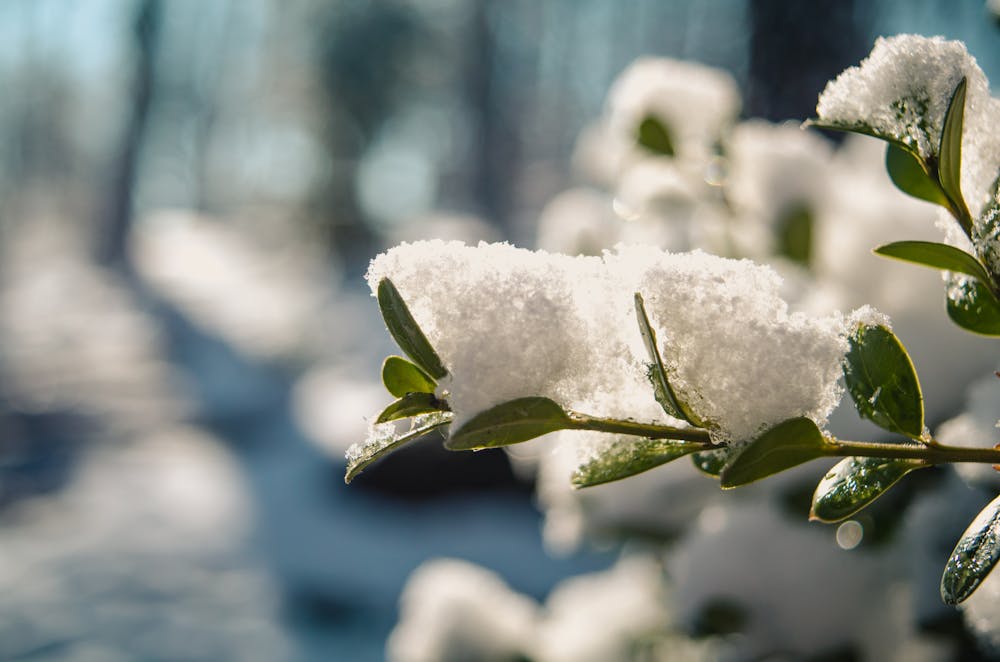 Growing them from seeds would be ideal for fall planting to get away from bolting. On the other hand, for spring planting, growing from transplant started indoors during winter is the best way.
Determining the hardiness zone of your area will also allow you to know the ideal time for growing broccoli.
Broccoli Varieties
Calabrese broccoli would be ideal for over-wintering since the taste and texture are improved with light frost. While early varieties such as Blue Wind and De Cicco are also great especially for home gardeners. Other broccoli varieties also include the Purple varieties and sprouting broccoli.
Heirloom Sprouting & Microgreen Seed Variety Pack | Contains Waltham 29 Broccoli Sprouting Seeds, Rainbow Radish Sprouting Seeds Mix & Superfood Microgreen Mix | Non-GMO | Rainbow Heirloom Seed Co.
OUR CLASSIC VARIETY PACK contains a well-balanced assortment of seeds for sprouting and microgreens. All heirloom & non-GMO seeds grown in the USA. Gift-worthy packaging if you want to share!
SUPERFOOD MICROGREEN MIX is a colorful & delicious blend that contains broccoli seeds, radish, purple kohlrabi, collard & turnip. A favorite mix for growing microgreens. 4 oz resealable pouch.
RAINBOW RADISH is a zesty sprouting mix that adds just the right spice & color to your dish. Contains our top 3 heirloom radish varieties. Perfect for both sprouting & microgreens. 4 oz resealable pouch.
WALTHAM 29 Broccoli Seeds are a top heirloom variety. Sulforaphane rich, broccoli sprouts are a popular choice for many. Excellent for both sprouting & microgreens. 4 oz resealable pouch.
TOP QUALITY SEEDS for growing with high germination rates. Brought to you by family farmers who have been growing for generations. We offer full customer support & will do whatever we can to make sure you're growing your best ever! We're always here to help.
How To Grow Broccoli From Seeds
In this growing guide, we'll be sampling on the Sun King Hybrid variety. Take note each broccoli variety may vary in their maturity and harvest period.
Step 1. Starting Seeds
Start seeds indoors with an indoor grow light. Put 2 to 3 seeds in each seed starting cell.
A rich compost will be ideal for seed starting as broccoli can be a heavy-feeding plant.
Step 2. Transplanting Seedlings To A Larger Pot
If your soil bed is not yet ready, you'll need to transplant your seedlings in 34 days from sowing to a larger pot. This will allow your broccoli seedlings more room to grow.
Step 3. Growing Broccoli In Raised Bed
Growing a fall vegetable garden or growing broccoli in raised beds would be ideal.
In a raised bed, protection and season extending tools like row covers or homemade greenhouse can be applied. Soil temperature in a raised bed can warm faster or stay warm especially with row covers.
Step 4. Spacing Requirements
You can transplant eight 45-day old broccoli seedlings in 4′ by 4′ raised beds. The seedlings can be planted in a layout as illustrated in this image.
Crowding broccoli may promote bolting and will not produce as many broccoli heads as you'd like.
Step 5. Transplanting Seedlings In A Soil Bed
Transplant broccoli seedlings slightly deeper to establish roots. Fertilize your seedlings three weeks after transplanting.
An organic compost tea or vermicompost tea will be ideal.
Step 6. Broccoli Plant At 81 Days From Sowing
At 81 days, you'll be able to see sprouts growing from your broccoli plants.
Broccoli plant roots can be shallow, so avoid cultivating. You can, however, side dress with compost for more nutrients, and add perlite for improved drainage.
Step 7.  Harvesting Broccoli
Broccoli heads are ready for harvest when they've formed firm and tight heads. Your broccoli plants can, however, continue to develop more shoots which you can harvest and enjoy. Harvest your broccoli in the morning for best taste.
Follow the step by step guide to growing broccoli in this video from California Gardening:
Tips On Watering And Fertilizing
Watering your plants thoroughly will allow for deeper roots that enable more nutrients to be taken by the plant.
When your broccoli starts developing sprouts or florets, watering them directly in the roots will be ideal. Avoid developing florets or heads from getting wet.
Tips On Dealing With Pests And Diseases
One thing great about growing broccoli in raised beds is you limit or properly deal with pests and diseases.
Whether you're growing in a raised bed or directly on the ground, you can place brassica collars in the base of the plants. This'll prevent cabbage root flies from laying eggs in the plant's roots.
Tips On Plant Bolting
Growing broccoli for fall or early winter harvest will minimize plant bolting.
If, however, flowers start growing from the plant, you might want to remove these right away. Doing this prevents butterflies and moths from laying eggs that'll develop into caterpillars.
Tips On Storing Broccoli
Fresh broccoli will store in the refrigerator for up to five days.
You can also store broccoli for up to a year when blanched.
More Tips On How To Grow Broccoli
How-To-Grow-Broccoli_When-To-Plant-Brocolli
Mulching will greatly help your broccoli plants, especially when you have to avoid cultivating because of the shallow roots.
To enjoy more harvest, it would be great to transplant another seedling batch 2 to 3 weeks apart from each batch.
Find out more about broccoli varieties in this video from TheSonoman 1976:
Few vegetables grow in the cool temperature and you're better off growing broccoli– so you can still eat fresh and healthy vegetables even in winter. And best of all is you get to save money when expenses are high in the winter holidays.
Ready to try this? Download this FREE printable and keep track of your plants easily.
Do you have additional tips on how to grow broccoli this season? Have you been growing a fall vegetable garden at home? I'm interested  to know so leave me a comment below!
You might want to grow any of these perennial herbs with broccoli to help prevent pests and diseases. 
For more gardening tips, follow Garden Season on Facebook, Twitter, Instagram, and Pinterest
This post was originally published in October 2016 and has been updated for quality and relevancy.
Featured image via Harvest to Table