Growing parsley should definitely be one of your herb-growing goals this season. Once you know how healthy and flavorful this indoor herb is, you'll enjoy it more than just as a garnish, and you'll want to start growing your own both indoors and outdoors, too.
Tips And Tricks For Growing Parsley All Year Round
While there are dozens of herbs that can be grown easily, parsley is always at the top of my list of herbs to grow. Whether outside or in my indoor herb garden, parsley is a mainstay. All the better in my vegetable garden, when parsley makes such a great companion plant. Not only that, it's been credited as a rich source of antioxidants and heart-friendly vitamins and minerals. Don't miss out on this healthy herb and grow it right in your kitchen with any of these parsley-growing methods!
How To Grow Parsley From Seed
Although parsley seeds can take a frustrating six weeks to germinate, everything will be easy after that long wait. Parsley seeds are so tiny; there are approximately 650 parsley seeds per gram. Plant parsley seeds in spring after all danger of frost has passed. Get these seeds from reputable garden supply stores and follow the simple steps below to grow parsley from seeds.
Step 1. Prepare Plant Bed
Good thing parsley grows well with other vegetables, so you can sow parsley seeds directly in a plant bed with vegetables like carrots, chives, and peas for spring planting. Prepare your plant bed by spreading a thick layer of well-rotted compost in the plant bed, then till the soil.
Step 2. Sowing Parsley Seeds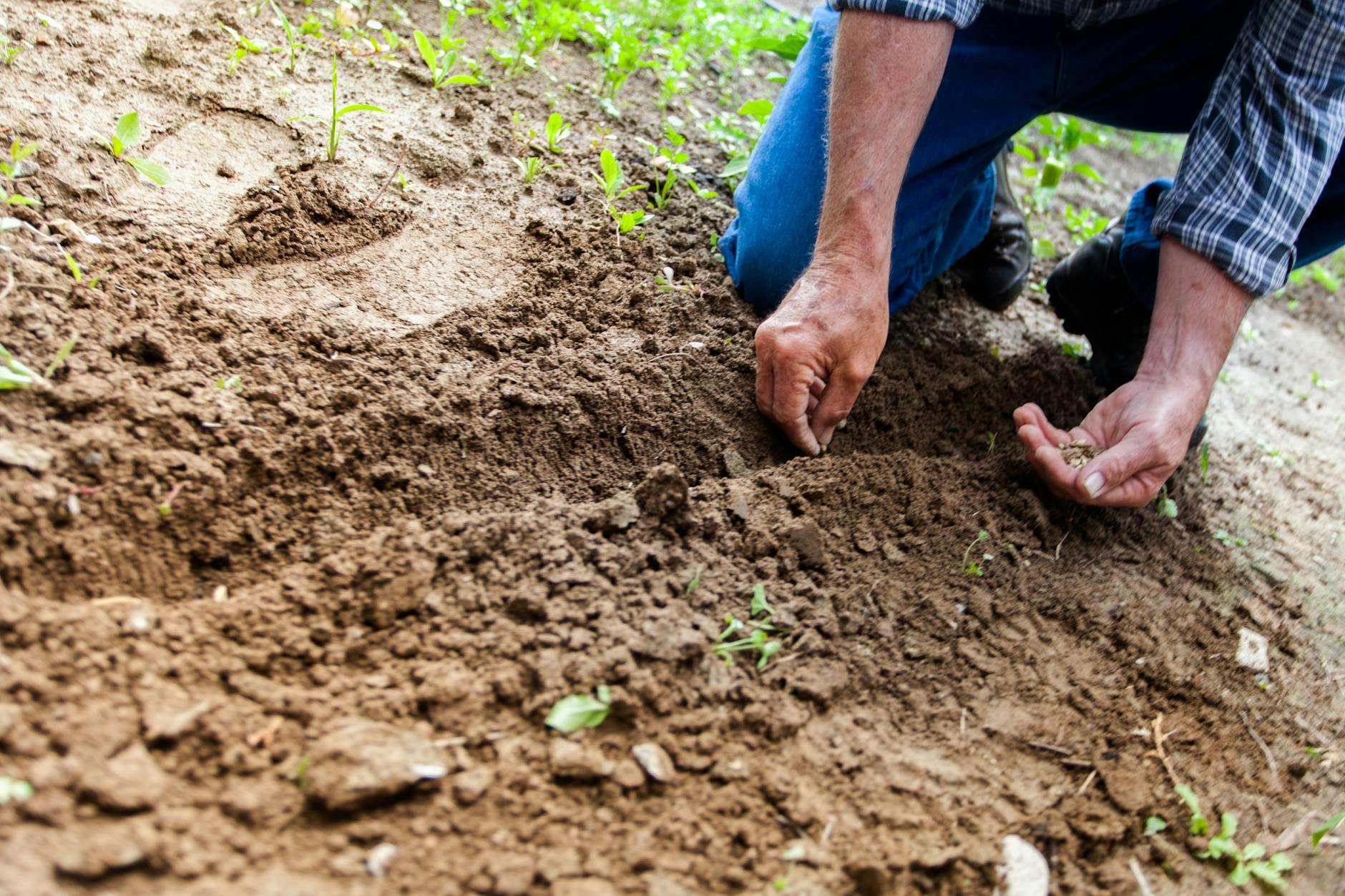 Dig shallow trenches in rows 12 to 18 inches apart by drawing a line along the plant bed with a garden trowel or the tip of a garden hoe. You may soak the seeds overnight in warm water to increase germination rate. You may also mix the seeds with sand to easily sow the seeds along the trench. Gently and evenly sprinkle the seeds along the trenches, then cover with an eighth to a fourth of an inch of soil or compost, before watering to moisten the soil.
Step 3. Thin Parsley Seedlings
Label your plant bed to identify where your plants are since the seeds germinate slowly. Continue watering your parsley plant bed to keep it moist but not soggy. Parsley seedlings look like tiny blades of grass which you can easily mistake for weeds. Wait till the seedlings are 3 inches tall before thinning them so they are spaced six inches apart.
Tips For Growing Parsley From Seeds
Did you know planting parsley at the base of your rose bushes will enhance their fragrance? Parsley also grows well with tomatoes, peppers, and onions, but does not grow well with mint and lettuce. Keep your parsley plant bed moist and free from weeds. You can manually pull out weeds from the plant bed or you can also apply organic mulch in the plant bed. This will keep it moisturized and prevent weed growth.
Regrowing Parsley From Scraps
Parsley is only propagated from seeds, like all members of the carrot family. But you can try to regrow parsley leaves by regrowing the base with the roots. If you've bought parsley with the roots from the market, cut off the top portion with the leaves and leave off at least two inches of the stems from the base, including the roots. Take a container with the right soil requirement and plant the roots with the base. Keep the soil moist and wait for tiny green sprouts to grow in the midsection of the stem cuttings.
Growing Parsley Indoors
Whether you're growing parsley from seeds or a base cutting, you can grow parsley indoors. In fact, parsley makes a great indoor plant and you can find more about indoor herb gardening here. Follow the simple steps to grow parsley indoors below:
For your indoor herb garden, you might want to purchase ceramic pots for a pleasing indoor garden. But, you can also recycle old containers with drainage holes for this purpose. Take out your pots and fill it with potting soil or rich garden soil with compost. Sprinkle parsley seeds on top of the soil then spread a fourth of an inch of compost. Make sure the seeds are completely covered because the seeds need darkness to germinate.
Watch how to grow parsley from seeds in this video:
Which of the three ways to growing parsley are you going to try first? Whichever of these methods you end up taking on, I'm sure you'll find it fun and interesting. Growing herbs in your garden is a great way to improve your health.
Growing parsley indoors or outdoors? Tell me all about it in the comments section below!