Looking for a perfect DIY winter project? Create a winter garden with this DIY vintage teacup planter. Your household is a treasure trove of items you can re-purpose into charming planters. Yes, even your vintage teacup and saucer make an interesting planter for your favorite indoor plants. Knock yourselves out with the easiest DIY vintage teacup planter tutorial there is.
DIY Vintage Teacup Planter For Your Perfect Winter DIY
Got old teacups and saucers ready for the dump? Try this simple DIY vintage teacup planter project. It's so easy you don't have anything to lose.
These old tea cups aren't what they used to be. It used to be a proud member of a happy family of eight, some have ceded to the ruins of time with staining, chips, and broken handles. I wanted to put them away and then the thought came, they could make charming planter pots. Bring life and color to your favorite corner at home with your favorite house plant in a teacup. Once done you can let your visitors' eyes feast on the dainty vintage teacup planters you just made.
What You Will Need:
small plants (succulent or cacti)
water
rocks (optional)
spoon
Let's Start!
Step 1: Scoop Up Garden Soil
Scoop out dirt or garden soil to the teacup sparingly. You can buy organic compost from the store but you won't be needing much for this project. You can also make compost in your backyard instead.
Step 2: Make A Crater
Make a crater with the soil by pressing it with the back of a spoon to make space for your plant in the middle. Press the soil around the edges of your cup. You can also add some rocks since your cup doesn't have a hole for the drain. You can also opt to simply drill a hole.
Here's a brief gardening-fix you can follow to continue your #gardening activities this #fall and #winter. https://t.co/3u4IFNvY7H pic.twitter.com/Y3Wf38tHTC

— Garden Season (@GardenSeason) December 6, 2016
Step 3: Moisten The Soil
Pour a small amount of water in the soil just enough to moisten it. Just add three tablespoons worth of water since the cactus doesn't require much water anyway.
Step 4: Take Out Plant From Its Regular Planter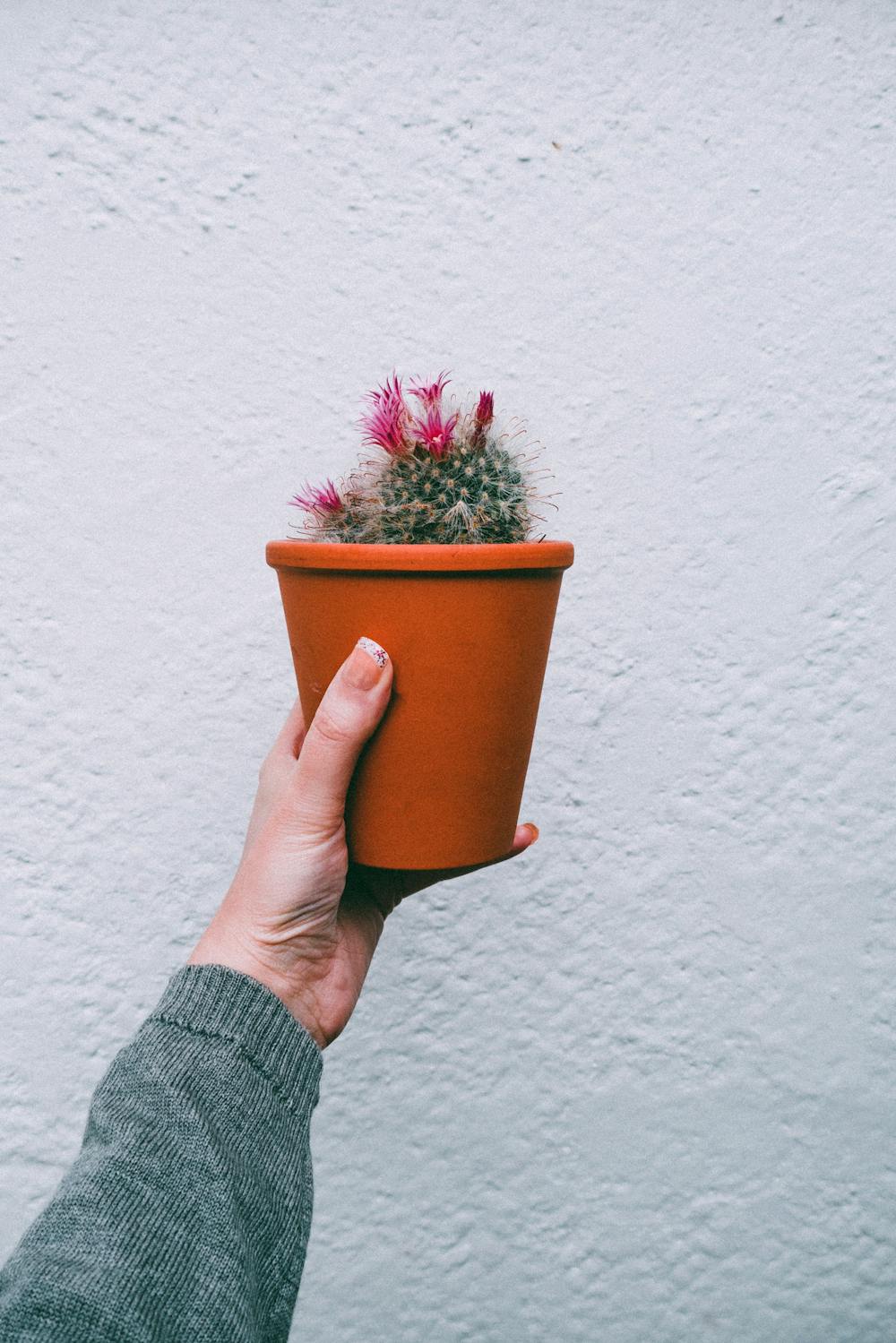 Gently take out your plant from its regular planter. This will be easy to pull out but you have to be careful with the cactus as they are very prickly.
Step 5: Set Plant In The Teacup
Now gently and neatly set your small plant in the teacup. Again, the cactus is prickly so it's best to use gloves when handling the plant.
Step 6: Add More Soil
Finally, using a spoon, add more soil for your plant. Make sure to get as much soil as possible all the way around your plant. But in case you get pricked, here are the best ways to remove the spines.
DIY Vintage Teacup Planter, All Done!
Just repeat the same process if you want to create more of these charming vintage teacup planters. Simple, easy, and absolutely gorgeous, isn't it?
If you want to catch every detail of the project, watch the full video from Shelley Nichol:
This no-sweat DIY vintage teacup planter is so easy even your kids can do it. You can both de-clutter, recycle, and add color to a dull room with your favorite flora and greens. Make this new creation a centerpiece in your living room or any room for that matter. It is such a relaxing eye candy in your porch whenever you enjoy your cup of tea in the afternoon or coffee in the morning.
If you think this project is charming, check out these 15 container gardens perfect for the holidays!
Let me know your thoughts about this DIY vintage teacup planter. Will you give it a try? Feel free to share your ideas and suggestions in the comment box below.
Featured Image Via Oberry's Succulents