What better gift to give a green thumb than an adorable miniature fairy garden? Whether you're planning to give it away or keep it for yourself, this miniature fairy garden is sure to please. Find out for yourself with this DIY miniature fairy garden guide!
How To Make A Fun DIY Miniature Fairy Garden
Miniature fairy gardens are becoming quite a fad among gardeners and non-gardeners alike. I'm not one for whimsical things but I found this fairy garden to be incredibly fun to make and a great piece of decor for my house. Want to try making a DIY miniature fairy garden too? Follow this simple guide, and you'll be a pro in no time.
Let's Get Started!
You Will Need:
Small Rocks or Pebbles
Potting Soil
Indoor Plant
Planter
Two Different Kinds Of Moss
Willow Twigs
A Handmade or Purchased Mini Swing or Bench
A Handmade or Purchased Mini Ribbon Banner
Scissors
Glue Gun
How To Make A Miniature Fairy Garden
Step 1. Prepare Planter And Set Indoor Plant
Prepare your planter and potting soil on a working table. You can use an old basin or any other container that's flat. Fill the planter with potting soil and dig a hole on one side of the planter, then set your indoor plant. You can pick a potted pink kalanchoe or a zyklame.
Step 2. Set the Bench
Next, take your handmade or purchased mini swing or bench and place it beside the plant. Positioning your plant and swing to one side of the planter will allow some space for your other accessories. You can make a simple mini bench or swing with willow twigs, strings, whatever you like-take a look at the photo to get an idea.
Step 3. Set Mini Patio With Pebbles
Now, take your small rocks or pebbles and arrange them below the swing or bench to make a mini patio. Light-colored small rocks or pebbles will be ideal to give a real-life structure to your patio. You can also make a sort of a mini patio by lining the pebbles in a curve around the planter.
Step 4. Add The Ribbon Banner
Take a piece of a willow twig and cut two pieces of equal length about 9 inches long. This will serve as your mini banner posts. Stick the twigs behind the mini bench and then attach your handmade or purchased banner to the sticks with a glue gun.
Step 5. Arrange Moss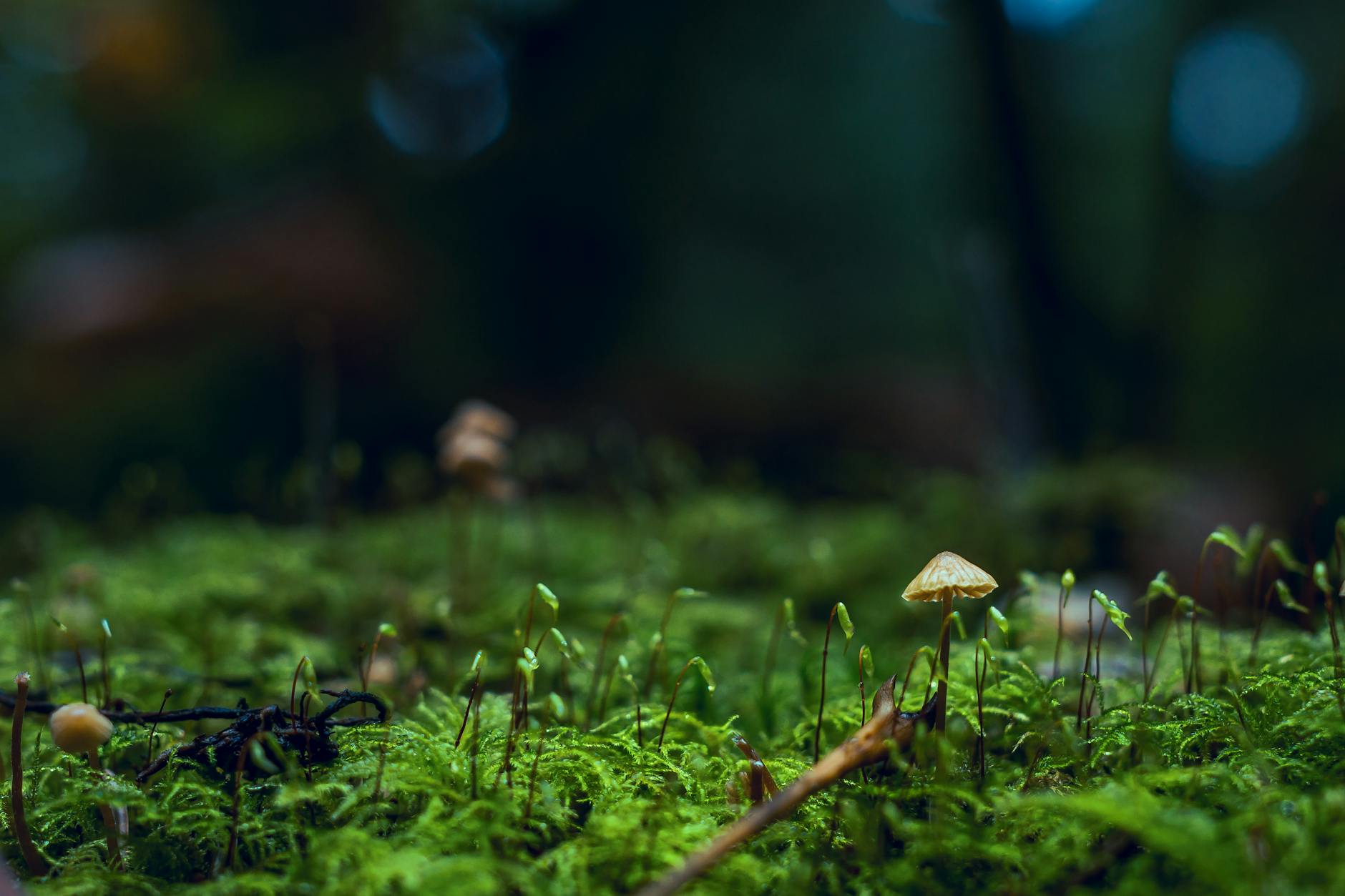 Moss isn't hard to find if you know where to look. Take a stroll down old wooded areas or old stone structures and there you'll find these whimsical green clumps growing. Just make sure environmental restrictions allow you to pick moss. Lucky for you, if you've got some growing around your yard, but they're also available in flower or garden shops.
Take one kind of moss and spread some around the soil particularly in gaps. Neatly tuck them in to serve as the garden grass. Roll a different kind of moss and neatly place them in some areas around your planter to serve as mini garden plants.
DIY Miniature Fairy Garden Easy As 1, 2, 3!
There you have it, green thumbs! A super quick and easy DIY garden idea you can make in a couple of hours with minimum expense. You'll surely love displaying this on top of the patio table or anywhere at home. Anyone who receives this as a present is sure to love it!
Follow the step-by-step guide from the tutorial in this video:
Now that you have an idea how these fairy gardens are made, you can level up your creativity and give these
DIY fairy garden ideas
 a try. Fairy garden designs are endless, and your imagination is your only limit. You can also check these 
tips for making a DIY fairy garden
to help you. Make your own DIY fairy garden and share it with us!
Did you find this DIY garden idea fun and easy? Let me know your thoughts about it by dropping your comments below!
Originally posted on April 14, 2017 @ 8:00 AM