Are you a gardener or a homesteader who keeps a chicken coop in your yard? Then this article is a must-read for you. Find out how growing herbs in your garden can be very beneficial for your chickens here!
Exploit The Benefits Of Herbs For Your Chicken Coop
Have you heard the saying, "you are what you eat"? Well, apparently chickens are what they eat too. If you're keeping chickens in your yard, you'll know no store-bought chicken will taste as great as yours. That is if you're pampering them with beneficial herbs in your garden. Find out how beneficial herbs can be for your chicken coop and how to use herbs to the ultimate advantage of your chickens and you.
Use Herbs As Natural Pest And Parasite Repellent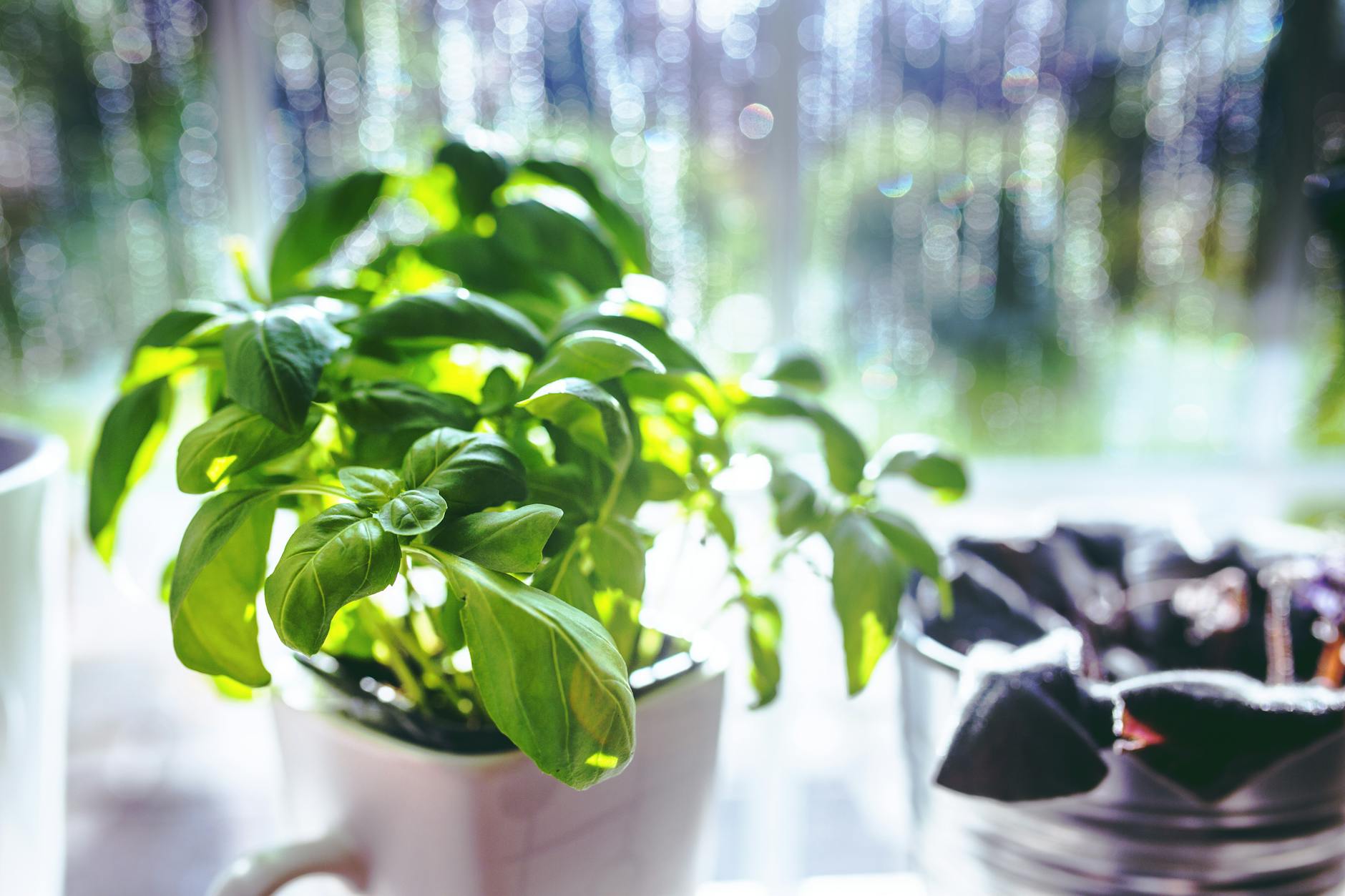 If there's one thing that I'm adamant about keeping chickens in my yard is the potential swarm of flies that usually follows. Along with flies, rats and mice could easily get attracted with the prospect of food in your chicken house. Chickens are also prone to both parasites and diseases.
Luckily, herbs have the ability to mask off the foulness that usually emits from a chicken coop. Herbs such as basil, bay leaves, bee balm, citronella, mint, and rosemary can be effective for these purposes. While the desirable scent that draws us to herbs are what helps drive pests and parasites away.
Follow these tips to use herbs against pests, parasites, and diseases.
Spread fresh herbs around the floor of your chicken house or pen.
Hang fresh herbs inside your chicken house.
Plant herbs close to the run of your chicken house.
Create a coop refresh spray out of lavender and mint.
Freshen Up Your Chicken Coop With Herbs
What sets some people off from keeping a chicken coop is the mess that comes along with it. You can work yourself off to keep your chicken house looking kept and fresh but you'll need the help of herbs to do this. While there are chemical means to keep your chicken house smelling fresh, organic herbs are preferable. Tying herbs in your chicken coop or spreading herb sprigs on the floor on the chicken house is both effective in keeping your chickens free from pest and freshening up the place.
Tying dried herbs in your chicken coop or spreading herb sprigs on the floor on the chicken house is both effective in keeping your chickens free from pest and freshening up the place. Aromatic herbs like lavender, rosemary, lemon balm, and pineapple sage can help you with that.
Use Herbs To Keep Your Chicken Healthy

We all know herbs have health-boosting properties which make them so endearing. Well, did you know your chickens can make good use of those health-boosting properties too? Imagine feeding your chickens with herbs' essential benefit, it means great tasting chicken and eggs for me. Besides making your chicken taste good, these herbs have certain benefits for them, both you and your chickens will appreciate.
Parsley is a nutritional powerhouse that's a treat for chickens, you should plant more of it in your garden.
Oregano is being studied in the poultry industry for its anti-bacterial properties but chickens love them and they're healthy just the same.
Sage is another herb chickens love and it's a good thing when sage is both nutritional and great in the garden.
Mint is great for your chickens during hot days since its properties help chicken cool down.
Cilantro will help keep fungus out which can cause diseases in chickens.
Check out this video for garden herb ideas for your chicken coop: 
Don't you find herbs amazing? I've been gardening for some years and herbs never disappoint. Although herbs are undeniably wonderful in your chicken dishes, herbs can do a lot more for your chickens. Now you know why you should
grow herbs in your garden
and a lot of it too!
Isn't the idea of your own chicken coop tempting? You can tell me your thoughts about it in the comments section below!
You might want to check these perennial herbs for easy herb gardening for your chicken coop.
Don't forget to follow us on Facebook, Instagram, Pinterest, and Twitter for more smart gardening ideas!
Editor's Note: This post was originally published in December 2015 and has been updated for quality and relevancy.
Feature image source via KRiemer