Storing seeds of herbs and spices is an interesting gardening skill. It's fulfilling to know people spend big bucks on these dried seeds, while you have the freshest ones almost for free.
Nature is endowed with magical herbs, and all we have to do is enjoy them responsibly. So if you want to be an ultimate gardener who would do well living off the land, then this article is for you.
Here's a list of the common garden herbs with seeds that can be used in the home.
Storing Seeds of The 7 Most Beneficial Garden Herbs
I used to buy and collect dried herbs and seeds in dainty bottles and took pride in it. With the herbs thriving plentifully in my garden, it suddenly dawned on me that I can dry herbs and seeds myself.
The dried seeds look exactly like the ones I just let fall off the stalks and I laughed at myself that I could spend so much for something available in my garden. Now, I can't even remember the last time I bought dried herbs and seeds from the store.
This fall season, let's not waste away those seeds. Keep some for next planting season to reap their culinary and medicinal benefits. Find out what plant in this list is available around you, so you can harvest the seeds now before they fall out.
1. Storing Seeds Of Fennel
Did you know Fennel seeds smell of anise, and that they make for a good mouth freshener when mixed with sea salt? It maintains a good amount of good bacteria in your mouth, unlike commercial mouthwash.
When drying them, it's ideal to do it while the seeds are still green for longer freshness. Dry Fennel seeds for one to two weeks when the flowers begin to dry out.
2. Storing Seeds Of Coriander
Coriander is the seed of the herb Cilantro. As with the fennel, both the plant and seeds have essential uses for making our food taste great.
Coriander can be dried from the stalk of the Cilantro hung upside down, and wrapped in a paper bag. Seeds are ready for harvest when they start to fall.
3.  Storing Seeds Of Caraway
Those seeds you see in the rye bread are seeds of the plant Caraway, also called the Persian Cumin. Not only do Caraway seeds resemble the Fennel seeds, they also have the same uses for food, medicine, and other commercial needs.
The seeds will stay potent and fresh for long when stored in jars with tight-fitting lids.
4. Storing Seeds Of Cumin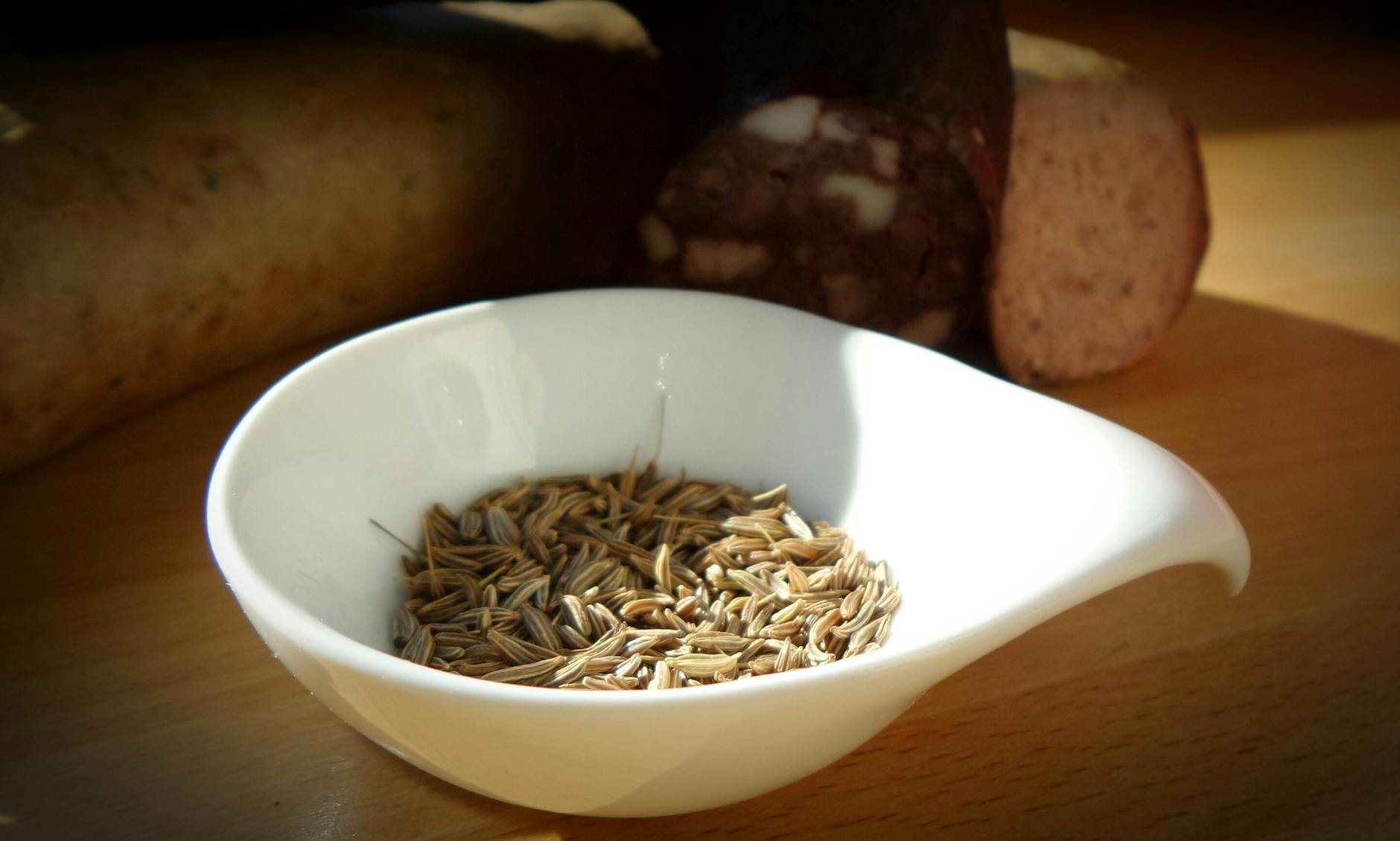 Cumin seeds have been in use since the ancient times, that they've been mentioned in the Bible numerous times. The seeds also resemble the Fennel and Caraway seeds. And much like their lookalikes, the Cumin seeds are used and stored the same way.
5. Storing Seeds Of Chia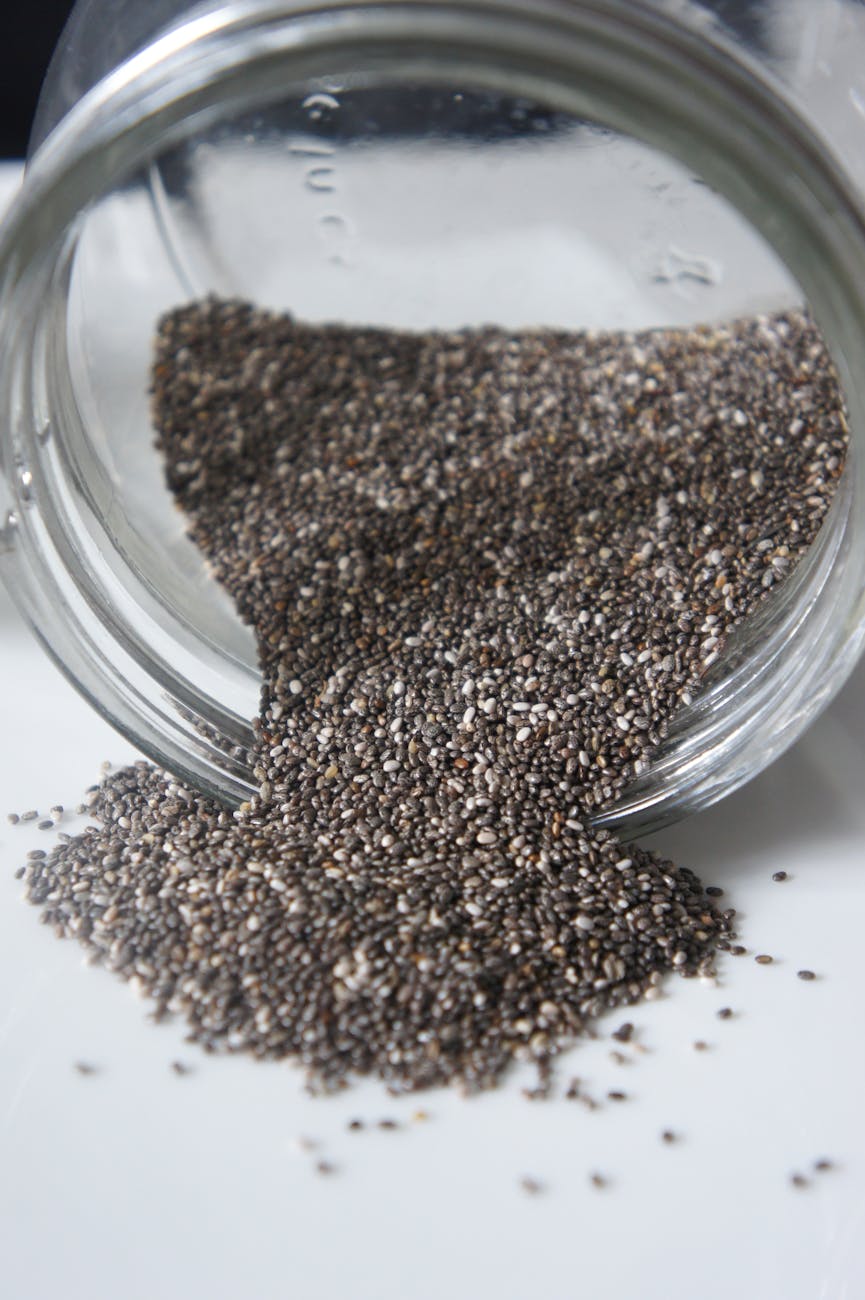 Although Chia seeds are mainly used for food, they come from a family of herb plants, the Mint.
The Chia seeds store well in a cool, dry, and dark place since the anti-oxidant properties in the seeds allow them to store for long periods of time.
6. Storing Seeds Of Dill
The Green Dill seeds are used for flavoring vinegar and pickles.
If you wish to store the seeds for longer use, then wait till the seeds begin to ripen. You can hang the flower heads, upside down in paper bags for one week in a warm and dry place. When the seeds start to fall and separate from the stem, you can collect and store them in air-tight containers.
7. Storing Seeds Of Mustard
Mustard seeds make for a popular condiment mentioned in parables dated ages ago. It's also fairly relevant nowadays for its pairing with the ketchup.
Mustard seeds store better and for much longer than most of our entries here. They're best kept in tightly sealed containers, stored in a cool and dry place.
Watch Special Fork Videos for instructions on how to roast your seeds:
Seeds play an important role, not only for growing new plants but also as food for man and animals alike. Storing seeds not only provides you with your present needs but ensures the future generation can still enjoy these benefits of nature.
Why buy expensive bottles of herb and spice seeds? Make your own, and share with me your newfound garden skills by leaving a comment below.
Visit here for more on seed preservation you can learn.
Like this topic? Then check out these other interesting articles:
How To Dry Herbs Straight From Your Garden | Garden Season Tips
13 Essential Perennial Herbs For Easy Herb Gardening
Featured image via cookingfox