Experience unlimited beauty by filling your yard spaces with these flowers for vibrant color the whole year round.
7 Ultimate Garden Flowers To Plant  Every Season
Flowers in their most natural and ordinary ways, provide alluring scents, and beautiful colors. They're undeniably perfect and mysterious. However, sometimes we hesitate to cultivate our flower garden because of the rapid changing of the seasons. So I have gathered a list of flowers that can be your guide for choosing the perfect plants for your garden every season.
1. Spring Bloomers
Spring bloomer babies are as sweet as spring, but never as cold as the season. They easily generate colorful flowers early during the growing season. Most of them are bathed in spectacular shades of vibrant pink, purple, and yellow.
Spring bloomers include:
Solomon's seal
Lady's mantle
Basket-of-gold
Columbine
Forget-me-not
Hellebore
Bleeding heart
2. Early Summer Bloomers
Plant these flowers to bridge the gap between the first hint of spring and the full-on summer flowers.
Early summer bloomers include:
California Poppy Seed Balls - Bulk Seed Balls for Seed Bombing (Eschscholzia californica) (50)
ATTRACTIVE US NATIVE WILDFLOWER: Vibrant , easily grown US native with orange blooms. The State Flower of California.
Our process and recipe is more gentle on seeds than others.
SCIENTIFICALLY ENGINEERED SOIL: pH-balanced blend of compost, minerals, and beneficial microbiota
EFFORTLESS & ENJOYABLE GARDENING: Perfect for new gardeners, kids, and seniors; use for native wildflower gardens, backyard habitats, and pollinator support
SATISFACTION GUARANTEED: Contains multiple seeds per ball and the essential nutrients for optimal germination and growth
3. Midsummer Bloomers
Midsummer bloomers start growing when the sun begins to expose its radiant smile and ushers in warmer weather. Their colors finally emerge when summer is at its highest peak.
Midsummer bloomers include:
Black-eyed Susan,
Crocosmia,
Daylilies,
Shasta daisy
Hardy Geranium
4. Late Summer Bloomers
These flowers create a spirit of welcoming and beauty. Late summer bloomers are at their brightest right before fall sets in.
Late summer bloomers include:
Astilbe,
Boltonia, and
Japanese Anemone
Giant White Anemone Flower 'Honorine Jobert' - 1 Gallon Live Plant, Perennial LBN
You will receive Anemone 'Honorine Jobert' plant. Grown in a one gallon container and shipped bare root. Plants are pruned back when shipped to encourage faster establishment and additional root bud break.
Average Height: 3-5 feet, tallest Anemone hybrid. Hardiness: Zones 4-8. Aspect: Shade or sun. Plant Spacing: 3-5 feet apart. Leaves: deep green and tough, deer never bother this plant at our nursery - and our deer eat almost everything! Herbaceous. Flowers: in August and September, continues blooming heavily throughout entire flowering season. White with yellow centers. Spread: clump forming, spreads slowly. Common Name: Windflower, Japanese Windflower.
This is a favorite at our nursery because it is so tough and requires almost no care, and looks even better for it. It is a very heavy flowering hybrid and we use it extensively for its cut flowers. Most Anemone species are fairly short, but this variety sends its flowers up to six feet high, while the leaves tend to remain shorter at 1-2 feet.
'Honorine Jobert' spreads slowly and is a great filler plant for long borders and open areas. It generally looks best when planted in beds under trees or other tall plants where it can act as an understory plant. Its leaves grow dense enough to completely cover any leaf fall and litter from trees during the summer.
5. Fall Bloomers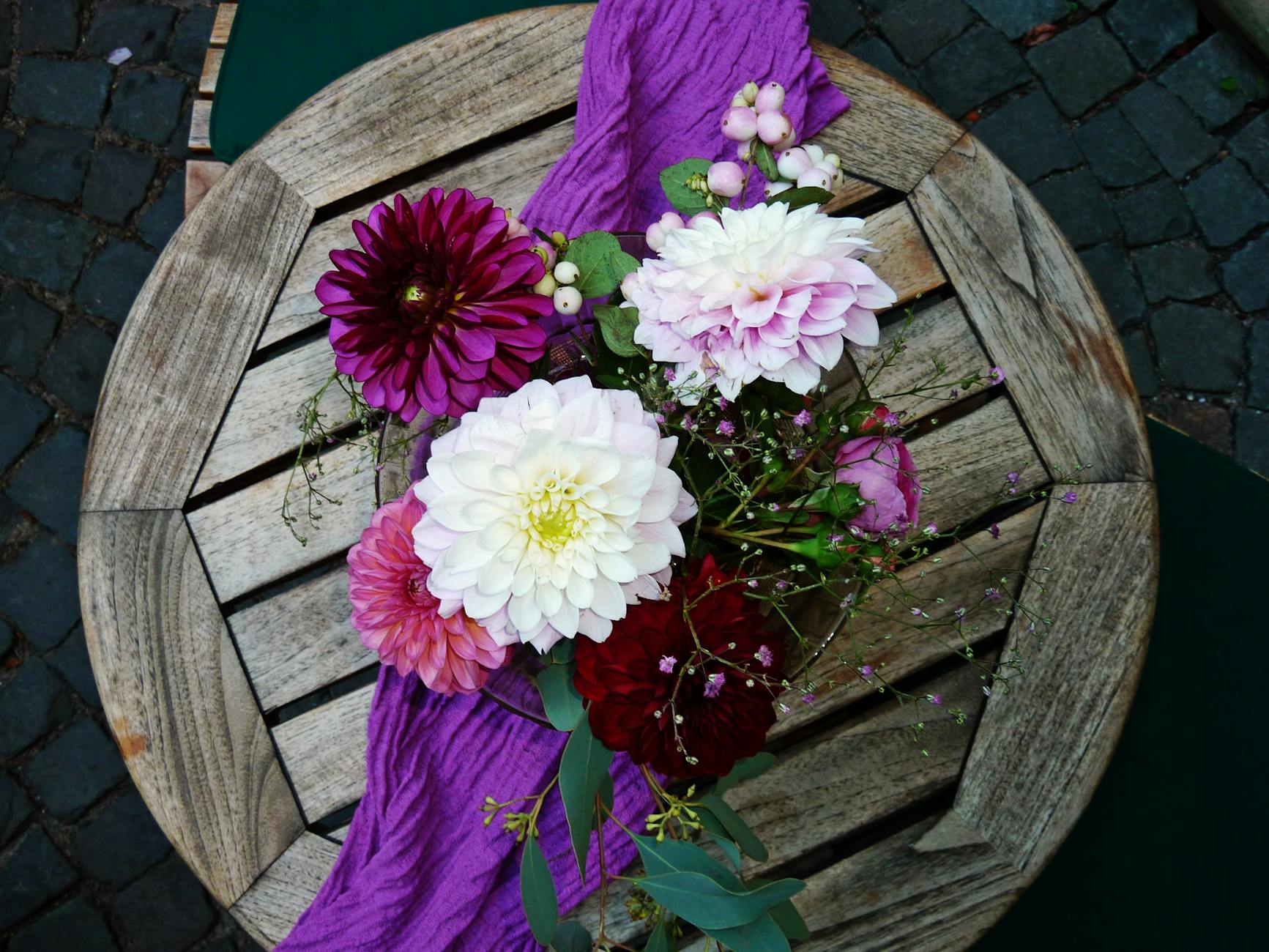 The effect of these colorful fall bloomer flowers and the mesmerizing fall tree foliage can have a fabulous combination effect..
Fall bloomers include:
Aster,
Dahlia,
Goldenrod
Mum
Sedum
6. All-Summer Perennials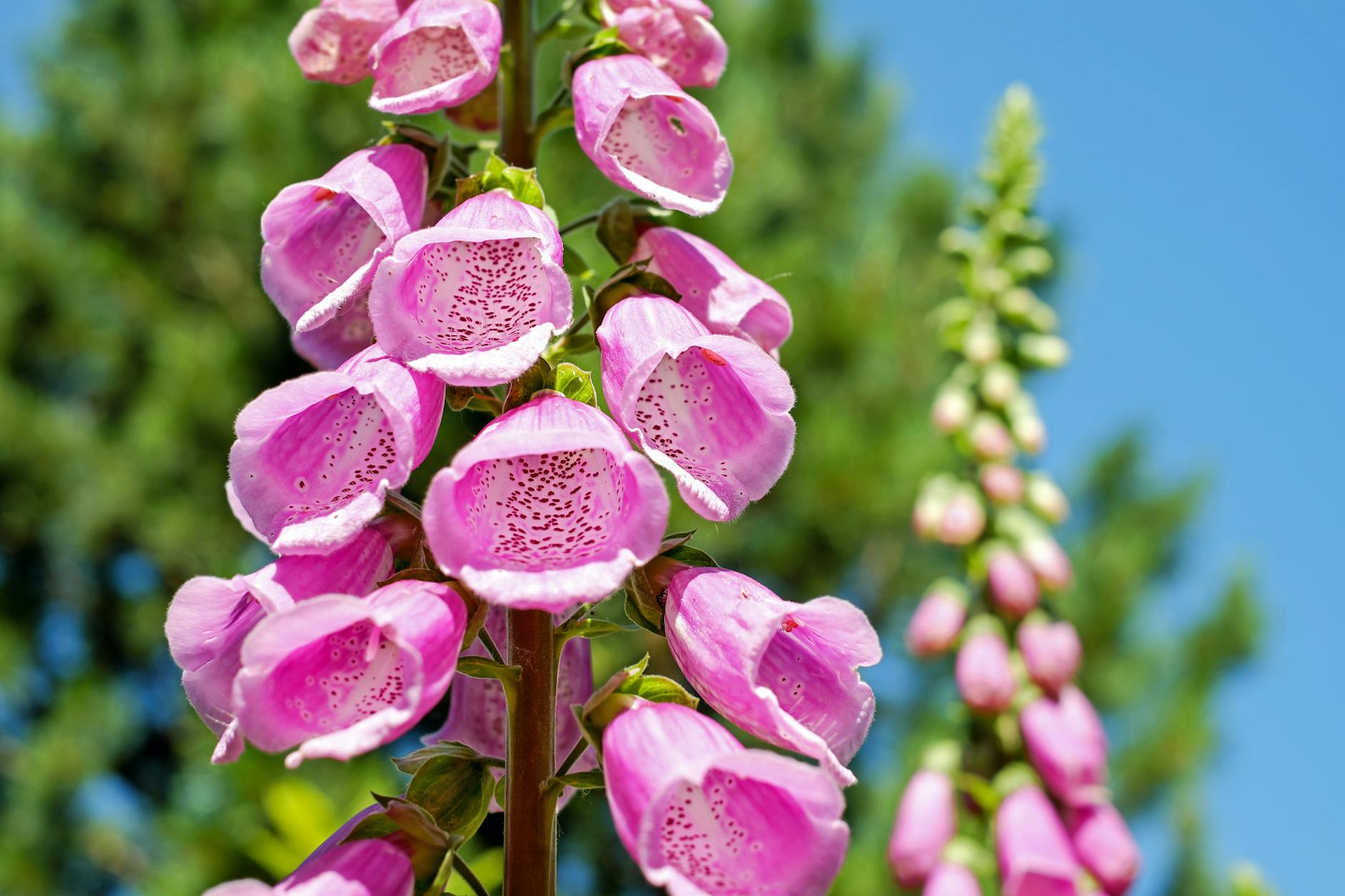 If you want to have a long term color effect, you can plant these perennials to liven up your garden. They are naturally sun-lovers, but can also flourish in partly shady areas.
Botanical Print Set 6 Tropical Orchid Giclee Fine Art Prints - Unframed - Botanical Prints, Wall Art Prints, Vintage Wall Art, Vintage Wall Decor, Vintage Art Prints, Botanical Wall Decor, Vintage
Vintage botanical prints for wall decor will transform your wall into a beautiful piece of art with this botanical print set
Botanical prints wall art are perfect to create a unique atmosphere in any room
Vintage botanical prints are printed on acid free, archival, matte canvas textured paper with fade resistant pigmented inks for a long-lasting image
Ready to frame 5x7, 8x10, 11x14 botanical prints sets are trimmed to fit standard frame sizes and large botanical prints are available for some sets with all prints unframed
Museum quality Giclee Prints that are handcrafted in the United States of America
All-Summer perennials include:
Bell flower,
Blanket flower,
Coneflower,
Coreopsis,
Daylily,
Evening Primrose,
Gaura,
Hollyhock Mallow,
Jupiter's Beard,
Veronica, and
Yarrow
Feel free to write your ideas and suggestions in the comment box below. We'd love to hear from you!